How I transformed a bread box into a letter box by looking for wood at thrift stores.
This weirdo little bread box was a thrift store the other day and I passed it by a number of times. Finally something was telling me to go back to check it out.
I opened it up and someone had DIY'd it into a letter box!
Every time I'm at a thrift store or garage sale, the first thing I look for is wood. Furniture is the obvious wood find but sometimes that's hard to find amongst the laminate dresser and coffee tables.
Sometimes you just want to makeover a small project so next time you are thrift shopping, make sure to check out all the wood pieces.
Of course I wanted to spruce this up French Vintage-like so I'll show you how I gave this bread box a makeover.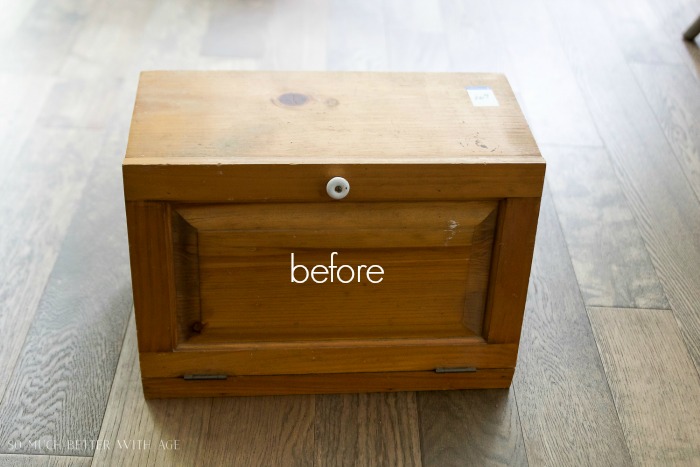 There are so many DIY wood projects out there in the world that have been tossed aside that end up at thrift stores that no one takes a second look at.
It just seems that solid wood is getting harder to come by, replaced with cheap MDF versions.
One person's wood shop adventure, is a treasure to me.


First, I gave it a good primer spray with my favourite primer.
Then I sprayed the inside with a grey spray paint.
After that I gave it two coats of my favourite new colour, Fusion Mineral Paint Raw Silk. It really only needed one coat of the Raw Silk but I like to do two coats.
You'll notice that I took the hardware and door off before I set out to paint.
Because the interior was rough wood, I used Mod Podge and some scrapbook paper that resembled book pages to line the bottom of the large cubbies with.
I added a new knob and put on the hinges and door.
I really like how it turned out. It's a completely new letter box now.
I finished the edges of the cubbies with Fusion Mineral Paint in Algonquin to match the scrapbook paper.
The dents and scratches showed nicely through the Raw Silk. I love dents – it gives texture and age to a wood piece.
It's going to be the perfect little find for my writing desk.
Next time you are at a thrift shop or garage sale, remember to look for wood pieces!
You can always turn it into something great with paint.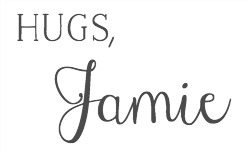 Click in Case You Missed:
Ugly Coffee Table to Kids' Table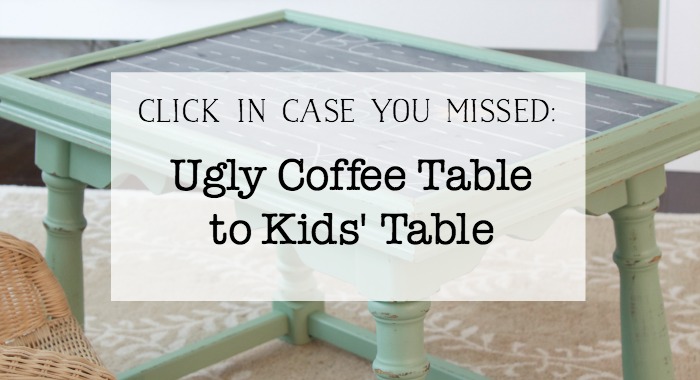 How to Easily Update Furniture Legs
SaveSave