Brocante shopping in the beautiful countryside of Eymet, France.

Brocante – (BRO-cahnt) – meaning 'secondhand' in French. A brocante market is an outdoor market held in France at certain times of the year. As opposed to the flea markets in France where they are usually held weekly or monthly. 
First,  I have to apologize. All these photos (except the last two) are taken with my iPhone.
It's been a year since my trip to France and I still have a few places from my trip to share with you.
I thought it was fitting to share with you today since the 2nd annual Academy by Heather Bullard in France has just started this week and I'm feeling nostalgic.
Also, I shared on Instagram stories what the heck is my problem for not sharing these photos with you earlier?
I have rooms in my house that you haven't seen as well. I'm not a procrastinator, I'm not, really! But I think I hold out waiting on some things until the timing or some kind of skill is perfected which is ridiculous because honestly the post will turn out exactly the same!
I'm going to have to do another post on this subject.
In the meantime, let me show you another France post, this one on Eymet.
It was the spot of our first very brocante shopping trip and the second day of our trip so we were all pretty jet lagged.
And like I said, I only brought my phone with me to to Eymet so all these photos are taken with my iPhone. I clearly wasn't thinking straight. I heard 'brocante shopping' and didn't want to be weighed down but my big camera.
I didn't make that mistake again but I will say it was really nice to have more hands for carrying goods!
First thing in the morning we all received these beautiful French market baskets with our names on them!
This photo is taken after our shopping day so there are many goodies inside.
The trip to Eymet was over an hour so there was time to take in the countryside so these photos are not only taken with my phone but also in a moving car! haha
And normally I wouldn't share them but the countryside was amazing. Everyone always shares the towns but what does it look like on the way to these beautiful towns??
Just as beautiful! And now you have proof!
Heather is driving and I'm in the backseat but later on I become her GPS person in the passenger seat.
It was a stressful job as another car of Academy ladies were following behind us and the roads basically just go in complete circles with seemingly no rhyme or reason.
Then Heather and I would be talking and talking (funny thing is, we were chatting about how much of an introvert we both are!) and then I would sometimes miss our turn and both of the cars would have to turn around, on a tiny country road with no shoulder. Oops.
So anyway, I'm happy I got to take these photos the first day.
We finally arrived at our destination, Eymet. This beautiful little town is actually home to many British ex-pats but even though many English speaking people live here, the vendors speak only French.
We all settled on a meeting place and time.
We were told to come back here for lunch where I had my first truly French froie gras.
Heather added little notebook and pen to each of our baskets so we could write down our negotiating price with the vendors. At least numbers are an international language!
We would ask, combien?
Then the vendor would say a number in French way too fast and I would hand him/her my notebook and pen.
If I thought the price was too high, I would cross out that number and write in a new number. He/she would write another number or we would just agree.
I was quite proud of my negotiating skills seeing as I was on barely any sleep and hadn't kept up on French since high school.
The hardest part about brocante shopping is wanting to take it all home with you!
That little table…and baskets! The chairs…so many chairs.
It really wasn't fair..a tease, really.
I loved seeing how it's barely 10 am and the French people were already drinking wine, cheese and baguette.
Terry, our brocante tour guide and friend of Heather's, gave us tips like using your thumb to show one because if you use your pointer finger that actually means 2!
Un – thumb
Deux – pointer finger
Trois – middle finger
Quite important when you are negotiating!
Terry also said sometimes you'll have to look under the usual crap like we have at home. This particular brocante market was a 'clean the attic' type of market so we could find many headless Barbies, she said.
We all laughed thinking they weren't going to be Barbies here. Well, Terry knows her stuff! But they weren't headless 😉
The market was beautiful just outside all around the entire village.
I saw a number of different picnic baskets and love that the French have wine carriers on the side of them.
After lunch we had a bit more time to shop as the vendors were packing up. Lunches are looooong in France.
Then we had some photo taking time (with my phone! grrrr).
Here is my roomie, Stacie. We had our own beautiful room at the Chateau but we shared a bathroom.
Nevertheless, we called each other roomies 😉  Let's go back Stacie!
Our friend Denise of Noble Vintage. She posed so perfectly French 😉
Just some run down abandoned building with the most perfect Monet-like lily pads!
The ducks even look French with the little tufts of feathers on their head.
One day when I grow up I want to live in a stone cottage in  France with sea foam green shutters…okay?
Then we had the not-so-fun task of getting all of our vintage finds in the 'vans'. Heather rented vans but really they were just slightly bigger cars.
This is Terry's own vehicle so she had an entire back seat to cram her stuff into.
The next day we were taught creative styling and how to curate props so here are some items that I purchased and styled.
100+ year old French leather bible, green pharmaceutical box, grey stand, French canning jar
Chicken feeder (French chicken feeder so it's super special), embroidered linen and an old camera
I bought way more than my luggage could carry but these were just some of my items.
If you want to find out more about when brocantes are held, the best place is to search online for specific areas you are going to visit then search brocantes in those and surrounding areas.
This book has many great tips for flea markets in Paris and is a beautiful read (*affiliate link):
I hope you enjoyed seeing these photos even though they are a year old!
I still have a couple more posts to share with you that I'll post this summer (I promise!)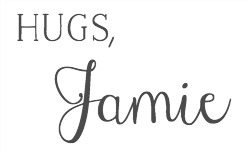 Click to See All My France Posts:
My Trip to France – Heather Bullard's The Academy