My book, French Vintage Decor, is a hit and blogger friends are inspired to make their own DIY projects!
This post contains affiliate links for your shopping convenience. Click to read my full disclosure policy.
I can't believe French Vintage Decor has become a big hit! Who knew??
I have so many blogger friends that have been trying their hands at projects from my book so be sure to take a look. Even if French style isn't your thing, my blogger friends have proved that you can put your own take on the projects in my book.
There are also a few giveaways going on for a signed copy of my book to be sure to enter!
Christina of The DIY Mommy made a project (and video!), a French Vintage Distressed Basket just like the Antique Basket in my book. It's just gorgeous, Christina!
Shauna of Satori Design for Living took my Concrete Pots project and made her own with an herb garden! They are just gorgeous, Shauna. Shauna is also running a giveaway to get a signed copy of my book so be sure to pop over to enter!
Donna from Funky Junk Interiors made this Grain Sack Striped Faux Cement Pot with Topiary and I'm in love! It's her beautiful rendition of my Topiary in Aged Planter.
I'm telling ya, that Fresco is life changing with DIY projects!! Well done, my friend.
Kerryanne from Shabby Art Boutique made a pillow from a doily just like the project in my book, Crochet Pillows. I love it, Kerryanne!
Ashley from Little Glass Jar made a beautiful Wooden Drill Flower Holder just like the one I made in my book to hold dried lavender. It's so rustic and farmhouse-y, Ashley. I love how everyone can make these projects fit their own style.
Jamie from Anderson + Grant is such a good friend of mine and wrote such a sweet post about me. Thank you, Jamie!
Shirley from Housepitality Designs wrote such a lovely post about my book. Thank you so much, Shirley! Shirley is also hosting a giveaway for a signed copy of my book so be sure to enter!
Cindy from Edith and Evelyn wrote a book review and said the sweetest things. It's nice to know that French-loving friends love the book as much as me!
Sarah from Life on Virginia Street promoted my book on her popular Wednesday Watch List! Thank you, Sarah!
And thank you Angelina from Petit Haus for having me be your Friday Favorites!
More Friends Have Been Sharing on Instagram:
I well up with tears every time I see how much my blogger friends have helped me with my book promotion. It truly is an honour to be amongst such amazing women. Thank you again, friends. You have no idea what this means to me!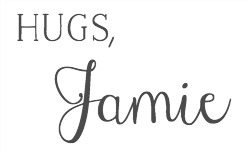 Click the Links for More Projects From My Blogger Friends:
More French Vintage Decor Book Projects from Friends
French Vintage Decor is #1 Best Seller on Amazon
Two More Days Until French Vintage Decor Released
Win a Signed Copy of French Vintage Decor
French Vintage Decor Countdown
SaveSave
SaveSave
SaveSave
SaveSave
SaveSave
SaveSave
SaveSave
SaveSave
SaveSave
SaveSave
SaveSave
SaveSave