Trumeau Mirror Update & Crackle Paint Technique (Video)
I've updated my trumeau mirror (a project from my book, French Vintage Decor, and I'm in love! I accidentally discovered a new crackle paint technique!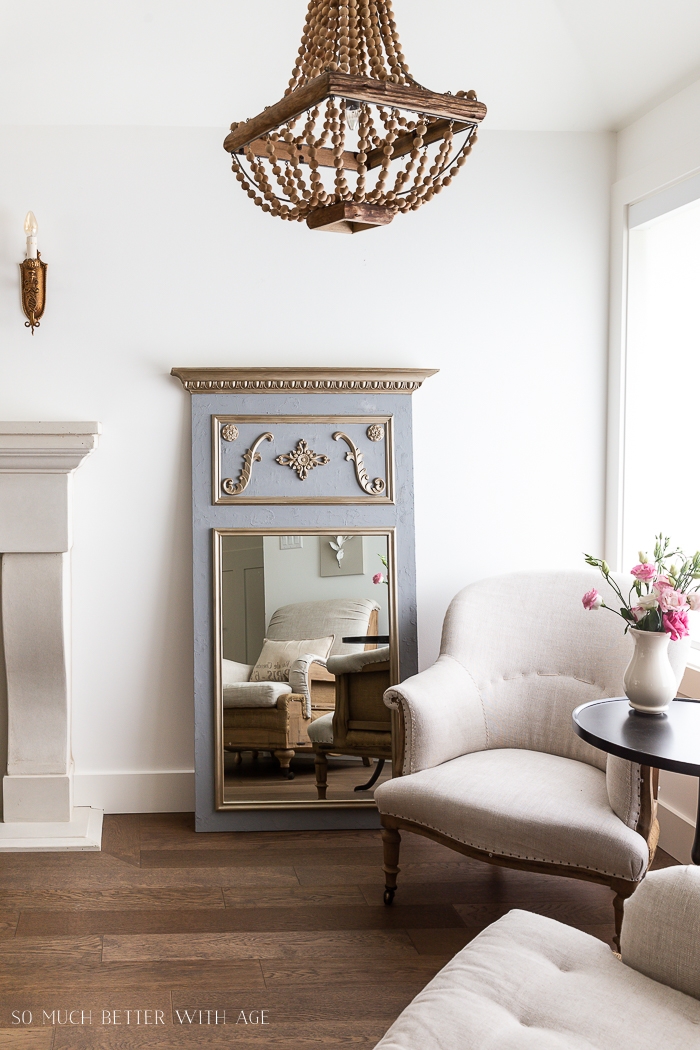 Disclosure: This post may contain affiliate links. Please read my disclosure policy.
My gorgeous trumeau mirror was a DIY project from my book, French Vintage Decor, and I gave it an update! When I created it for the book, it didn't turn out exactly how I wanted it to but I still loved it.
Today I'm showing you how I updated it and also accidentally came across a cool crackle paint technique!
To learn how to make this mirror from scratch, check out my book, French Vintage Decor.
This is what it looked like before when I created it for my book:
I did a piping technique with drywall mud similar to what I did on my daughter's French dresser.
Updating the rectangle on the mirror
First, we chiselled off all the swirly drywall mud design.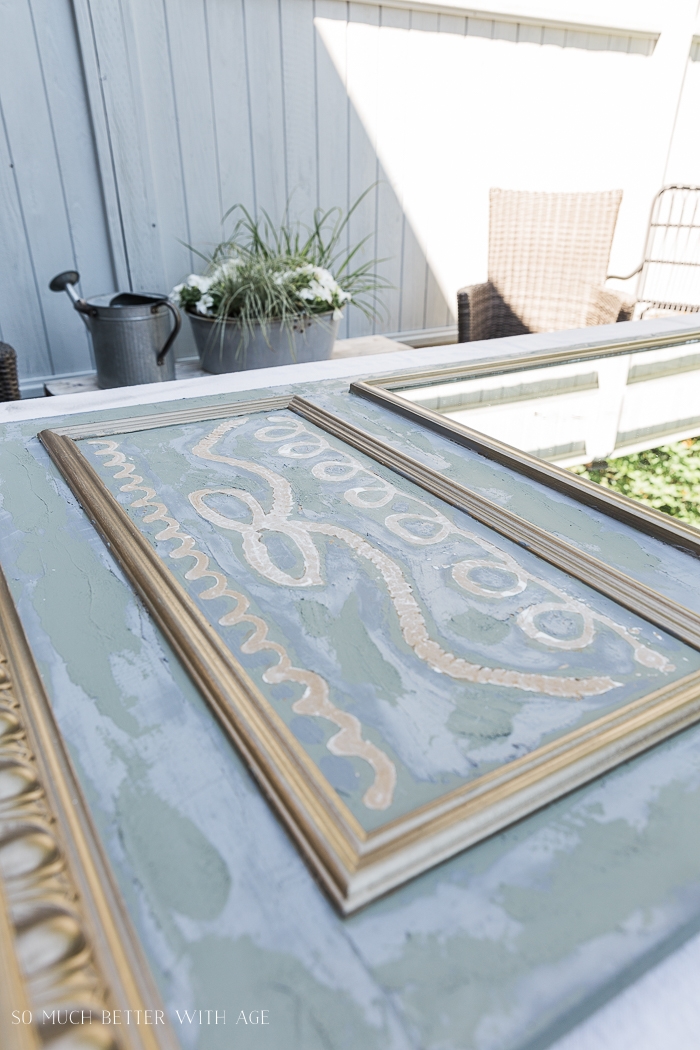 Now that rectangle needed to be patched over so I mixed about 1/4 cup of Fusion Mineral Paint (Little Lamb) with about 1 tablespoon of Fresco (this will give you that plaster look with lots of texture!) You want it thick but still paintable, like the consistency of icing/frosting.
I mixed them together in a plastic bowl (I often use my leftover yogurt and sour cream containers!) and a plastic spoon then I covered up the rectangle area over using a putty knife.
In my haste to get the project done, I didn't wait for it to dry before painting the whole mirror over with just the grey paint (to get rid of the green splotches). In doing so, it made the most beautiful cracks!
Replicating the CRacks
I loved this crackle technique so much that I wanted it all over the mirror not just the middle rectangle, so I mixed up some more Fusion Mineral Paint (Little Lamb) and Fresco together, this time adding a bit more Fresco.
I poured in about 1/4 cup of the paint again and started with one heaping tablespoon of the Fresco. You'll notice that it tends to get quite thick when it sits for more than a minute or so. Wait a couple of minutes. You can see in the photo below how thick it should be. You can always add a bit more Fresco to thicken it up and if you need to thin it out a bit, you can add a bit more paint.
Now add splotches wherever you want the cracks using a putty knife.
Then I went back over those splotches with an artist's putty knife or spatula to smooth them out a bit. You want it pretty thick. Some of the splotches I did didn't 'crack' so this was definitely a process of finding out how to replicate the cracks!
I watched the splotches carefully so that it didn't fully dry and when it looked dry (but truly wasn't dry by touch) I painted over the splotches with just the paint and a paint brush, not with the Fresco.
After a couple of hours as it was fully drying, the cracks came through!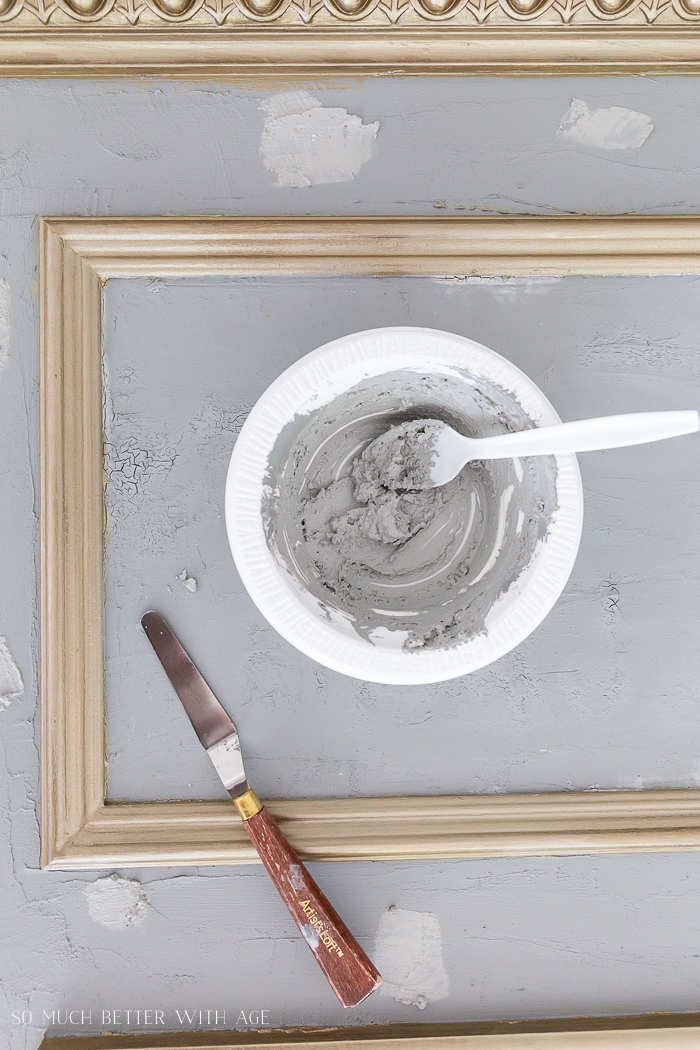 Then I painted wooden appliques with my Vintage Gold paint and glued them on using my hot glue gun. You could also use wood glue but I was worried with the frame being so bumpy that they would stick.
(I bought my wooden appliques at Lee Valley Hardware in Vancouver but you can find similar wooden appliques here and here)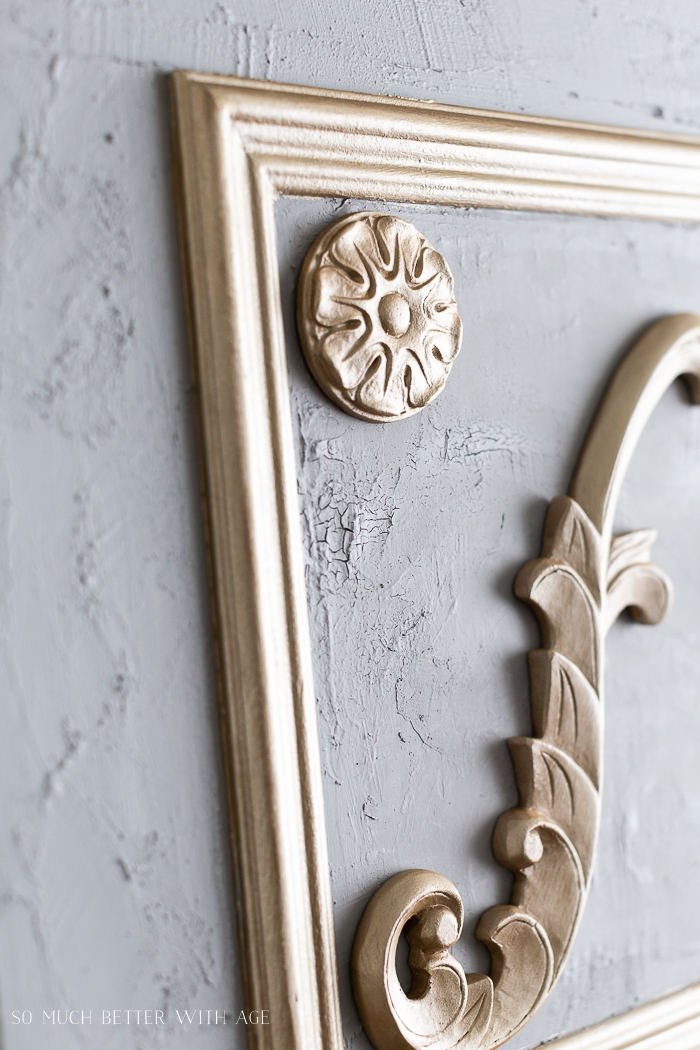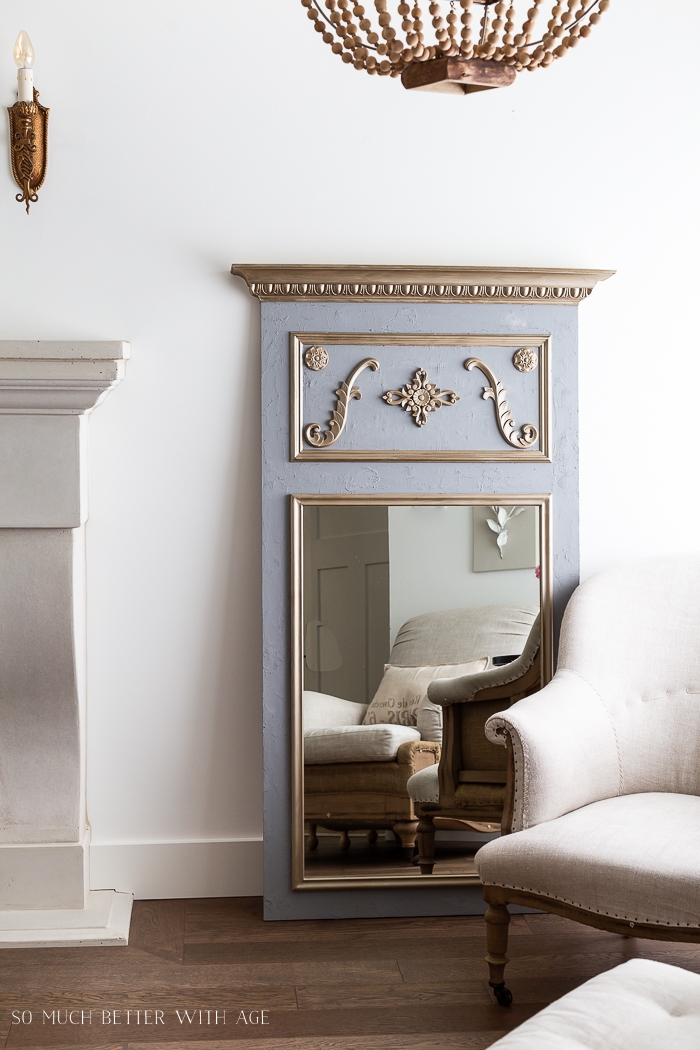 I love this new updated look! I can't wait to try more projects using this new crackled paint technique.
Video:
Be sure to watch my YouTube video on my updated trumeau mirror with the crackle paint technique.
Make sure to pin it for later!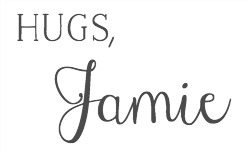 Click here to order my book, French Vintage Decor.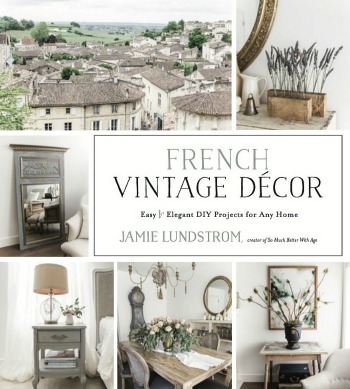 Click in case you missed:
Anthropologie Inspired French Gold Mirrors
Ultimate Guide to Antiquing Mirrors