This kids' playroom makeover was so fun to decorate with hot air balloon decals and canvas art made by my kids!
I gave my kids' playroom a much needed makeover by decorating this dark basement area with fun pastel colors and hot air balloons.
Here is what it looked like before. Just a boring corner in the basement where my kids never wanted to play (I wouldn't want to play in this space either).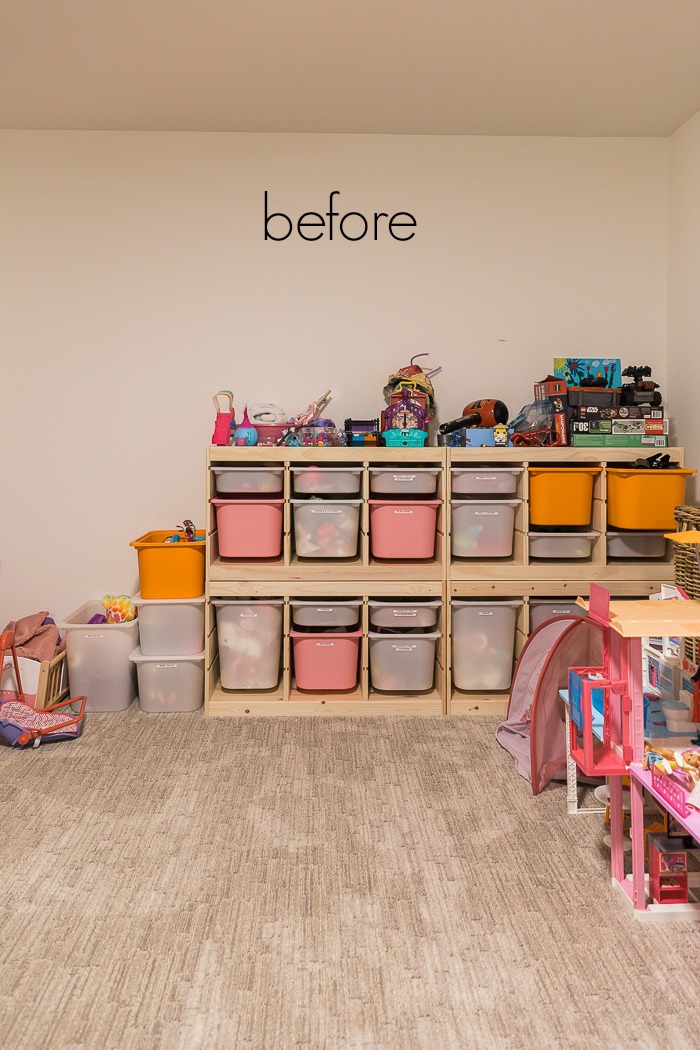 This post contains affiliate links for your shopping convenience. Click here to read my full disclosure policy.
I bought these wooden shelving units from Ikea (Trofast) and prepped them for painting. I lightly sanded them with a sander as they had a coating on them then I taped around the edges as I only wanted to paint the exterior. I primed them first as well.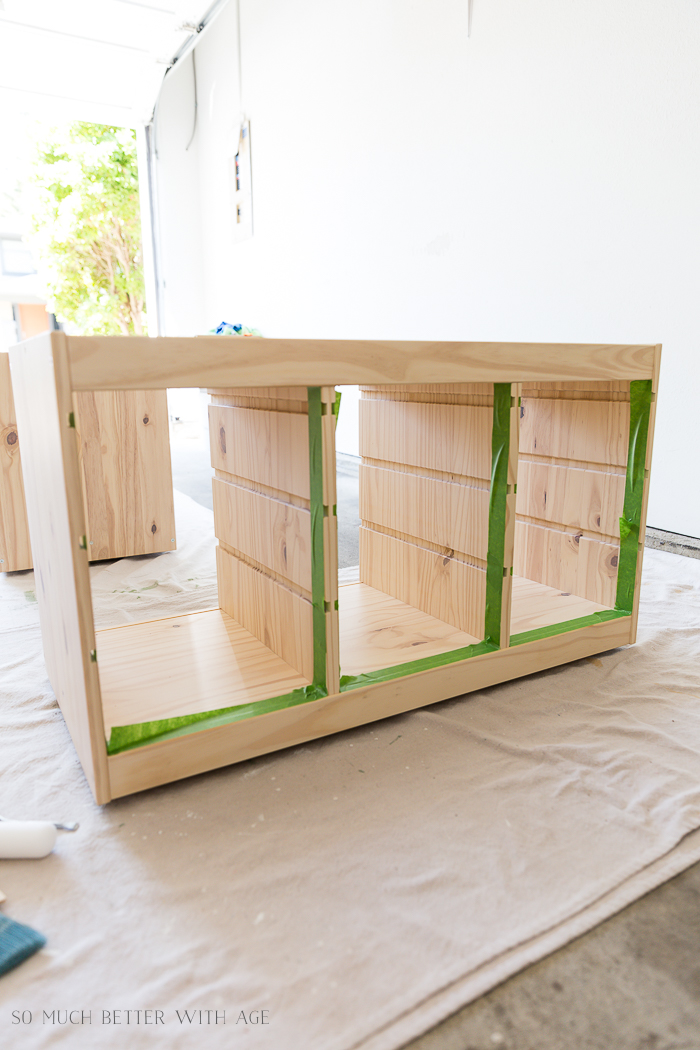 The I painted them in these fun colors using Canadian Tire Premier Paint colors:
California Peach / Pretty Pink / Lemon Loaf / Shamrock Shake / Aqua Blue
I had the kids paint their own hot air balloons on canvases for inexpensive art and to make the playroom truly their own.
I traced a simple hot air balloon drawing onto a large canvas and had them paint it in.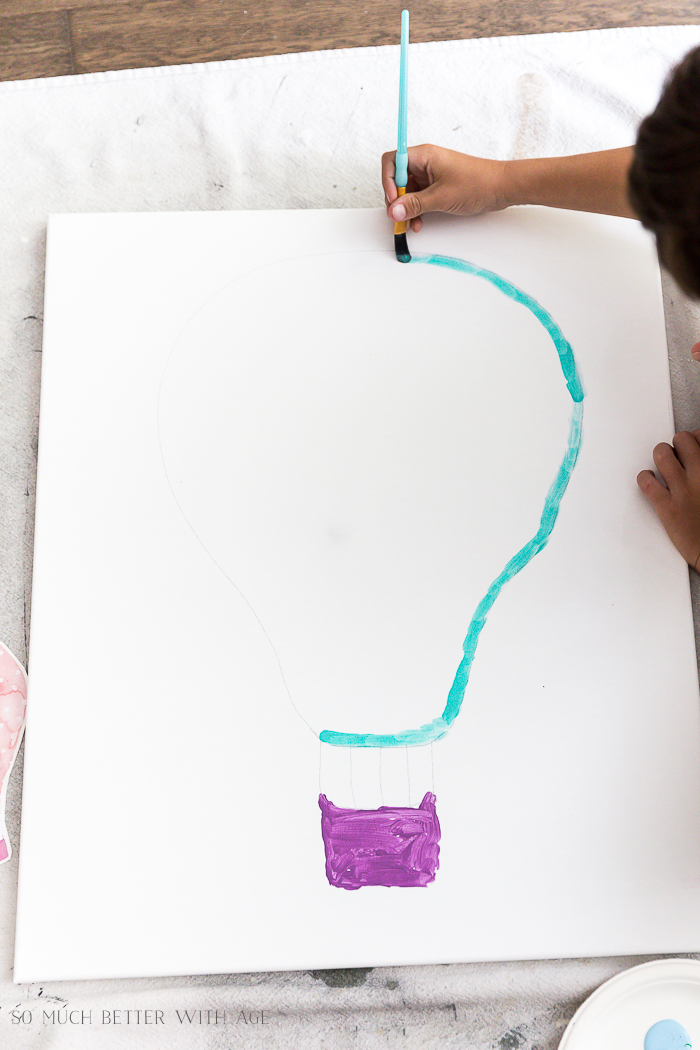 Once they were done, I painted the backgrounds with the same paint as the shelves and painted lines for the ropes on the basket.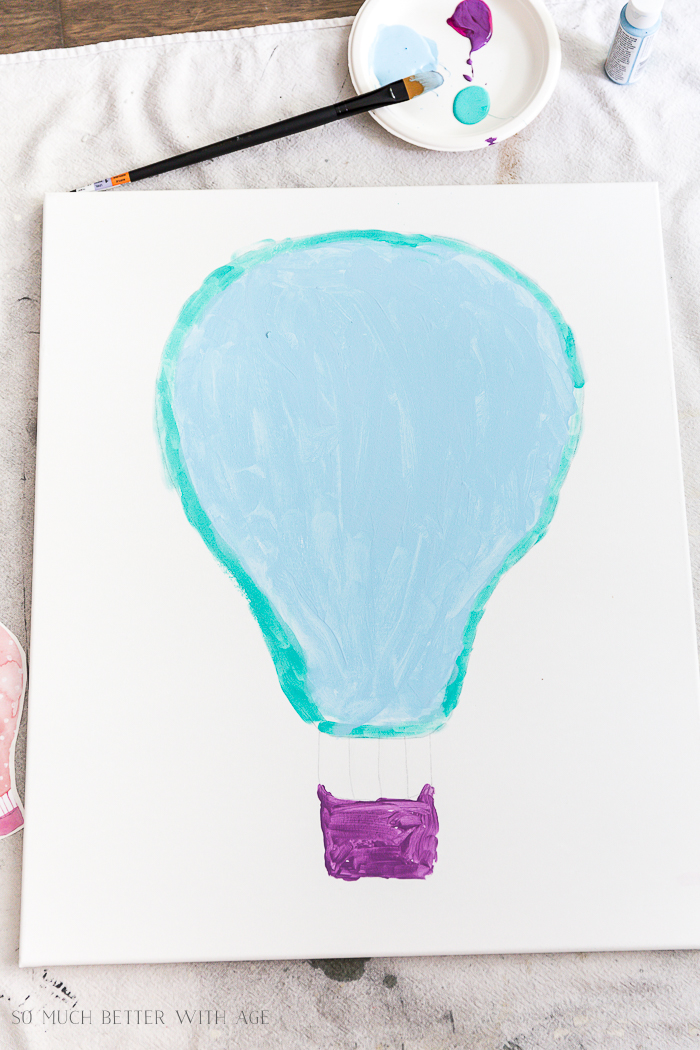 I love these hot air balloon decals. I originally thought about hanging wallpaper on this wall but for a playroom, I thought decals would be much easier and convenient to take off later if I wanted to change it up again.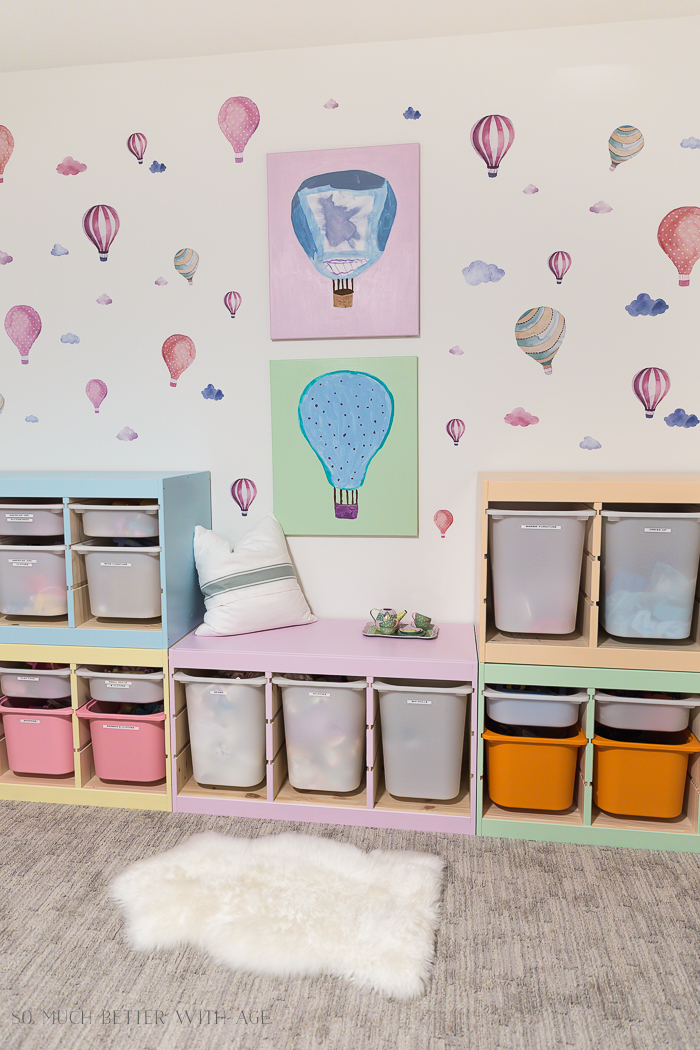 I put my daughter's Barbie house on the hope chest which keeps it off the ground and easier for her to play with.
In this corner I used some Command Hooks to hang up some of her doll accessories. If I ever want to change this space again, I just peel the wall decals off along with the hooks.
I love these shelving units for the different sized bins you can use and change up. They're easy for my kids to see what's in them and now that they can read, I've labelled what's in them so they can put away their toys in the proper bins after playing.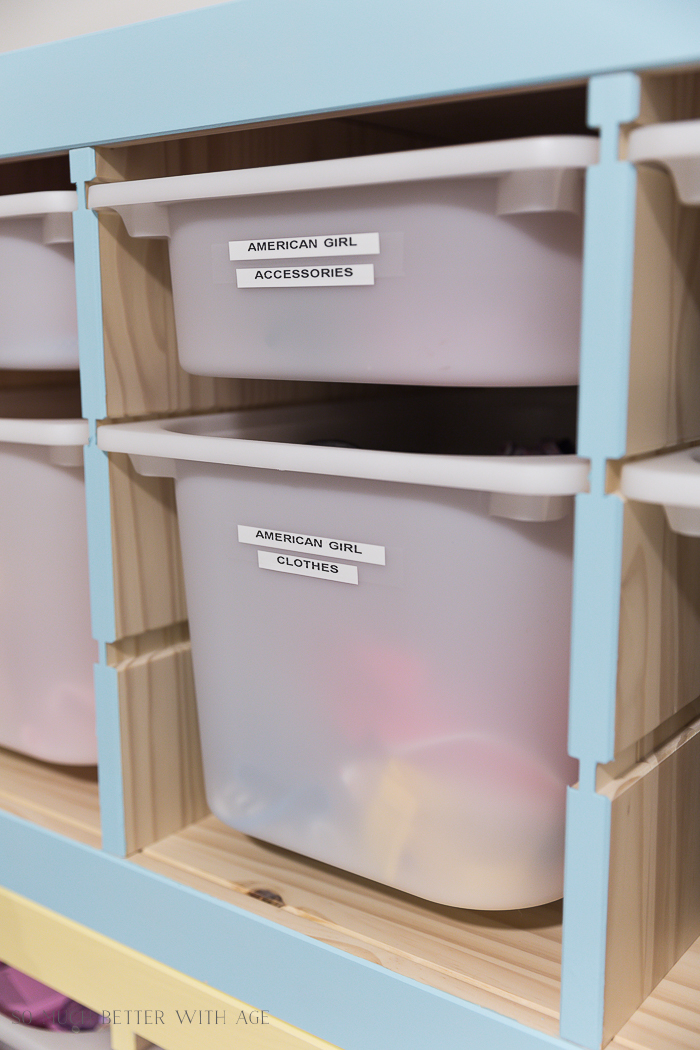 For all those tiny Barbie shoes and accessories, I added them all to a fun plastic container.
I love the way the space turned out, it's much brighter now and my kids LOVE playing here. My daughter goes down to the basement by herself all the time now. It's such a fun place to play.
Make sure to pin it for later!