Bar Area Fills an Awkward Space & Bar Carts
Do you want a bar area but don't have the space? See how I converted this awkward space in our house to a bar area! I'm also sharing my favorite bar carts.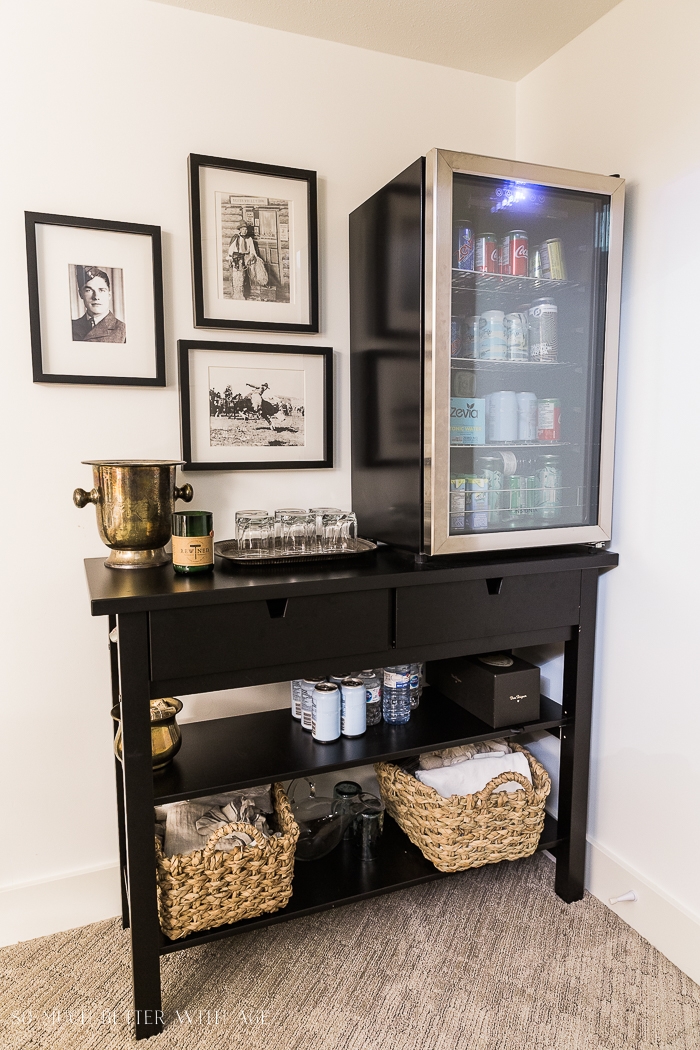 Today I'm sharing an awkward space in my basement that we converted to a functional bar area.
The door to my basement is just off the dining room and is a place I haven't shown you before other than the kids playroom section that is at the back end of the our basement.
At the landing at the bottom of the stairs is an awkwardly shaped space. We wanted to have a place for a bar fridge so we turned this space into just that with an Ikea cabinet.
Bar area in an awkward space
Although this is unconventional on how we set it up (with the bar fridge on top), it fits perfectly with this Ikea sofa table. I can no longer find it online so I'm not sure if they sell it but here are the dimensions of the table: 35″H x 46.5 "W x 16.5" D
This Hemnes table from Ikea is pretty similar.
To make the area feel balanced, we added sentimental family photos with black frames.
It's now the perfect area to keep cold beverages and allow more room in our upstairs kitchen fridge.
There is plenty of storage for baskets where I keep my napkins and tablecloths and the drawers hold bottles of wine.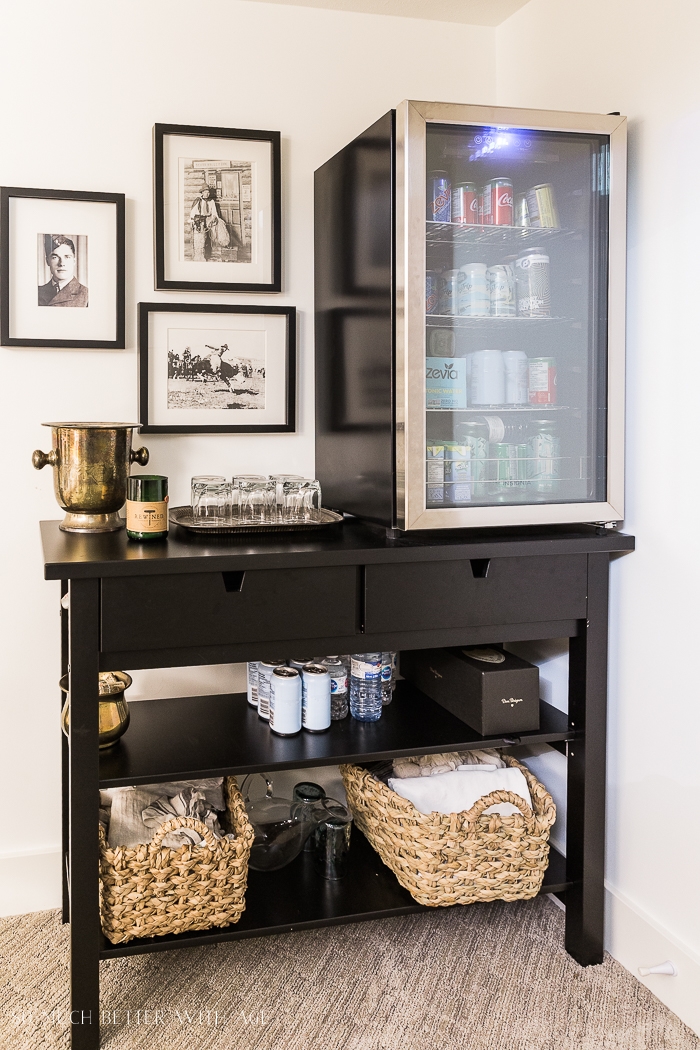 The door in the photo below leads to our unfinished part of the basement where it holds the hot water tank and furnace along with tools, paint, seasonal decor, camping bins etc.
Basement area
Here are more views of our basement.
The closet contains extra bedding for guests, a deluxe blow up mattress and board games.
This was the neutral couch that I had in my other house and was supposed to go in my living room but the sectional I purchased didn't fit down the stairs so some quick rearranging had to be done.
The ottoman was also in the living room for the longest time. I sanded the legs to give them a natural finish.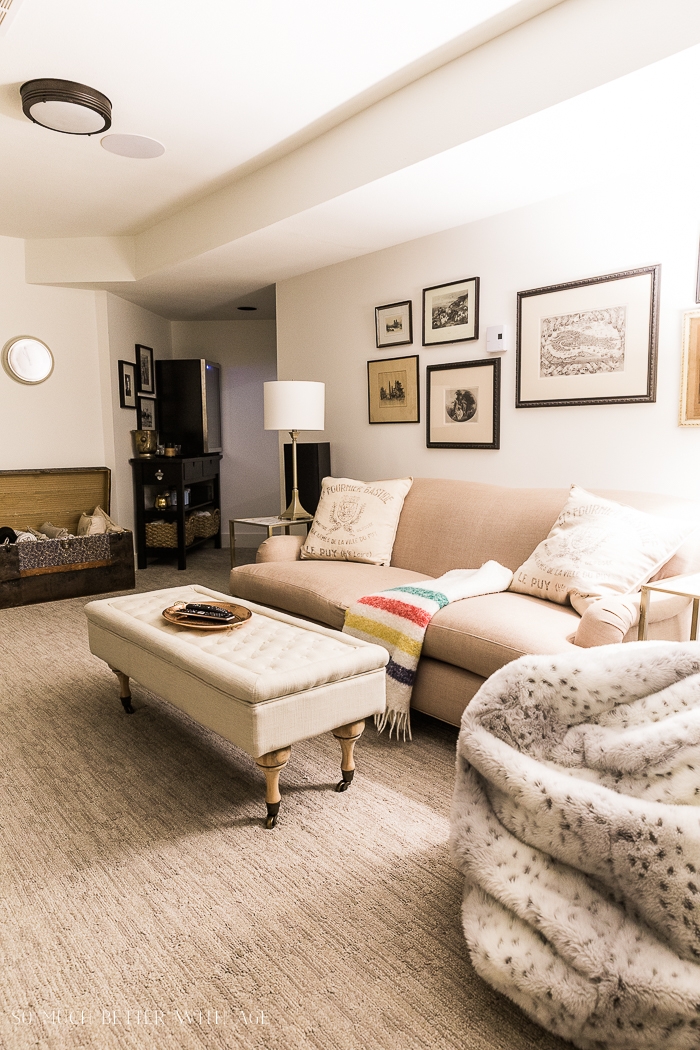 Disclosure: This post may contain affiliate links. Please read my disclosure policy.
gold Bar carts
In the corner of my dining room, is my gold and glass bar cart. It's not really styled and just holds a lot as you can see! It's perfect for entertaining and can be wheeled around to where the guests are congregating.
Unfortunately, this bar cart is no longer available (from Soft Surroundings) but I found some similar ones below.
1.Farrah marble and gold – Crate & Barrel
2. Arabelle gold and glass bar cart
3. Burwell gold and marble – Pottery Barn
5. Horsforth metal and mirrored bar cart
9. Menachem 3-tiered small bar cart
Extra
Hope this is getting you inspired for the holiday season ahead!
Make sure to pin it for later!