In this post I will show you how I painted wooden boat oars in a funky beach way!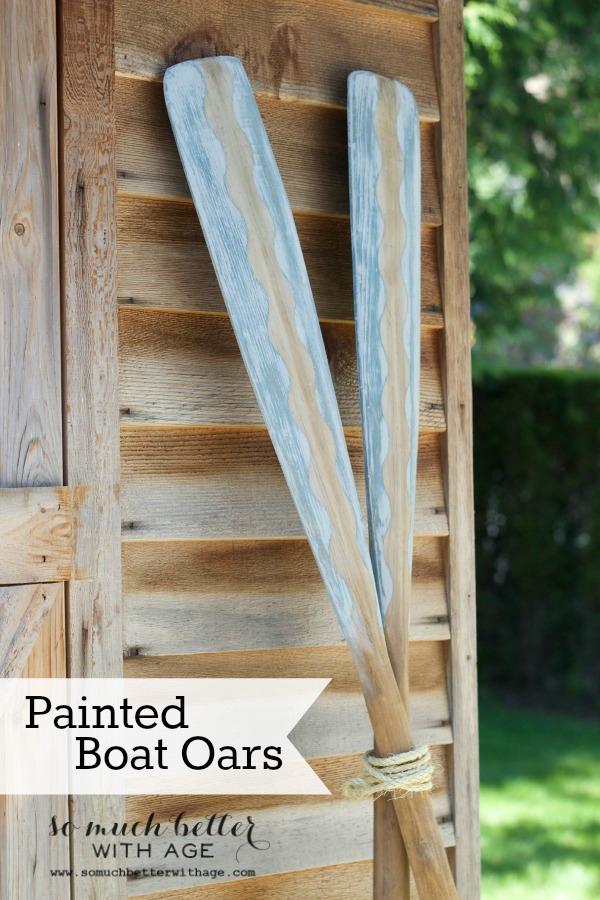 Today I'm participating in an amazing Summer Celebration blog hop!
My summer project has been on my to do list for a looooong time now. I just needed a kick in the butt to get it done and this was the kick in the butt that I needed.
Today I'm sharing how I painted some wooden boat oars in a funky, beachy way.
These rowing boat oars were left behind in our previous old house. I have another set too that are much bigger. I've had them on our dining room wall before but I've always wanted to paint them.
I received this wave Frog Tape Shape Tape in my Haven swag bag last year and couldn't figure out what to make with it.
A wave on an oar is perfect!
I taped up both sides and overlapped it on the end.
The Frog Tape is perfect to cut because it has a ruler printed on it.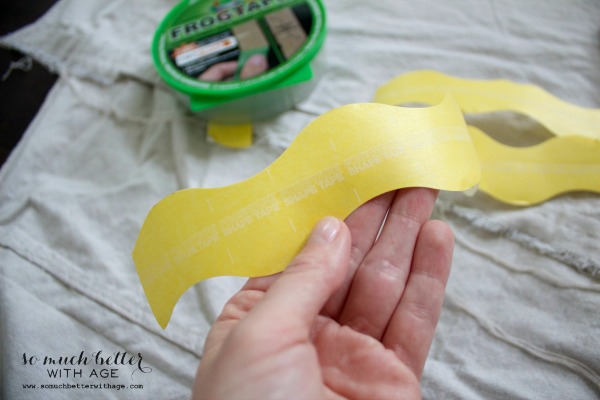 Make sure to use regular Frog Tape at the end of the wave tape.
Next I used Annie Sloan Chalk Paint® in the gorgeous color of Aubusson Blue and French Linen.
First I painted on Aubusson, then French Linen, then sanded it down to reveal both colors.
I finished it off with the Clear Wax.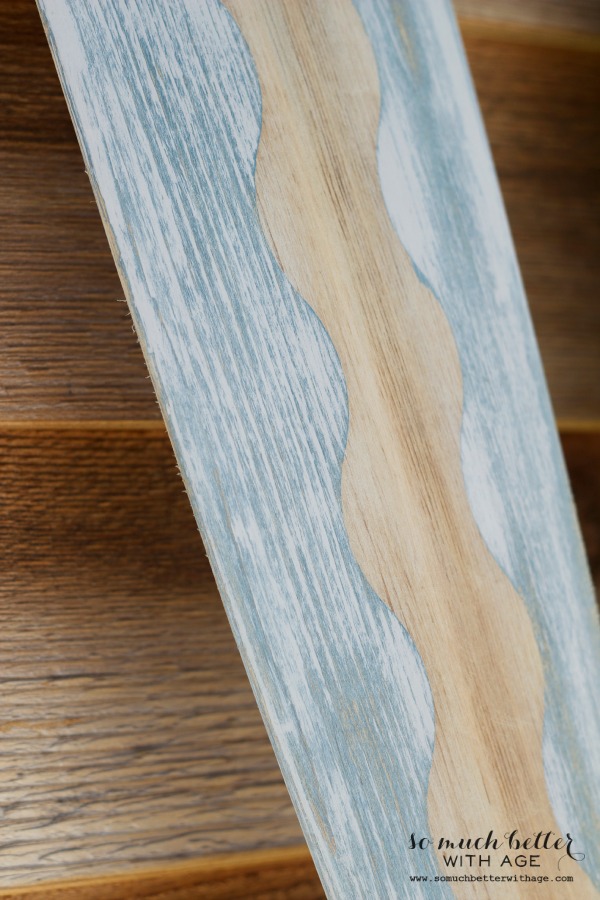 Looks amazing, right?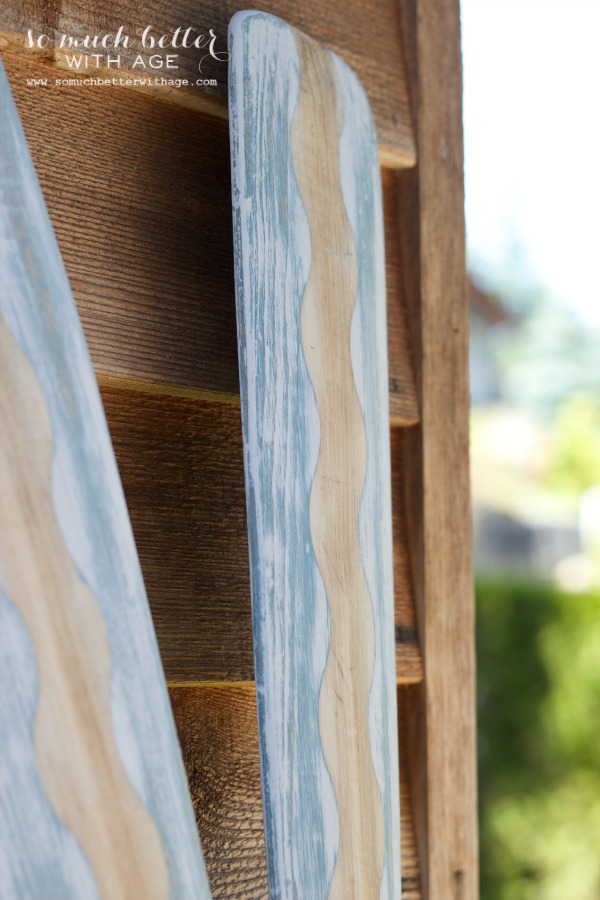 These wooden boat oars look great in my son's room!

It's A Summer Celebration!
Check out these 20 AWESOME Summer Projects!