After finding this old cane bench I decided to give it a French makeover and now it's the perfect side table!
It's been a whirlwind around here lately! I don't know if I've ever been this exhausted before.
I've had some very unexpected yet exciting things happening in my life which I hope to share soon.
I was moving some things around the other day and got in the mood for another furniture makeover in my French style.
I've had this little cane bench for years but it was just hiding in my closet.
Time for a makeover Of My Side table!
Here is where the little cane bench sits in my walk-in-closet. You might recall it's my Audrey Hepburn inspired walk-in-closet.
I used bed risers to paint it. When I saw them I didn't think bed risers, I thought furniture painting supplies!
Because this piece was high gloss, I sanded it all over just to rough it up a bit which only took about 5 minutes of my time.
I love cane painted white (so French!) so of course that's what I did.
I used the soft white called Casement from Fusion Mineral Paint.
I seriously wasn't loving this furniture piece anymore but now I do.
I'm not sure where I'm putting it just yet but it works as a cute side table in the bedroom or living room.
I still need to add some beeswax polish to it but I love the polished finished look.
I was worried I'd have to get out a spray paint can to paint over the cane but it was really easy to do. Now it looks beautifully French.
Try painting the next furniture piece you are thinking of throwing out, and breathe new life into it!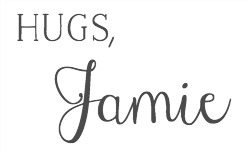 Sharing at these link parties & Coastal Charm & Mod Vintage Life & The Scoop & The Shabby Nest