I am SO EXCITED to share this with you today!! You might have seen the sneak peek with you yesterday on Instagram.
I get so many questions on who did my site rebranding. I love what Bliss and Tell Branding Company was able to accomplish for my rebranding. So many people are just starting out with their blog or boutique business that they have a lot of startup costs and also the biggest thing, in my opinion, you don't really know who you are as a company yet. You may not know what your vision statement is yet and have so many different thoughts about your new blog or business that sometimes your branding has to take a backseat.
But you want your branding to be pretty and be YOU!
It's difficult to find the exact branding you desire for your company that reflects you and your business without spending a small fortune when just starting out. But you still don't want to to sacrifice aesthetics and uniqueness by just using an everyday print shop.
Here is your answer!
Bliss and Tell Branding Company has just launched (today!) their new LOGOS + PRINTS Business Sets for business-minded people like yourself that don't want to commit yet to a massive branding.
I'm excited to share with you this special collection, the So Much Better With Age Collection!
Plus, at the end of this post I have a coupon code specially for my lovely readers!
This collection was inspired by my design style and developed with everything French vintage-modern and French + farmhouse all wrapped into one beautiful business-set.
It's called the "So Much Better With Age Collection"…shown here for a business called Farm Girl In France.
It's it gorgeous? It's the perfect shade of pink with my favorite light sage-y green.
I really want to take this for myself…but I'm sure that would confuse everyone if I had two branding sets 😉
What's Included in the Collection?
Here is what each carefully crafted package includes (including this adorable metal basket!):
~ personalization + choice of color available
~ 1000 printed business cards
~ 100 printed notecards + 100 envelopes
~ 3 digital files of logo versions
~ 1 rubber stamp
Wouldn't these cards look amazing with your business name and information? (Several colour options available).
What Sets this Collection Apart from Everyone Else?
Bliss and Tell Branding Company has taken the years of experience and knowing what works to launch and grow businesses to launch a new product. They know how important it is to make a first great impression so they developed LOGOS + PRINTS all inclusive business-sets with you mind.
They not only print your business necessitites but they also provide digital files of your logo (all arriving at your doorstep!).
LOGOS + PRINTS is different from other companies because they provide "easy to order" complete, cohesive, personalized business sets that are beautifully printed and arrive ready for you to run your business.
As you can see from these photos, they are simply gorgeous and were so easy to take photos of.
They fit so easily with any French Vintage or Farmhouse style business.
I love how pretty yet clean and simple they are which I always find a hard thing to achieve without being overdone.
I simply love them!
If you want to set your blog or boutique business apart, here is a code for you to buy this collection with 10% off!
Click the image to get 10% off for all So Much Better With Age readers!

For more information, please feel free to contact Bliss and Tell at:  [email protected]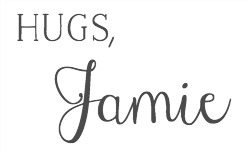 Click in Case You Missed:
How to Pick Art with a French Vintage Vibe