My Bestie's House in Style at Home Magazine
I am so excited to share with you my besties house in Style at Home Magazine!
My bestie's house was recently featured in the June issue of Style at Home magazine! I was so excited for her!
I was getting ready to move houses the following day and I checked my mail late in the day – there was the newest issue of Style at Home magazine. Because I'm a subscriber, I got it earlier than when it hit newsstands.
It was so odd, I looked at the cover for awhile saying, hey this looks familiar! The place I sit and have tea and chat with my best friend every week is on the cover of a magazine! We knew she was going to be in this issue but with me moving the next day and boxes everywhere, kids running around it took me awhile to realize what I was looking at.
I texted her immediately and said…'um, did you know you made the cover?'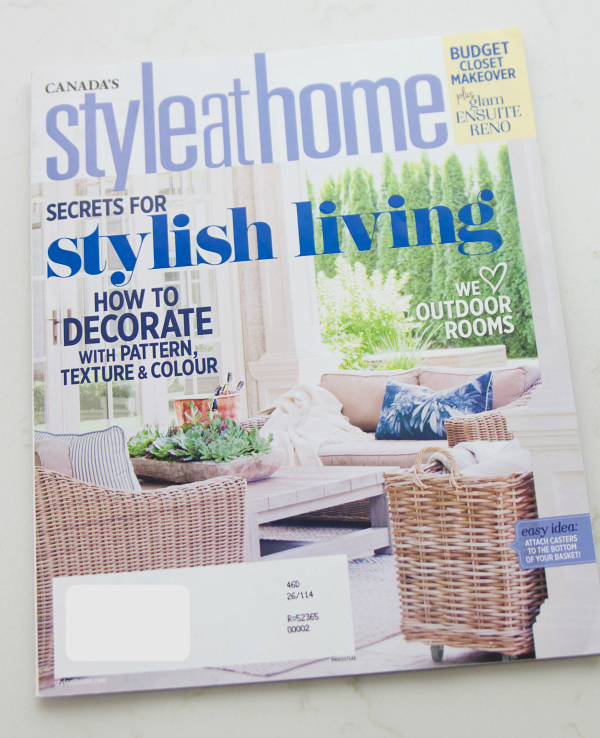 She couldn't believe it either.
I feel so bad posting this in July because now you won't be able to run out and buy this issue of Style at Home but I moved houses, then went to France and yada yada yada…life happened!
But I still want to share with you her amazing home because not only is the house itself stunning but it truly feels cozy and homey. It's a place you could just spend hours at (because I do!).
Her big island in the kitchen is where we've spent much time chatting about everything under the sun while having tea! Our kids would race around the house on plasma cars and she's making almond milk from scratch (which she does daily!). Last year was so up and down for me and Tanis was always there for me for every second. She is a true friend, a sister, a one-of-a-kind person who has the biggest heart of anyone I've ever met. And a wicked sense of humour that had me rolling on the floor laughing just when I thought I couldn't take it anymore.
We became quick friends years ago when our oldest boys were really small and now our two little girls are best friends which makes it even more special.
Tanis, you've shown me what real friendship is. Your beautiful home doesn't come close to what a beautiful person you are inside and out.
(I apologize for not-so-great photos, I took photos from my copy of the magazine)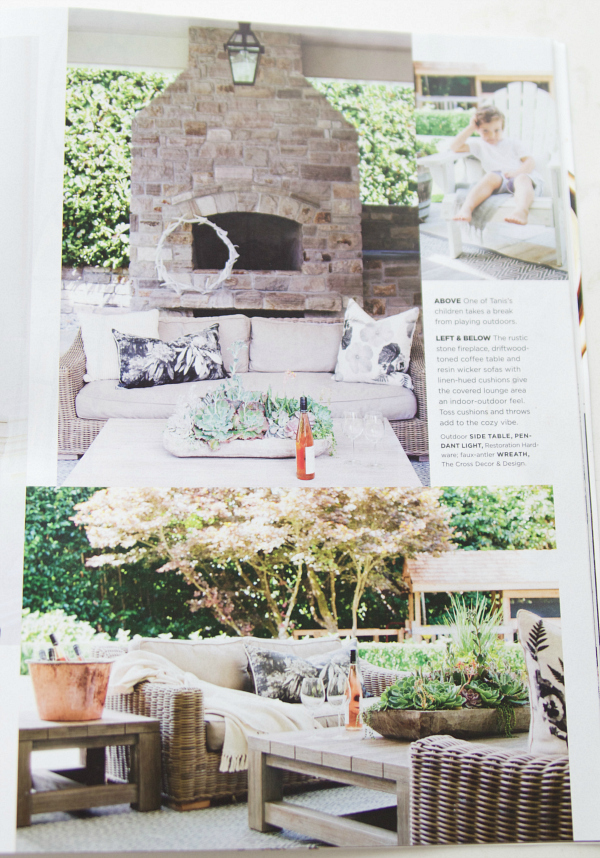 Magazine photography: Janis Nicolay