I painted my walls a neutral colour and the result was a very light and bright wall!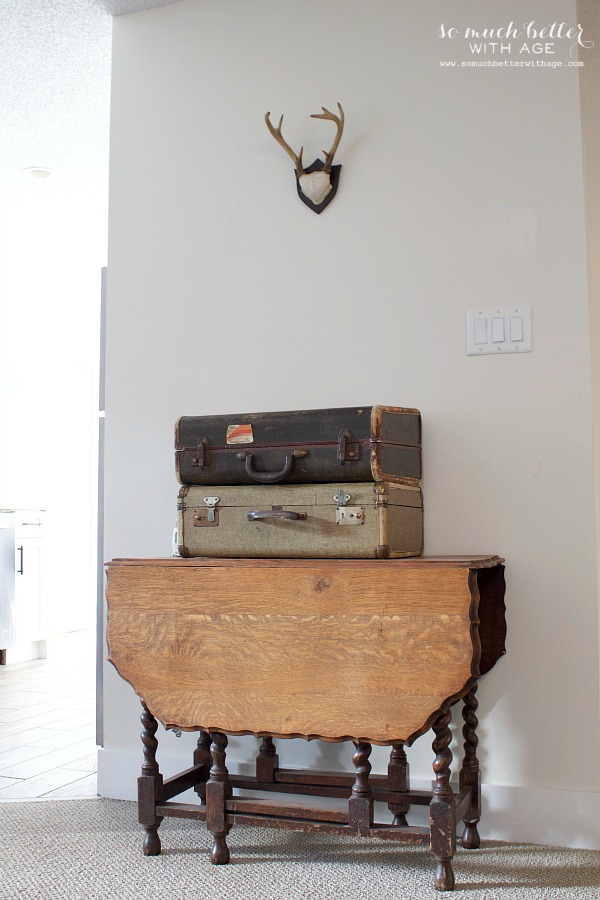 I'm slowly getting artwork up at the not-so-rustic cabin in the woods.
I love neutral walls as I'm sure you guessed.
It makes artwork pop but it also makes every room light and bright.
Next, I need to get some bedside lamps but wanted to show you a few small additions to the cabin.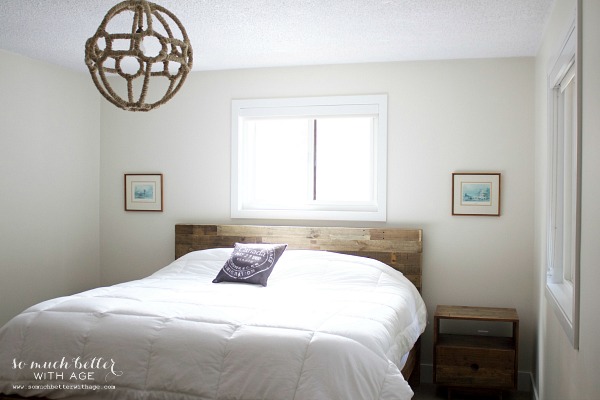 I found some thrift store artwork recently and thought it would go nicely with the rustic West Elm bed.
I think they were $2.99 each. Score.
This staircase used to be soooo dark. I'd like some more artwork up there but I love the airiness of it right now.
I'm also dying to paint the interior of the front door black.
I got this gorgeous drop leaf vintage table from my bestie Nikki.
It's perfect for extra seating but I love the vintage suitcases currently on it.
Still love the deer head and vintage skis.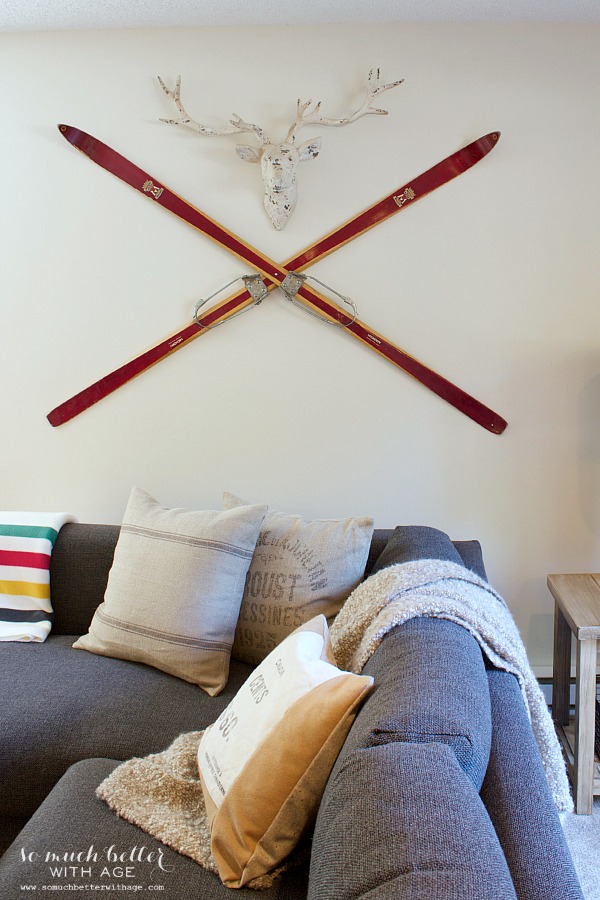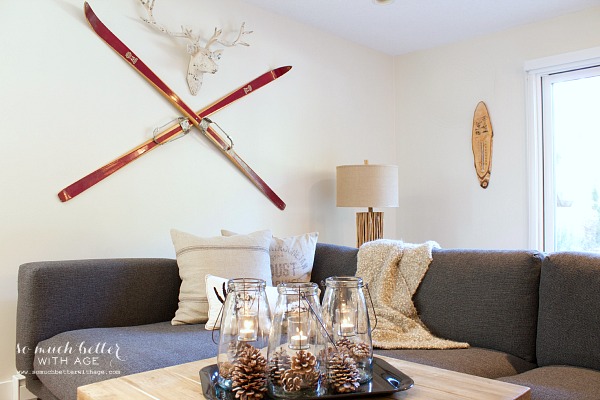 The entire cabin was painted with Behr Marquee Varnished Ivory.
It goes on in one coat! I'm not kidding. It's pretty cool.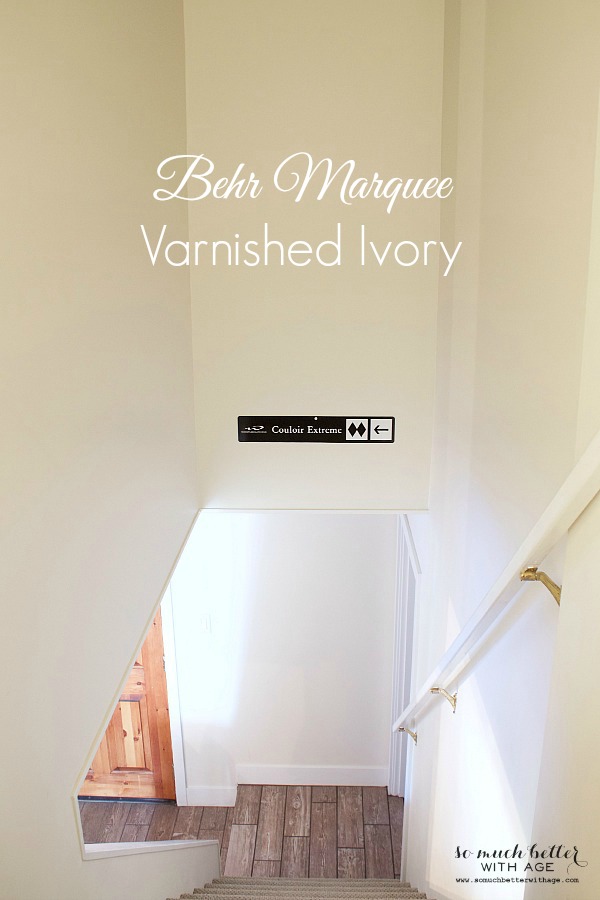 To see the whole source guide list, click here.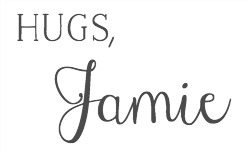 To see more Not-So-Rustic Cabin posts:
[catablog_gallery id="11509″ template= "gallery"]