DIY Pinch Pleats With No Sewing
DIY pinch pleats are the easiest way to have the look of pinch pleats without lots of work because there is no sewing involved!
I made these curtains for my daughter's room using my own blackout curtain tutorial using pink silk fabric. I wanted them to have pinch pleats but I also wanted to cheat and make them the easy way. Using only curtain rings and clips, I've made my own easy pinch pleats.
This post contains affiliate links for your shopping convenience. Click here to read my full disclosure policy.
(For the silk curtains I made, I bought the lovely pink silk taffeta fabric from a local fabric store but this pink silk fabric is very similar and these are similar to the types of curtain rings with clips I used)
First, I used double the amount of curtain rings/clips that you would normally use. For each panel, I used 15 rings with clips.
(To give you an idea of how many curtains rings you'll need, the width of the curtain rod was 70″ and I used 30 curtain rings in total.)
Starting at one end, I would pinch the fabric together and clip it from the back then leaving a few inches of space between clips, I would grab some more fabric together and pinch it with the clip.
Because you are working from the back, it's a bit difficult to describe, but once you start, you'll get the hang of it.
In this photo below, I've clipped the second to last clip on and you can see how much fabric is left for the last clip.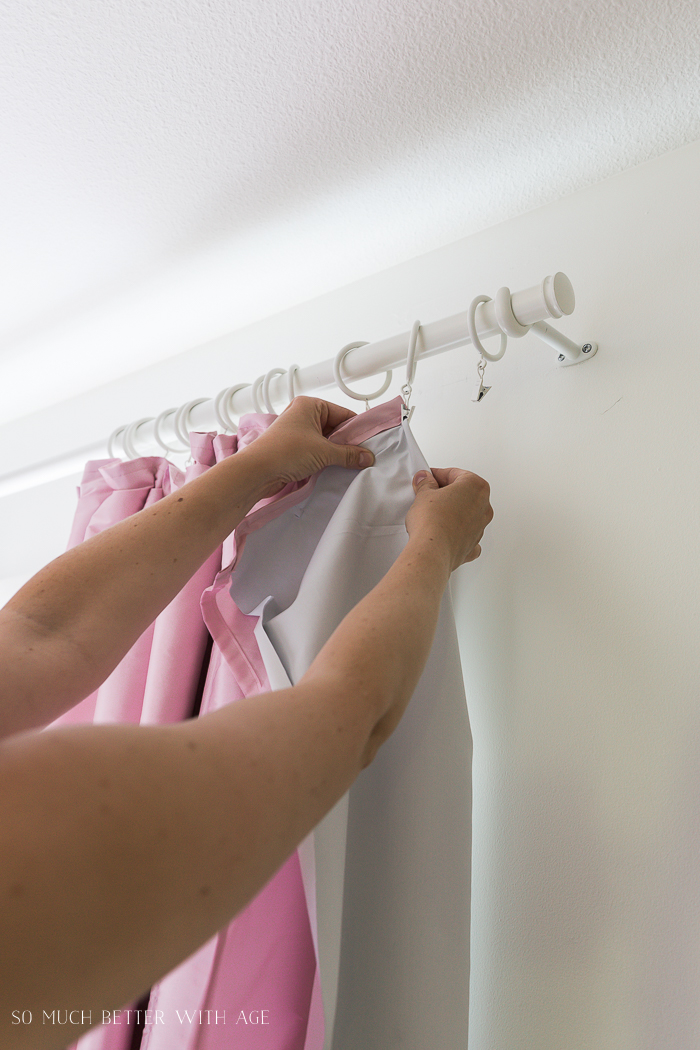 I love how they turned out! They are not perfect but I love them even more that they are a bit bunchy and cost hardly anything except the clips to put in!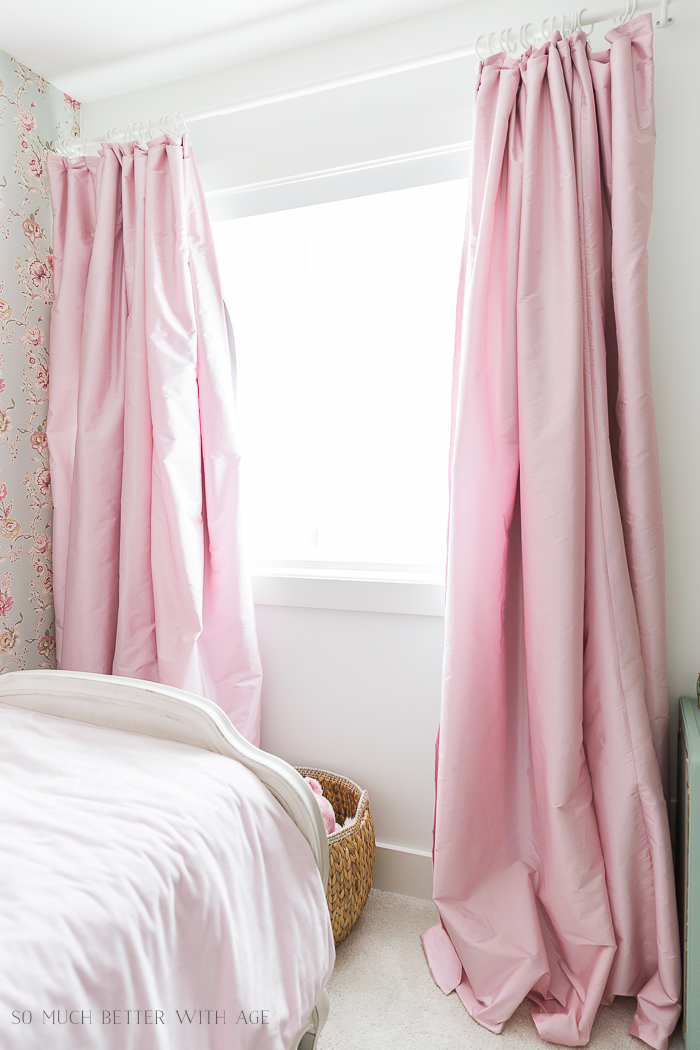 This is the first time I've sewn with silk and I wasn't sure how they would fair with the blackout lining but I'm impressed that they turned out so well.
It's on my To Do list to create a PDF sewing download of my blackout curtain tutorial soon.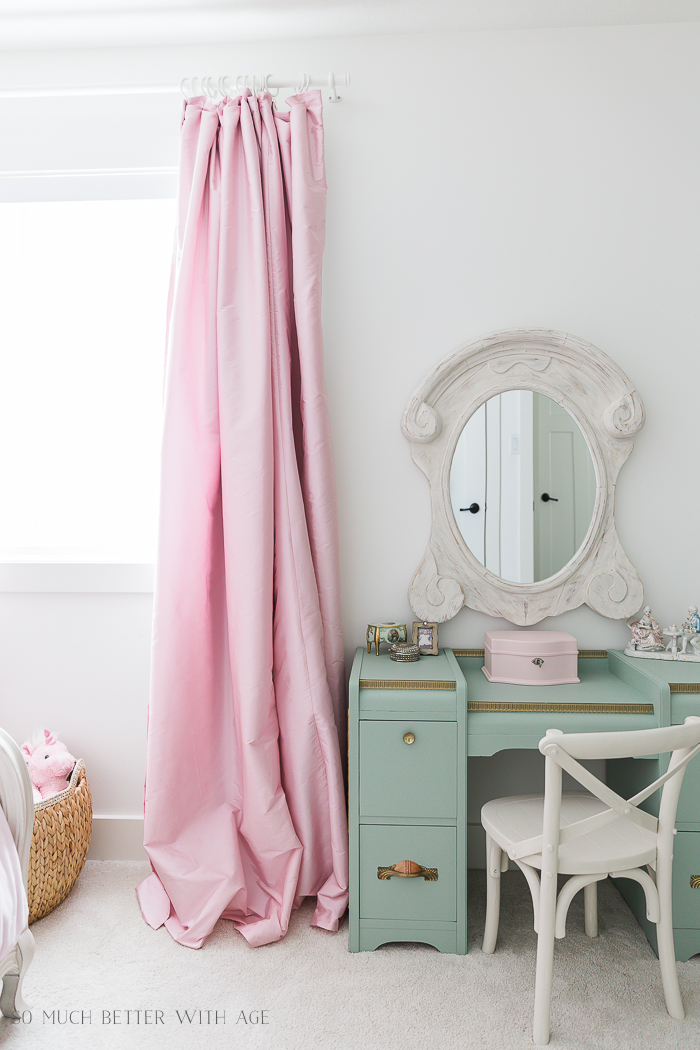 I hope you try making your own pinch pleat curtains now that you know they are super easy and don't require any sewing!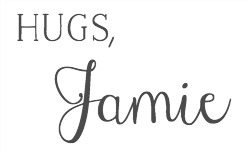 Click in Case You Missed:
Sew Blackout Lining to Store Bought Curtains
How to Sew Curtains with Blackout Lining