Horse Show Ribbons (and Shabbilicious Magazine)
Here are the horse show ribbons for my daughter's equestrian themed birthday party!
Hello lovely readers. How was your spring break? If you follow me on Instagram, you probably noticed I was enjoying some family time in Maui. We had a fabulous time swimming in the pool every day and jumping the waves on the beach. We even went whale watching.
We're just getting back in the swing of things here after spring break so I thought I'd with you more about the horse show ribbons from my daughter's Vintage Equestrian Birthday party, how I made them and where I got my inspiration from.
I knew I wanted to do an equestrian themed birthday party for my daughter. She loves animals so I knew I couldn't go wrong.
A while back I noticed Miss Mustard Seed was selling these horse award ribbons, I knew I had to buy them! I emailed her immediately and they were mine. Thanks so much, Marian!
I wanted to recreate these for the birthday party that matched the colors so I found this tutorial on Pinterest and it worked out like a charm!
I love the ribbon and scrapbook paper I found at Michael's.
It added a nice touch to the party decor around my home.
The vintage trophies and awards now stay in my foyer as part of my decor so I get to enjoy the horse show awards every day.
My blogging friend Kerryane, from Shabby Art Boutique, produces this gorgeous magazine!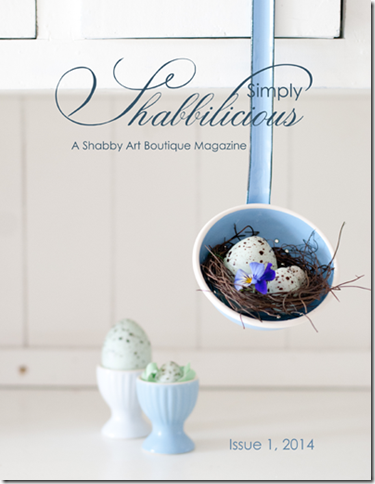 The photos are simply stunning. Take a look, click the link below!
[catablog_gallery id="10318″ template= "gallery"]