This is my guide to an easy way to decorate with flowers and brighten any room.
Decorating with flowers is the easiest and most impactful way to brighten a room.
I'm a little obsessed with flowers. Every time I do a photo shoot of my house, the first thing I do is get fresh flowers. Okay, I should say after I clean my house then I get flowers. So a clean house and flowers are really the two most important things for a beautiful room. Don't you agree?
Stunning Floral Ideas
Take for instance, my dining room. Usually my dining table is just used to hold DIY projects (and occasionally for eating at) but I had to clean this room up first, then add the beautiful flowers displayed in a champagne bucket and the room was magically transformed.
Let me show you some easy and pretty ways to decorate with flowers.
Dining Room – before and after
I love a white kitchen but especially in photos in can read blah. All you need are beautiful flowers and the whole room comes alive.
I love using different creative vessels for displaying flowers, like an antique champagne bucket.
My Beautiful Kitchen Renovation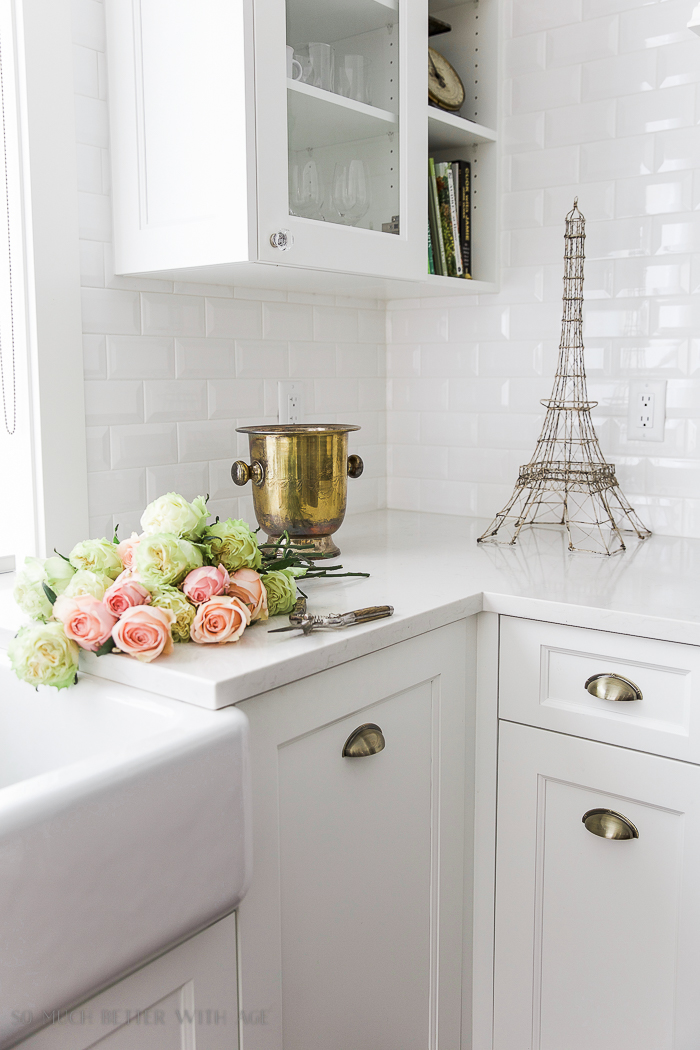 This post contains affiliate links for your shopping convenience. Click to read my full disclosure policy.
Or a vintage basket with a glass bowl of water placed inside.
How to Create a Floral Arrangement in a Basket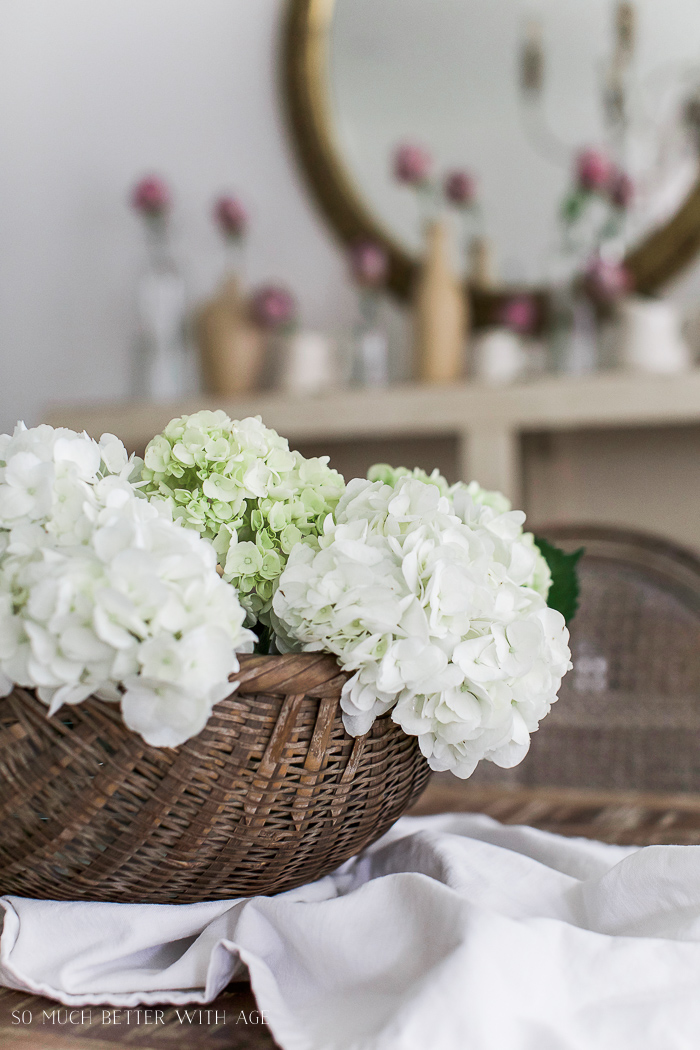 Many little vases in a row with a single flower is my new favourite. It's a simple beauty that I love.
This bouquet of peonies has an unreal colour and against the green sap bucket, it gives even more impact.
I added a glass vase to the inside of the sap bucket so it wouldn't leak.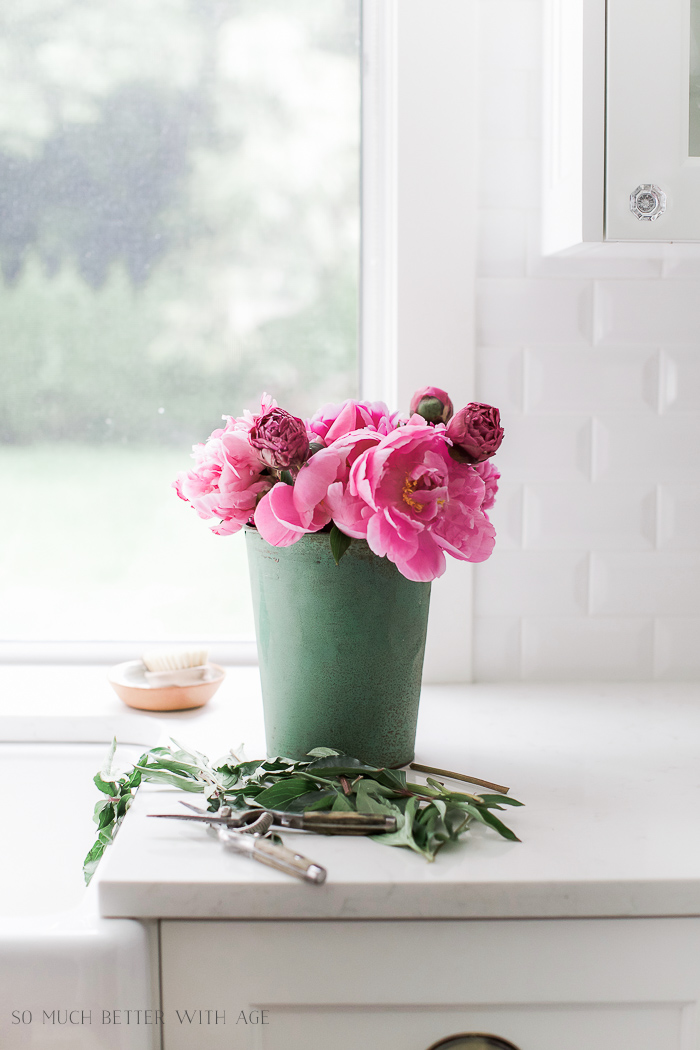 Even a tiny bouquet of flowers adds such impact and repeats the same colour in the room like how these fresh roses match the towel.
French Modern Powder Room – before and after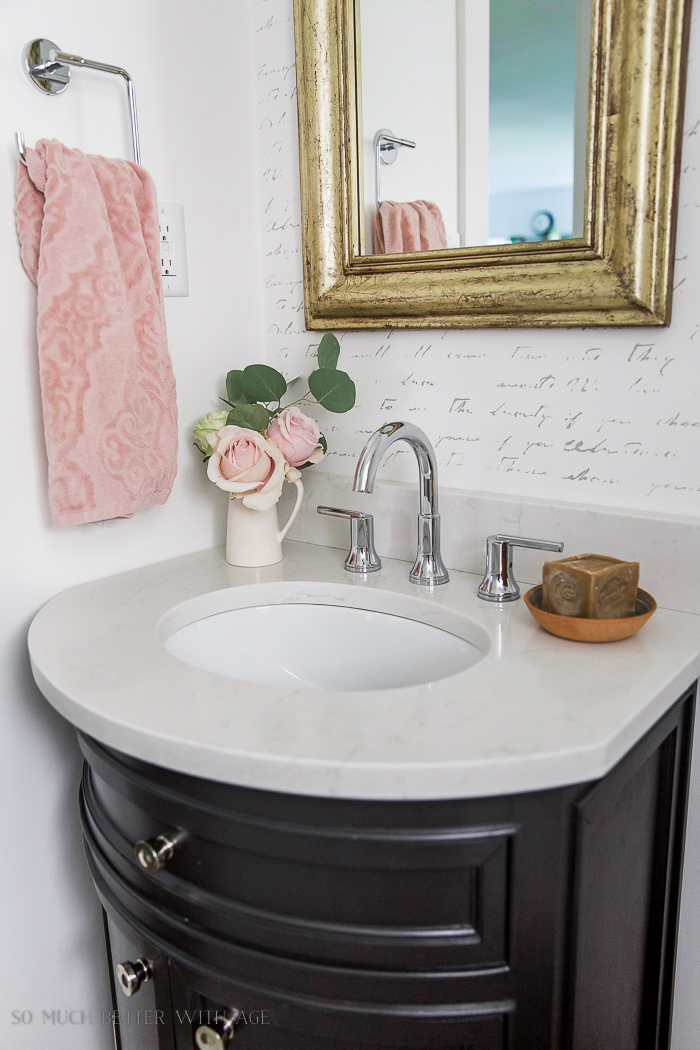 Even 'dead' flowers make an impact such as the dried lavender and dried roses.
Lavender Outdoor Summer Table Setting
How to Pick Art with a French Vintage Vibe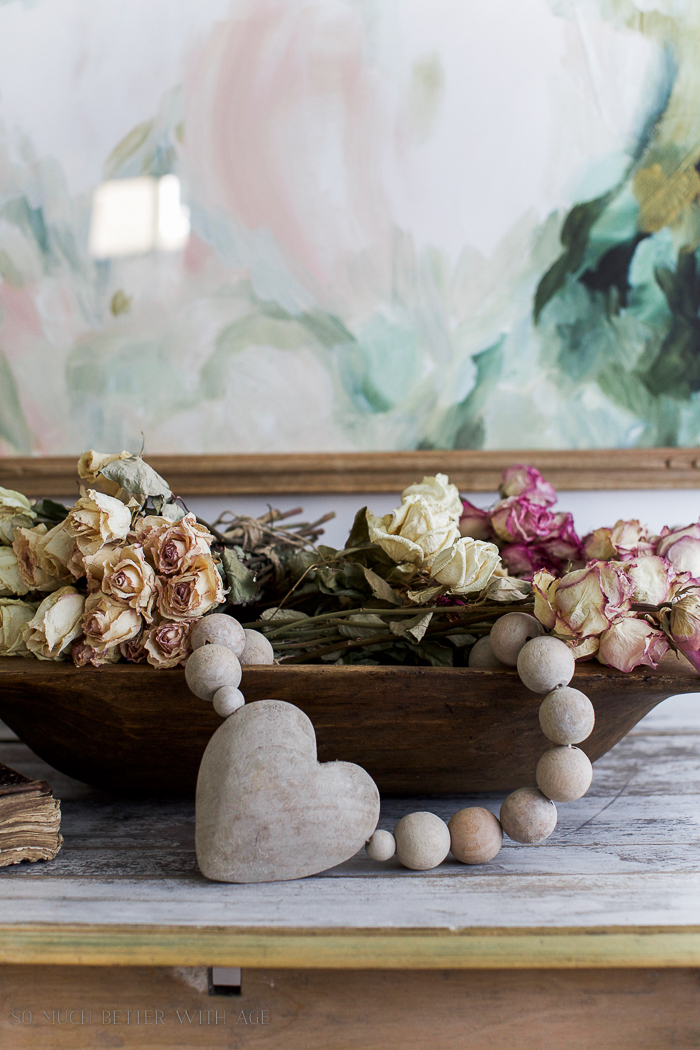 This Easter centrepiece was a great way of adding height with only a few bouquets of flowers. I used a French drying rack or cup holder to display these beautiful flowers.
French Bottle Drying Rack Floral Centrepiece
My friend Kelly from My Soulful Home loves flowers too!
She has written a book titled A Year in Flowers. It's full of inspiration that will bring joy to your life. Each chapter overflows with information, advice, tips & tutorials that embraces the novice to experienced floral designer. Kelly weaves in practical advice along with vivid stories.
There are 12 tutorials, coinciding with the month's of the year, that can be re-created petal by petal or can be used as a spring board to your own designs. You will have more than enough knowledge about flowers, floral care & design after reading the book to create just about anything with flowers.
Each page empowers you, not only with knowledge on the how & why of floral design, but on a deeper level gives you a simple way to elevate your everyday.
As Kelly says… "Don't spend your life waiting for someone to send you flowers. Make your own arrangements". With her book you can do just that!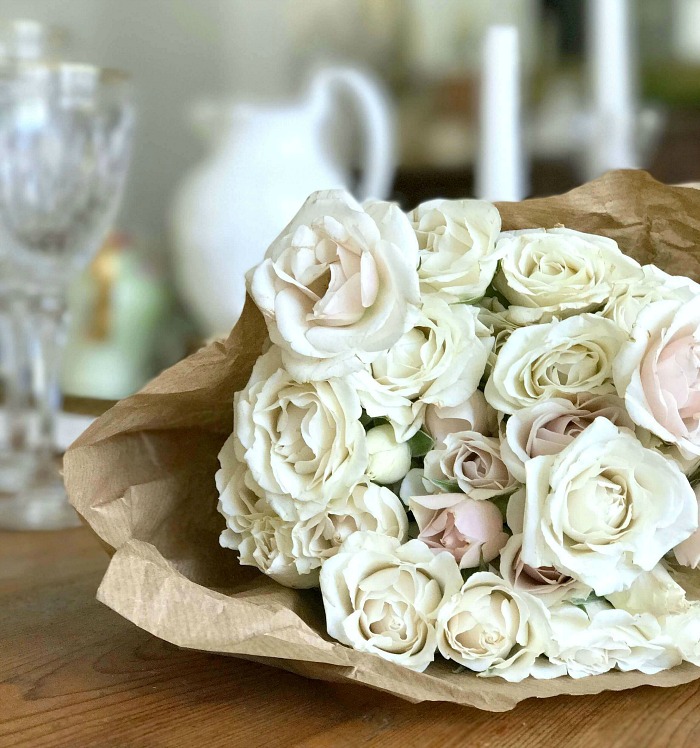 In addition to writing this book, Kelly authors the blog
My Soulful Home
, is co-creator of the app
bHome
and is producer/co-host of the popular podcast
Decorating Tips & Tricks
. She is currently renovating an 1886 Victorian farmhouse. She shares this historic work in progress with her husband, two girls & dog Emmett.
Be sure to pick up your copy of Kelly's gorgeous book!
Make sure to pin it for later!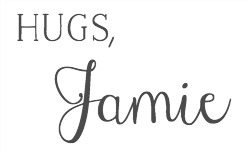 Click in Case You Missed:
Floral Centrepiece in a Vintage Basket
SaveSaveSaveSave