Here are some great easy ideas to update your mantel for summer.
Before I began blogging I never decorated my mantel. It pretty much stayed the same the whole year except for the month of December. And I LOVED decorating my mantel for Christmas so why not join the mantel decorating ranks and spruce mine up for summer? I know it's almost the middle of August so I guess I'd better change it up soon for fall.
So let's a take at what it looked like before. Nothing special. I think I randomly put that items on my mantel and didn't think twice about it. I've always focused on my bookshelf vignettes.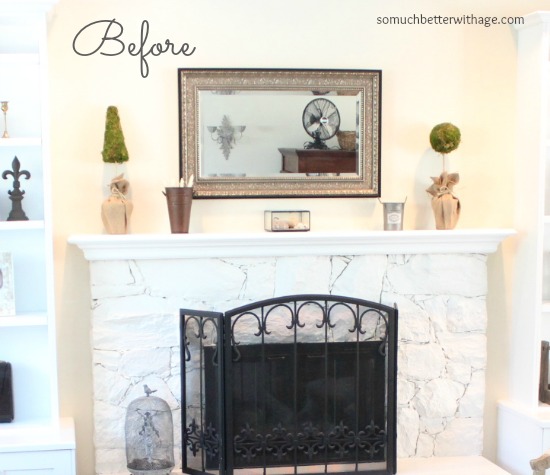 I thought it needed a bit of layering. Perhaps another frame leaning against the mirror. I didn't have any extra frames lying around but I came across this new frame in the discount section at Superstore. It was $5.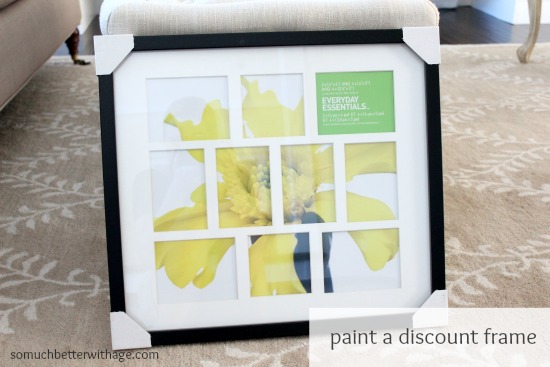 I took out all the inner stuff and just painted the frame a dark grey. This would be so easy to do with any frame you find at a garage sale or thrift store but I just found what I could during a regular errand run.
There's a small change in almost every one of these photos. I switched up the wooden lantern for a roped vase and moved around some large shells.
I added my summer wreath which added some more dimension.
It's a pretty simple update and I'm sure I could still tweak it or add a bulkier frame but by just shopping around my house for items and adding that frame I think made it very summer-y.
I have a larger wooden lantern on the hearth. I bought both wooden lanterns at Home Sense as well as the rope vase last summer. The lanterns were a dark grey but I whitewashed them with some white chalk paint.
I'm happy with my easy summer mantel.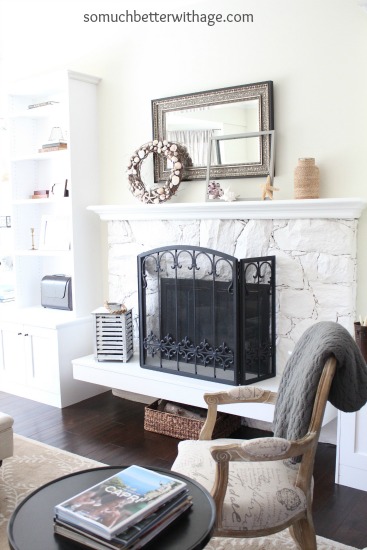 Now it's time to change it for fall!
Have a great weekend!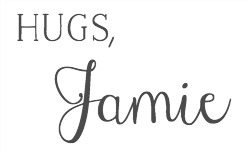 Click in Case You Missed: