How I plan to turn my fireplace into a fabulous limestone fireplace with some great inspiration photos.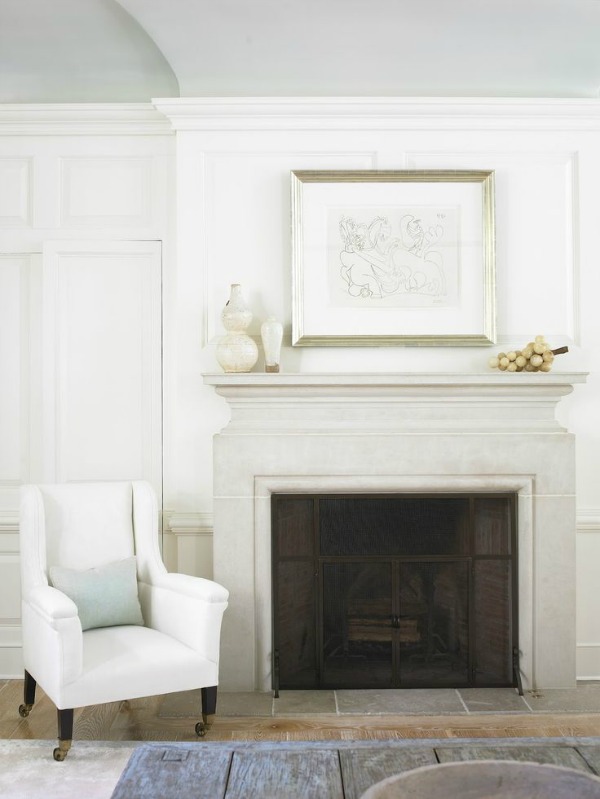 source
One of the most exciting plans for my Sweet Little Bungalow is putting in a limestone fireplace.
It's been a dream of mine for I don't know how long now because you know how much I love my Vintage French look.
Remember my 80s fireplaces that I painted? They were peach (PEACH!) so I had to do something with them but we couldn't afford to do anything specific with them at the time.
Painting them was the next best thing. But these inspiration photos will show you what I really wanted.
I won't be getting actual limestone (I need to be able to eat!) but I will be getting something with a very similar look.
This is the current state of my fireplace right now: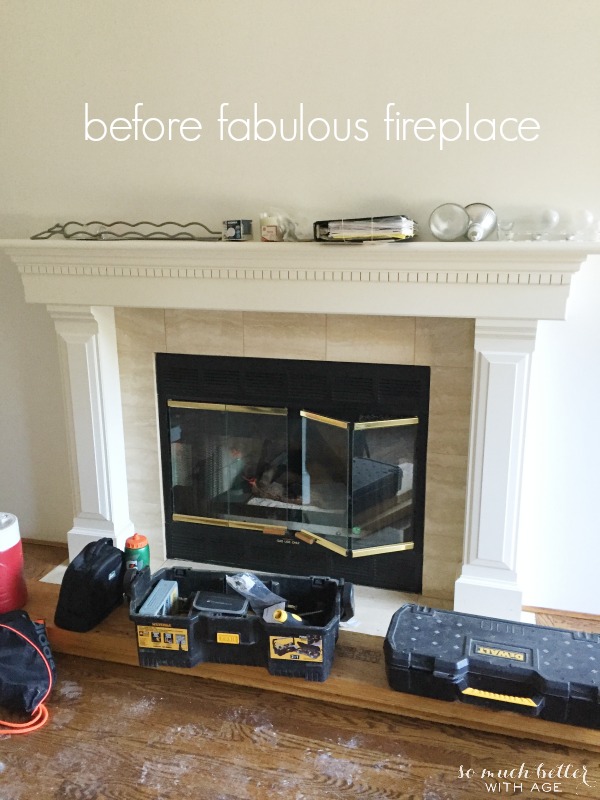 And here is some fabulous inspiration: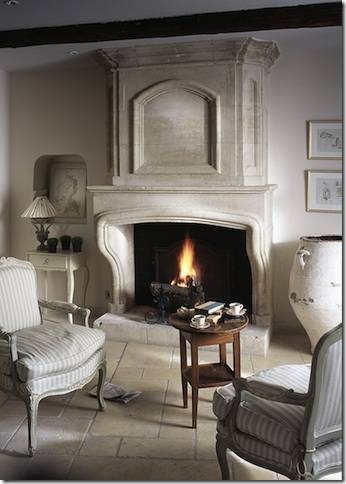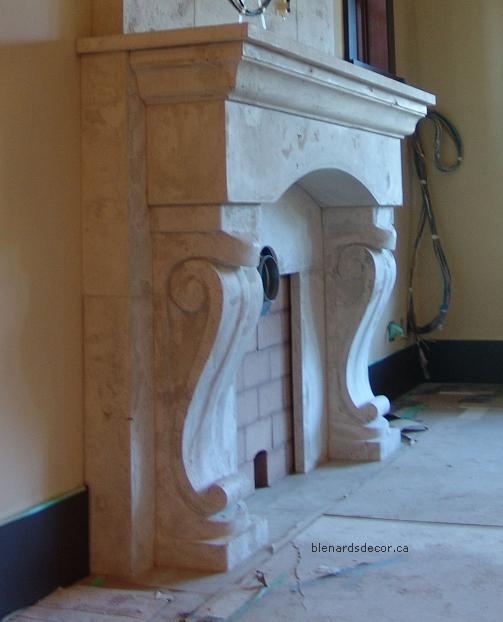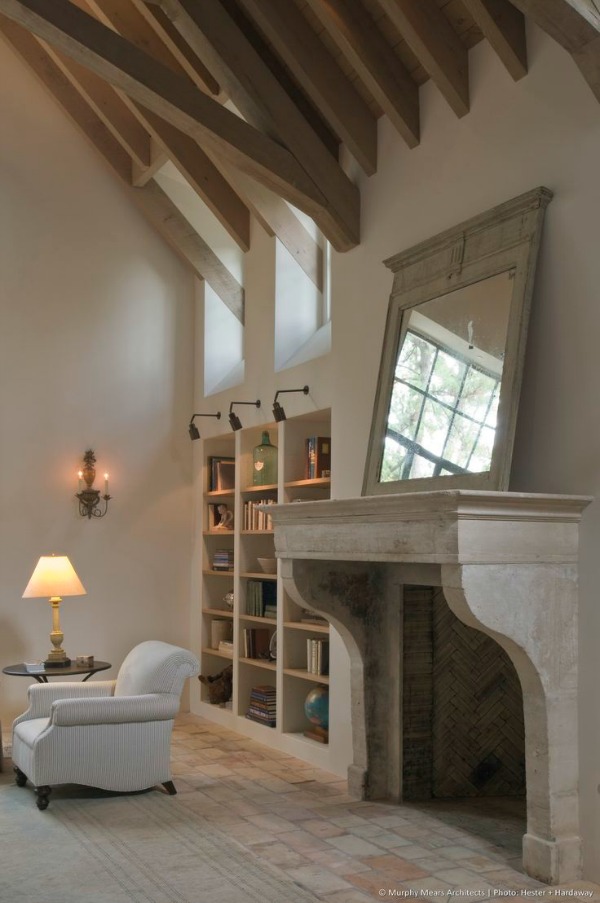 source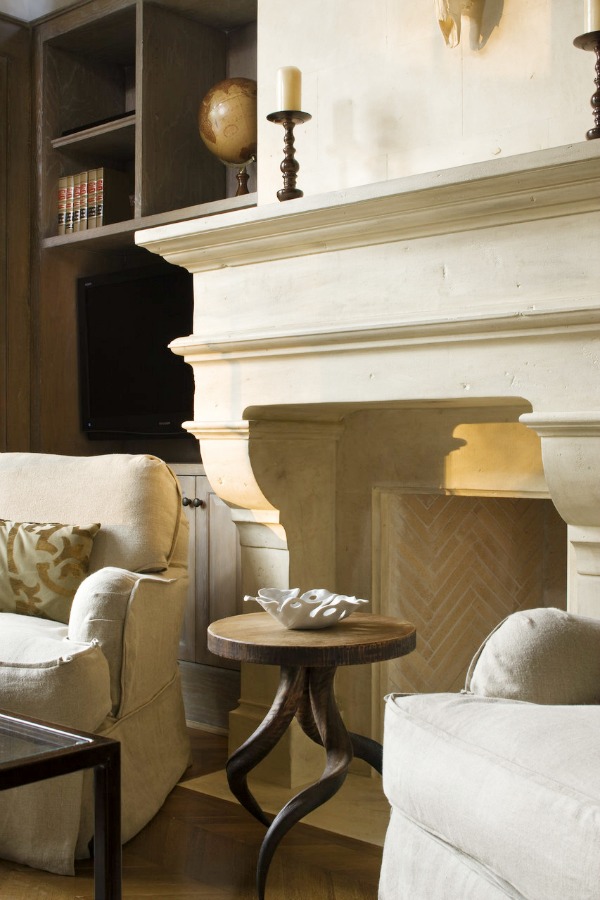 This is a similar fireplace that Foxcraft Stoneworks will be making for me.
It's being made from cast stone which will save on costs and will look fabulous in the small space.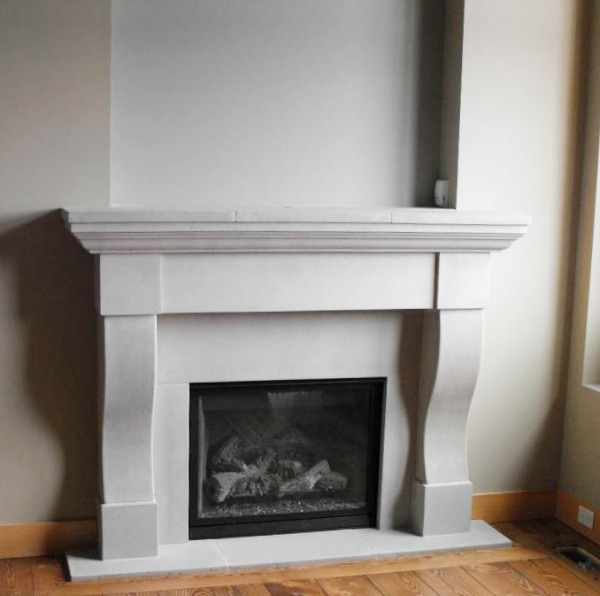 And this is an update on how it looks after it was just installed:
A little bit of Vintage French for the Sweet Little Bungalow!
UPDATE:  Here is the new fireplace all decorated up for fall. Just gorgeous!

Click the image below for all renovation posts: