I've been obsessed with mini light fixtures and I'm sharing sources today!
This post may contain affiliate links. If you purchase something from an affiliate link, I may get a small commission. No extra cost to you! Click here to read my disclosure policy.
I don't know what it is about mini light fixtures, but I'm obsessed with them.
Now don't get me wrong, I still love a large light fixture as well (hello dining room!) but there's just something that is so unique and special about the right light fixture in the right spot.
Clearly from my collection I love gold/brass fixtures but I also love black. I love a glass globe hanging long from a ceiling. And the wall sconce is another favorite of mine. I love them used in unusual spaces but still a thoughtful location (rather than just haphazardly anywhere, obviously).
This little gold wall sconce becomes super special tucked in against the cupboard in this gorgeous kitchen designed by Steve Cordony.
I love this European kitchen. That mini light fixture with a long cord has my heart! I feel it makes the space feel my vintage.
You can really play with symmetry when you have moulding and a bunch of mini light fixtures. And any kitchen designed by Jean Stoffer is a win in my books!
Keeping the light fixtures small in this grand kitchen, keeps the focus on the other gorgeous elements in the room like those beams and the black trim.
I love this kitchen, not only is it in my favorite color but those light fixtures!
LOVE these globe lights! Two above this island is perfection!
I love this black and white kitchen and the light fixtures blend in with the whole space seamlessly.
I love this small kitchen renovation and the mini light fixtures are a perfect match to the cabinet hardware.
What do you think? Do you love a mini light fixture as much as I do? You can shop affordable mini light fixtures below!
Shop Mini Light Fixtures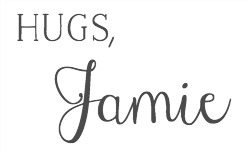 click in case you missed: