Large Pendant Light Fixtures
Looking for large pendant light fixtures to go above your dining table or kitchen island? Look no further than these 18 gorgeous ones. With real life examples as well!
I think, simultaneously, small light fixtures and large light fixtures are in style. Depending on which ones you prefer, large pendant light fixtures can make a huge impact in your space, especially over a kitchen island as is shown here in some real life examples from some of my favorite interior designers.
Large Pendant Light Fixtures Over Kitchen Islands
Pure Salt Interiors loves using large pendants lights over their kitchen islands. These ones that look like concrete are stunning. I found the exact pendant light, check it out below.
Modern Nest has these two beautifully designed kitchens with extra large pendants. The photo below shows two kitchen islands! What a dream!
Bria Hammel Interiors is the master of beautifully traditional design and these brass large pendants add just the right modern to the space.
Andrea West Design did an amazing job designing this kitchen. These large pendants with brass details are beyond beautiful.
House of Jade Interiors did a kitchen with two islands as well. The four large pendants are a dream!
Studio McGee filled the expansive space in this dream kitchen with two large hammered brass pendant light fixtures. Just stunning.
Here are 18 fabulous large pendant light fixtures that are 20 inches or more in diameter.
1.Conical drum pendant 24 inch | 2. Griffin woven 33 inch | 3. Marcella 20 inch
4. Butte cone aged 24 inch | 5. Suzanne Kasler Elliot 30 inch | 6. Rigdon 20 inch
7. Shaw 25 inch | 8. Sedona 28 inch | 9. Rochester 25 inch
10. Adrienne woven 40 inch | 11. Wellfleet 20 inch | 12. Cabo large woven 24 inch
13. Exposier 24 inch | 14. Rodan 24 inch | 15. Luca 36 inch
16. Allegra linen 26 inch | 17. Sommerton 24 inch | 18. Abaca 24 inch
Shop The Post:

What do you think of the large pendant light fixture? Don't they look great over a big kitchen island? Let me know in the comments below!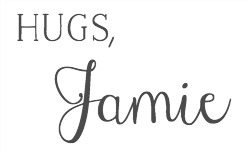 click in case you missed:
Affordable Mini Light Fixtures