I was super happy to renovate two of my kitchens in one year.
I know, I have two kitchens and both were renovated last year. But wait, let me explain before you hate me.
Okay, when we bought our current house, we moved from an 80-year-old house that I loved (I'm going to share photos of that old house with you next week!).
Then when we had our son, my husband wanted to move across town.
I said I would only move across town if the house we bought had a kitchen I loved. Emphasis on loved.
Well, it didn't. So it was a source of contention for me that I moved across town to a place I didn't want to move to AND I hated the kitchen.
Fast forward 5 years and I got the kitchen of my dreams.
Then my husband's dream came true. He has always wanted to have a rustic cabin in the woods.
That opportunity came about last year as well. Totally unexpected.
So….two new kitchens in one year.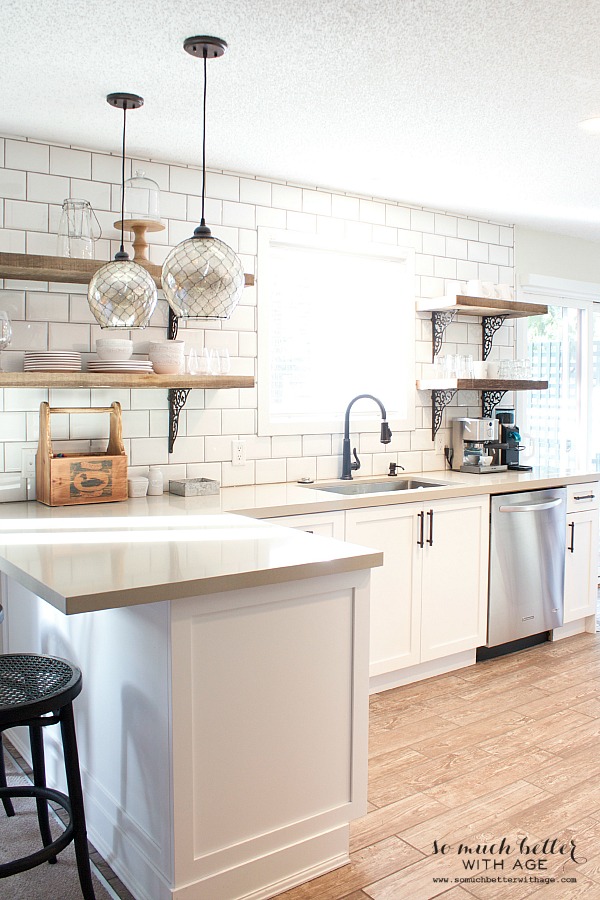 Don't hate.
I get a lot of comments and emails about my beautiful kitchens. Some readers think that the rustic shelves are in my house-house.
Nope, those are in the not-so-rustic cabin in the woods.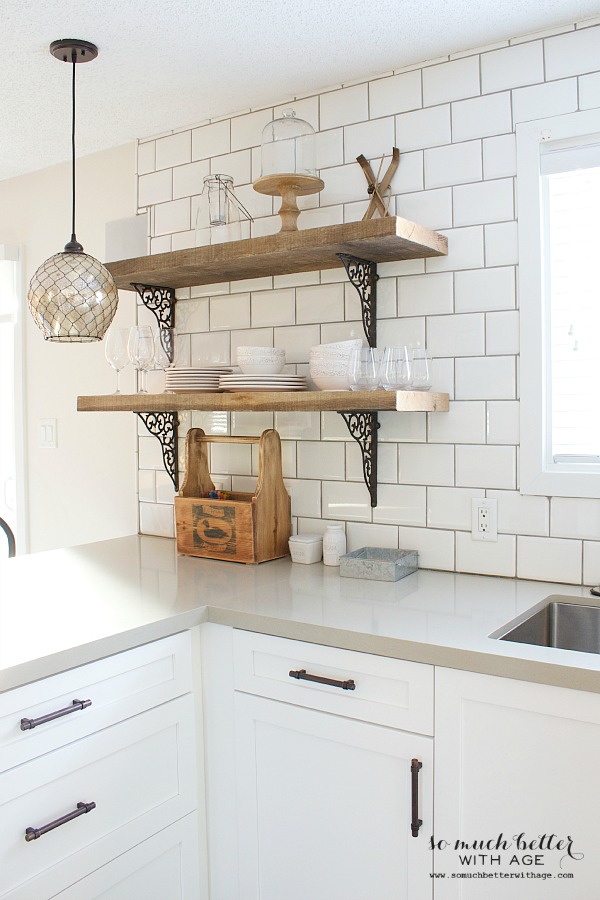 Wait? I thought you had a farmhouse sink? Did you change it to a square stainless?
Nope, that's in my house-house.
So let's set the record straight.
Farmhouse sink (house-house):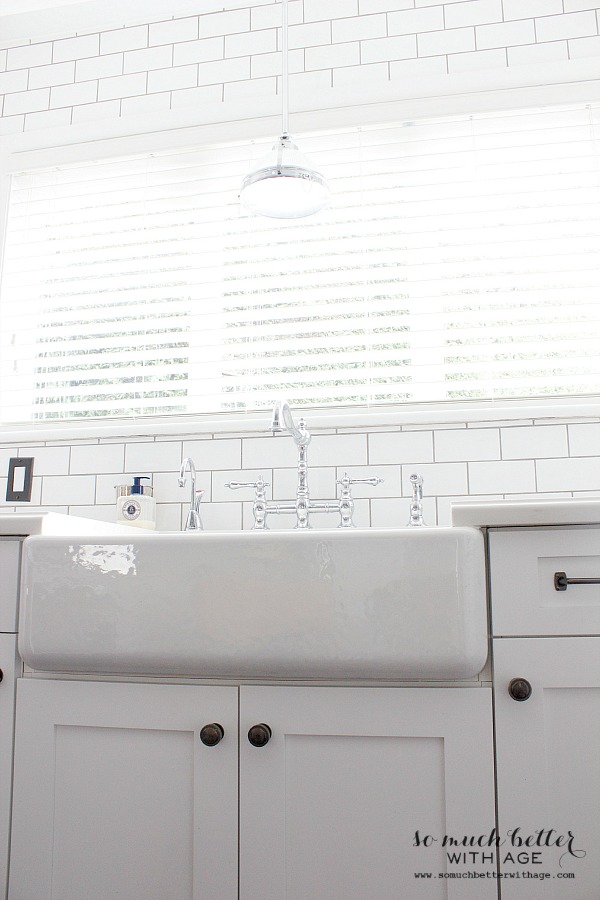 Square stainless (not-so-rustic cabin):
Yes, it's very confusing because both kitchens have counter to ceiling white subway tile.
Technically the tiles are different. The not-so-rustic cabin has bevelled subway tile.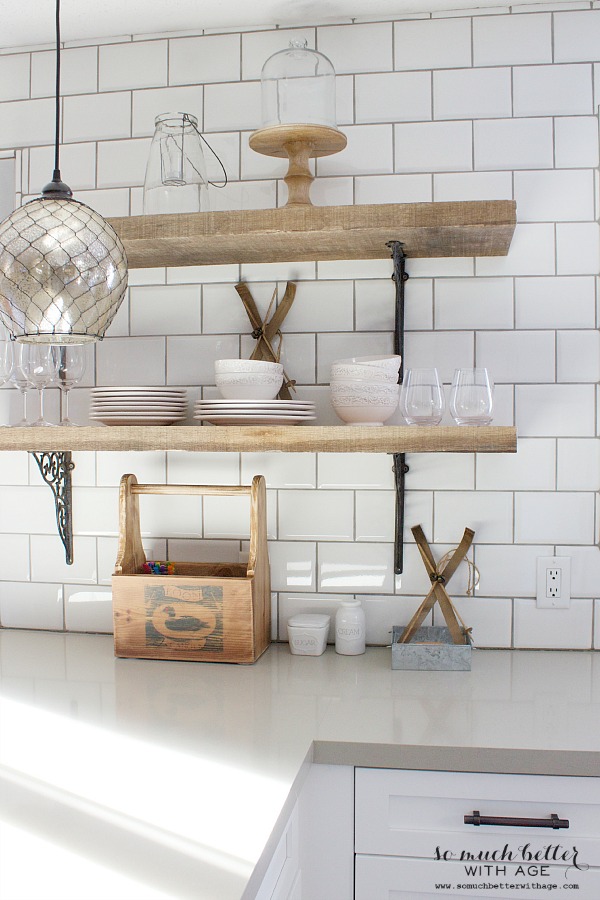 There are differences though:
My house-house has built-in appliances with floor to ceiling cupboards.
And the not-so-rustic cabin has rustic open shelving, clearly…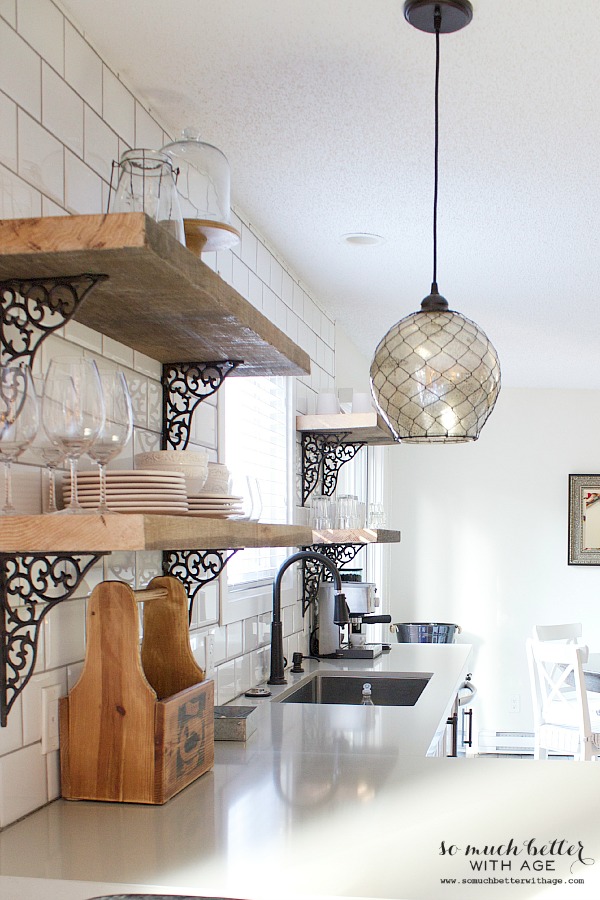 While the opposite side of the kitchen holds the appliances with some upper cabinets.
Both kitchens do not have an island but both have a peninsula.
Both have little eating areas with gorgeous chandeliers.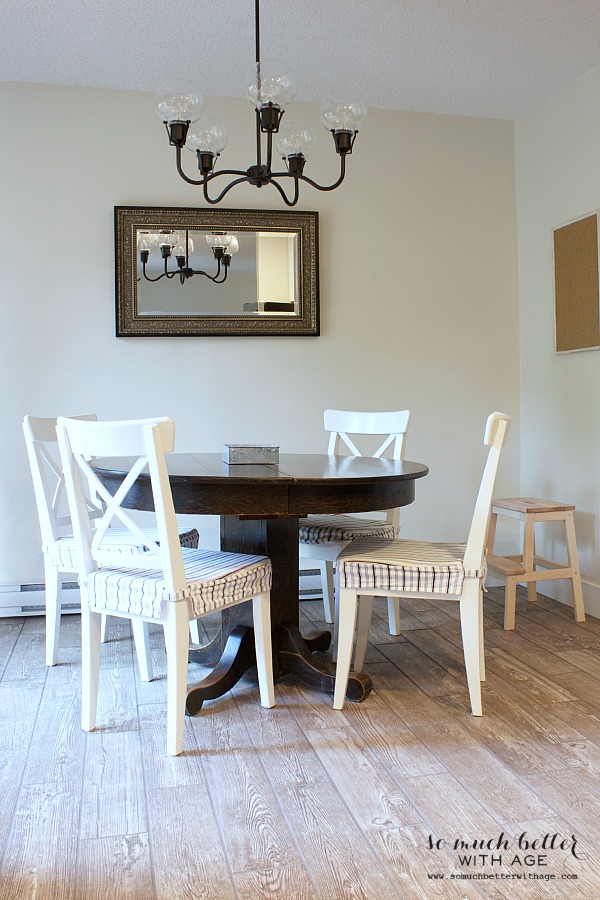 So hopefully this makes it less confusing for you and please do not hate me too much.
I came up with the design on both kitchens and all the details with awesome help from my friend Dan at DSP Kitchens.
He is cabinet maker extraordinaire.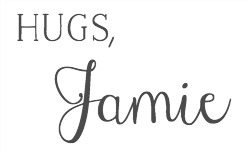 To see more of my house-house kitchen, click here.
To see more of the not-so-rustic cabin, click here: