Shopping in the little town of Riberac, France was the best place to buy artisan, handmade products.
It's only been two years and I still haven't posted all my France posts from when I went to Heather Bullard's Academy. For someone who loves all things French, you think I would have posted all of these photos immediately but I took sooooo many photos that it's overwhelming to sort through them all. It's like organizing baby photos, so amazing yet so daunting to go through.
Riberac is a small little town in the Dordogne area of France close to where our chateau was that held an amazing weekly market. Unlike the brocante we visited, this market was full of artisans selling new products. This is the place where I picked up a bunch of French baskets, big and small.
I also bought a lot of these handmade soaps in the most beautiful scents like rosemary, mint, lavender and thyme.
This is Heather's favorite pottery artisan and I brought back one of these big white bowls that I keep on my kitchen island with fresh fruit and a few little trinket bowls and cups.
The French cherish their leisure time and everywhere you looked there was a cafe full of people enjoying themselves.
After we shopped, we walked over to a quaint restaurant for wine and lunch.
The restaurant was perched up on a hill and it seemed like it was once a chateau as there were small rooms inside with round tables in each room. For our group of women, we had our own room at the top.
I was obsessed with the French buildings and couldn't help but snap photos everywhere I went. This is was what the interior walls looked like, heaven!
After our day in Riberac, our country side drive back to the chateau passed us by these beautiful creamy-white French cows where we stopped and grabbed our cameras.
I think we all said, even French cows are beautiful!
I've been to France three times in my life, not nearly enough in my opinion, and this was by far the most amazing experience that I will never forget.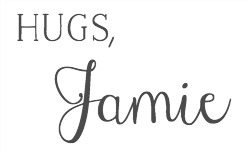 Click to see more of my France trip!
SaveSave
SaveSave
SaveSave
SaveSave
SaveSave
SaveSave
SaveSave
SaveSave
SaveSave
SaveSave