How I transformed my kids bathroom into a simple clean white space with French vintage details.
I'm sharing with you another room of my house today!
This one might surprise you.  It's a bathroom that is actually quite modern.
I kept things clean and simple in this bathroom for the kids, for ease of cleaning, and just an overall simple aesthetic.
This house is very boxy and small so I kept my finishes simple and clean.
The details with my house are French and vintage, of course, but I felt like the kids needed their own fun space as this room was all theirs.
Let me give you the complete tour.
The bathroom was very typical of a 1989 built house.  Nothing special here.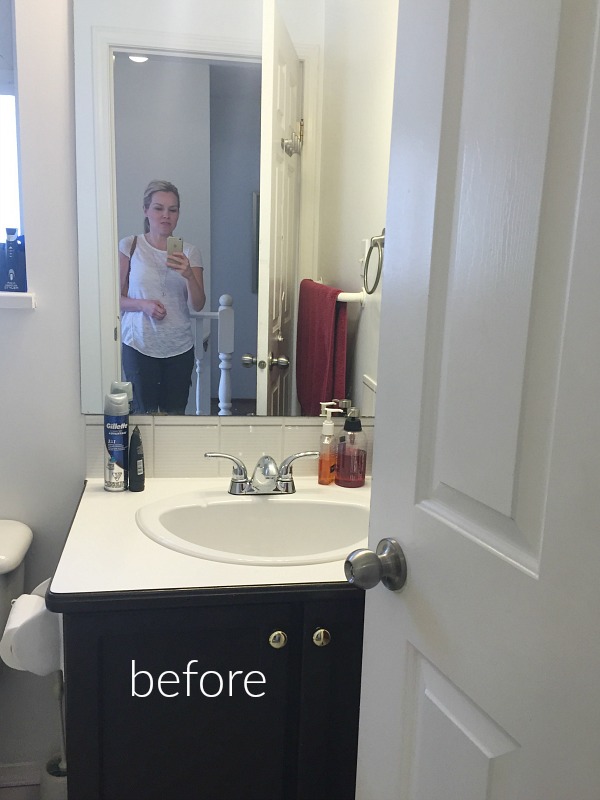 Typical tub and tile.
As you can see the room was gutted.  Everything was replaced even all the trim around the windows too.
You can't see it very well in these photos but I will share with you soon the trim that was used throughout the house.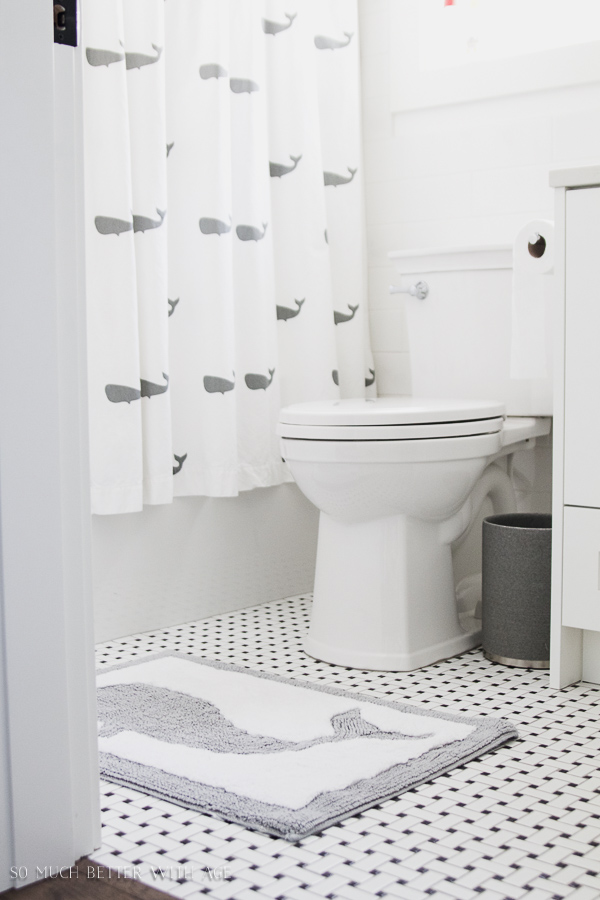 The whale theme is a cute touch that is fun for the kids but not too crazy for mom.
My daughter wanted pink so we added some pink towels.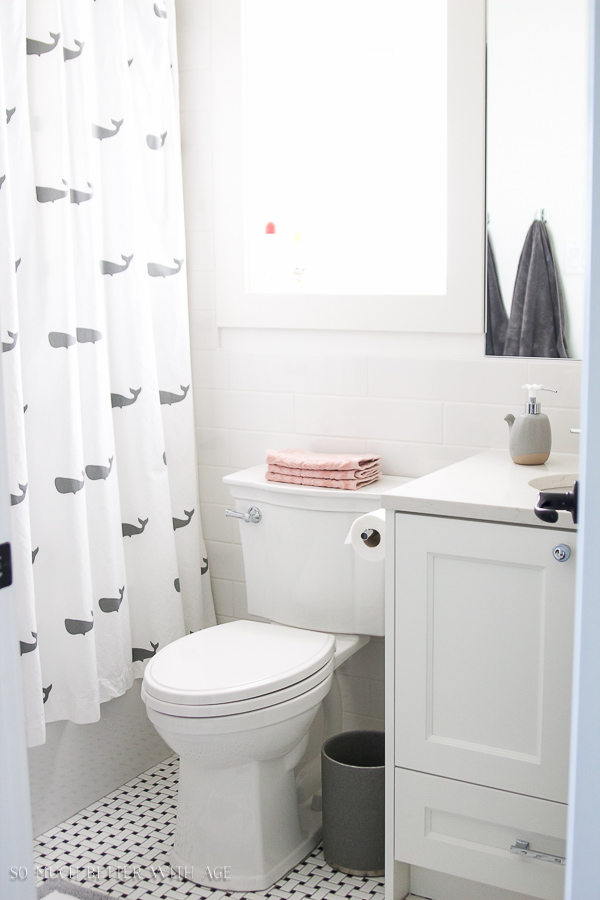 I love this custom built vanity.  I almost made that bottom drawer a step for the kids but the door has to be closed to open the drawer so I figured that would pose a problem.
I also needed more storage so a regular drawer it is!
The same quartz in my kitchen is also used in the bathrooms.  The faucet and hardware are all from Delta Canada, their Trinsic line.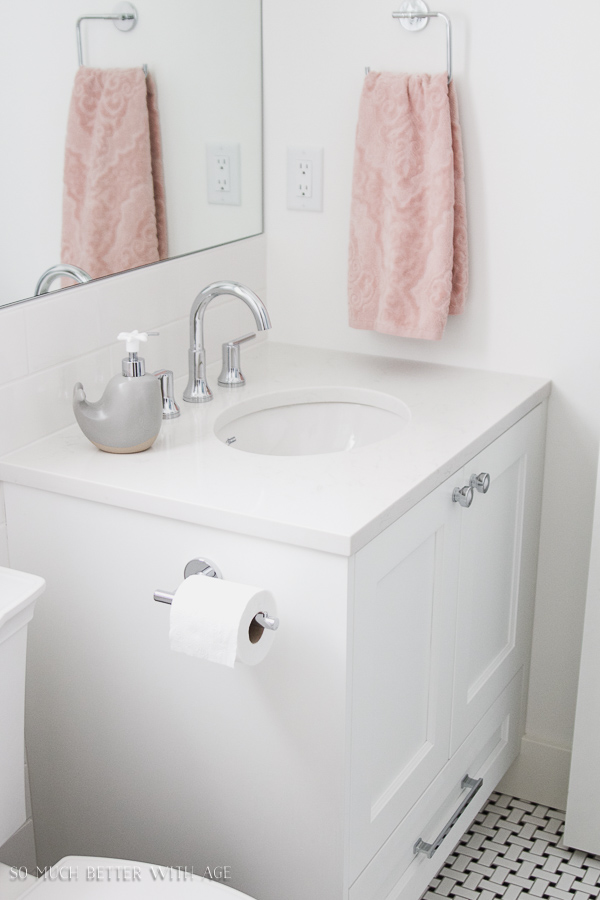 I picked this beautiful basketweave tile.  Adds a small vintage element to the room.
I love this shower head as the middle pops out for easy an easy spray down of the tub after bath time.
The best part is the kids really love it and with this clean and simple design I want to keep it clean.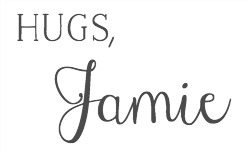 Disclosure:  Thank you Delta Canada for the bathroom fixtures.  All opinions expressed are 100% my own. 
Check out previous bathroom tours: