Texture adds so much to a room. Let me show you have adding it will complete the look of a room.
This post contains affiliate links for your shopping convenience. Click to read my full disclosure policy.
Today is our second Simply Home Series post that happens every third Thursday of the month. Be sure to visit my friends below with their articles on decorating with texture.
what is texture?
Texture refers to anything that we can touch or sensory feel with seeing. Texture in a design is like the stroke of an artist's paintbrush on a piece of artwork. Texture adds dimension to a space. The surface of a texture can be described as shiny, rough, hard, soft, bumpy, gloss, matte, silky, woven.
Anything in design can be referred to as having a texture but what do we mean when we say we want to add texture to a room?
Tactile textures are textures that invite you in to touch them. Blankets, pillows, baskets have an obvious texture that make us want to reach out and feel them.
Texture will add interest and warmth to a room when it is monochromatic.
Before & after photos of texture
Take for instance my kitchen renovation. It's an all-white kitchen that could look boring if texture wasn't added.
This is what it looks like without texture.
And this is what the space looks like after adding some wooden boards, pottery, flowers and a linen tea towel.
Doesn't texture make a world of difference?
You can see in the photos below how what a difference it makes by adding just two elements of texture in this otherwise whitewashed part of the kitchen.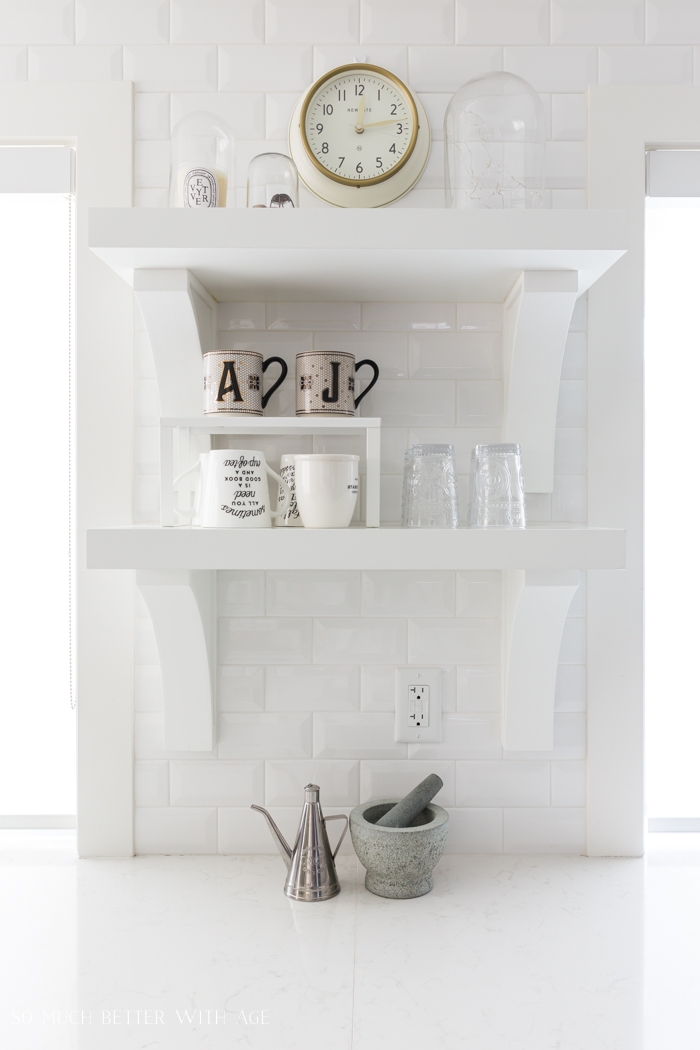 Let's take a look at my dining room.
There is a lot of wood in my dining so you could say there is a lot of texture and you wouldn't be wrong! But we can make it better.
I removed the kids' craft projects from the top of the cabinet and brought in an artificial olive tree, a linen table runner and fresh flowers.
What a difference three items make, right? By adding different textures than the same wood on the floors, table, chairs and cabinet, it now looks a little more warm and inviting.
more about texture
Texture can be found in so many places. Swapping out my side table for some baskets by this chair was a refreshing change. And because everything in this space is monochromatic, a green plant in the corner brings in some color.
Because there is a lot of texture in this one corner, you don't even need a plant. But you can never go wrong with plants, right? (As long as I don't kill them!)
Texture allows you to play around with different styles. This modern marble coffee table doesn't feel cold with the grey couch because it's on a nubbly rug and next to the slipcovered couch.
If the couch was leather and the floor concrete without a rug, the space would feel completely different. Not bad, just different. Texture adds a lot of different dimensions and character to a space and is so crucial to interior design.
By adding texture to a room, it completely transforms or completes the look of the room. Without texture, the room is not quite done.
I hope this article opened your eyes to texture and will help you know how to add texture to your home.
Now be sure to see how my friends have added texture to their space.
Shop My Post

Make sure to pin it for later!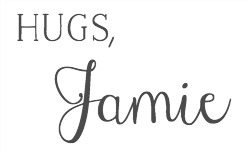 click in case you missed:
Honest Review of Pottery Barn Slipcovers
Simply White by Benjamin Moore in 12 Different Homes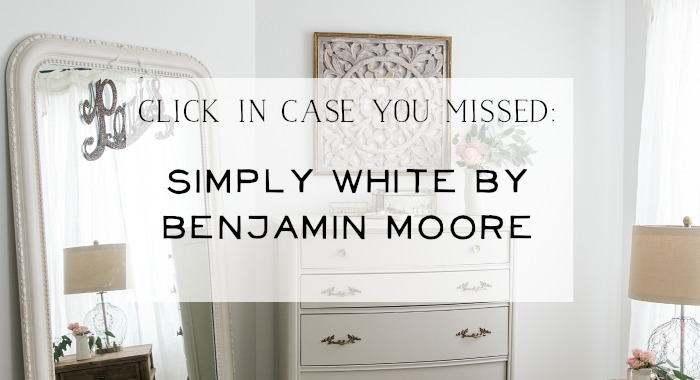 Old World Textures to Look for when Antique Shopping by TIDBITS
5 Essential Textures Every Room Needs by Maison de Cinq
European Farmhouse Decorating by Seeking Lavender Lane
3 Decor Textures I love in Every Room by Shades of Blue
How to Add Texture to Complete a Room by So Much Better with Age