Today I'm sharing 14 French beautiful wood and upholstered beds that are similar to mine.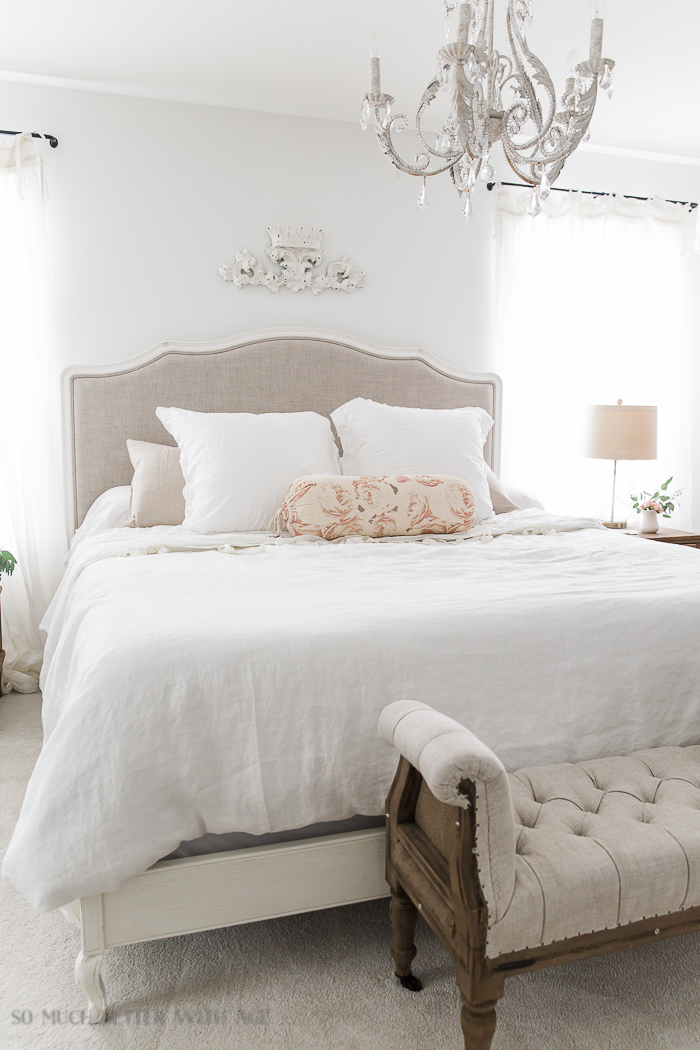 I get so many questions about where I got my upholstered bed. I bought it just before I moved in this house over two years ago at Restoration Hardware online and unfortunately they no longer carry it. Isn't that always the case? If I have an item that's vintage, I don't have a source for you and then when I buy something new, they stop selling it. Very frustrating but today I'm sharing 14 French wooden and upholstered beds and that are very similar to the bed frame I have.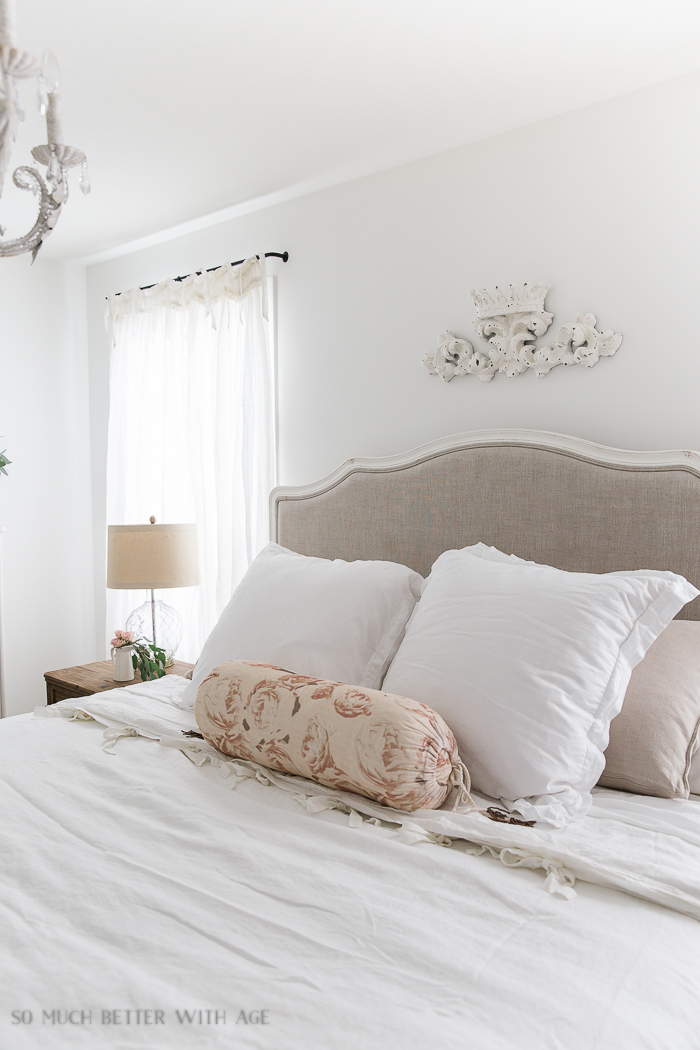 The Details
My French bed has curved feet which made me fall in love with it in the first place and that was hard to find in other beds but I did find some! My bed frame has white distressed wood and a soft linen upholstered headboard. I do not have a footboard to my bed as it's nice to be able to sit on the end of it and have the duvet hang over the end of the bed. The ones I found had either no footboard or a short footboard.
So these are the features that I kept in my mind while searching for beds that were similar to mine:
Wooden bed
Upholstered linen headboard
Feet
Little or no footboard
Let's check out the 14 French wood and upholstered beds I found!
This post contains affiliate links for your shopping convenience. Click to read my full disclosure policy.
Adalie French Country Wood Carved Upholstered Bed
Elwyn French Rustic Beige Linen Gilded Arch Bed
Amelie French Country Distressed Wood Upholstered Bed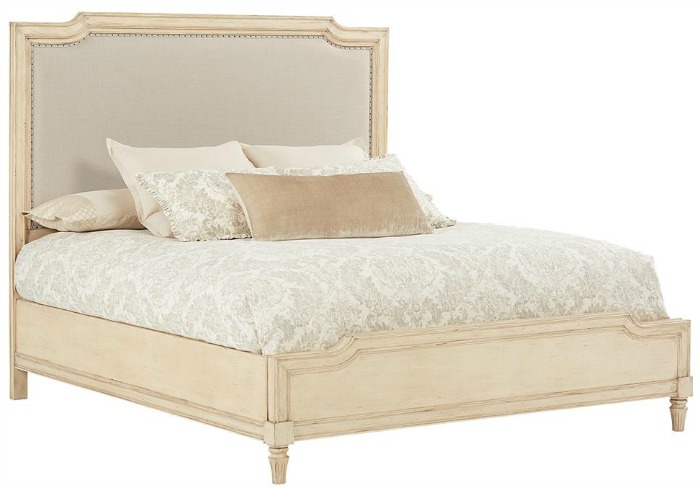 Michaela French Country White Button Tufted Upholstery Bed
Antique Linen Bed Cassia Dove Velvet Bed
Moira French Country Upholstered Shelter Bed
Yvonne French Scalloped Top Upholstered Bed
There's also an option of this same bed without a footboard at this store.
Sophia Bed in Antique White
I hope this helps with your search for a French wooden and upholstered bed!
Make sure to pin it for later!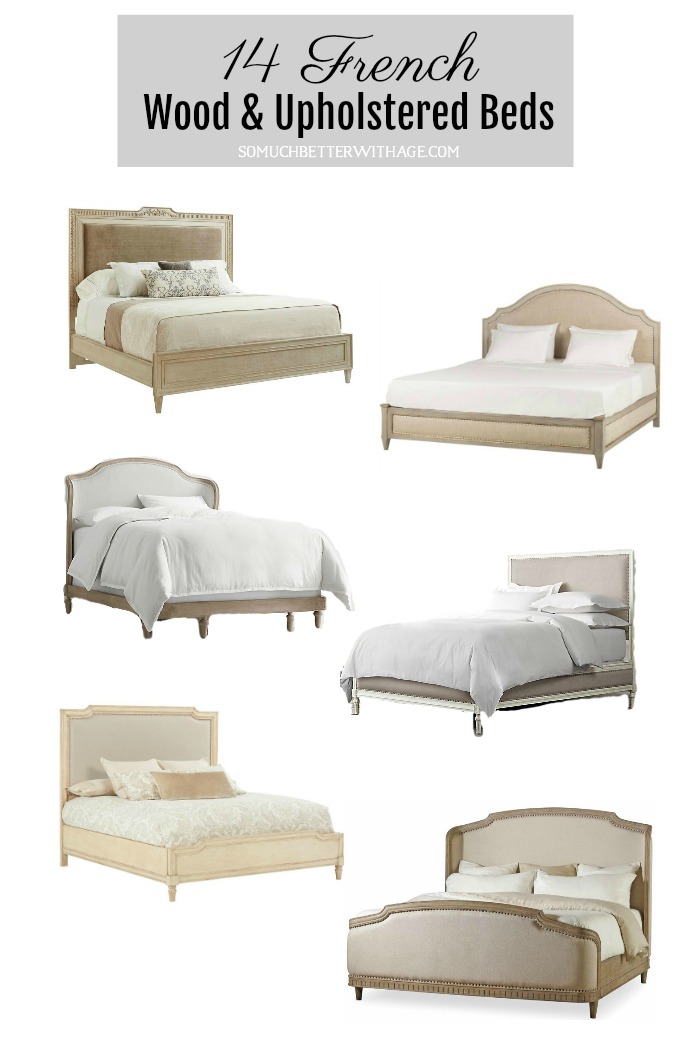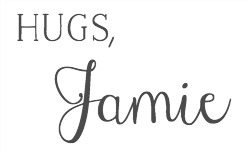 Click in Case You Missed:
The Most Gorgeous French Chandeliers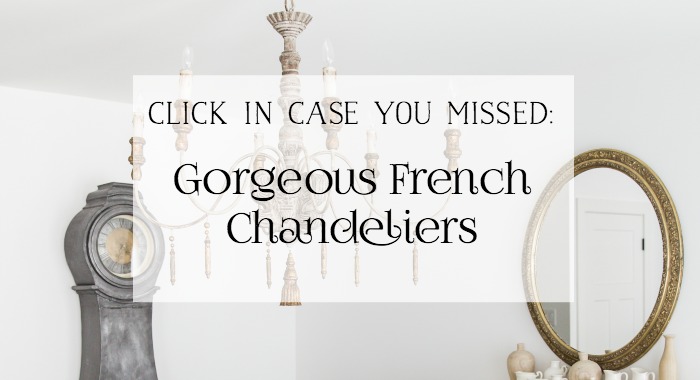 SaveSave
SaveSave
SaveSaveSaveSaveSaveSaveSaveSaveSaveSaveSaveSaveSaveSaveSaveSaveSaveSave
SaveSave
SaveSave
SaveSave
SaveSave
SaveSave
SaveSave
SaveSave
SaveSave
SaveSave