Dining Room Table Makeover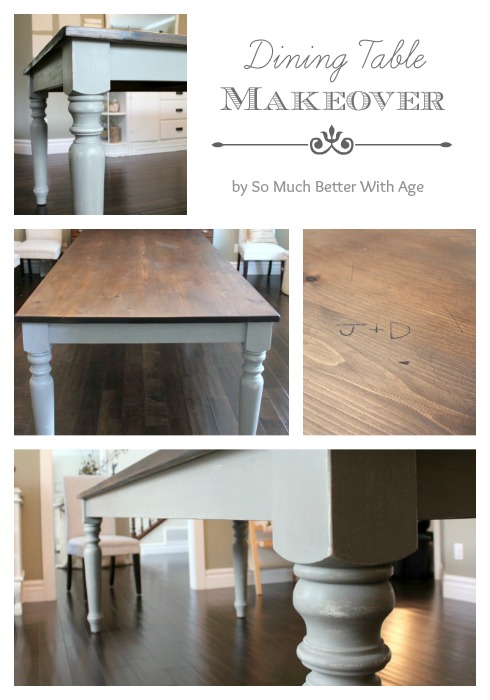 Welcome to my dining room table! I posted last week about how my dining room has goals, big ones!
I had this table made for me when we first moved into this house. I wanted a rustic look so I decided on only a wax sealant and no poly sealant.
This is what it looks like after four years.
Disclosure: This post may contain affiliate links. Please read my disclosure policy.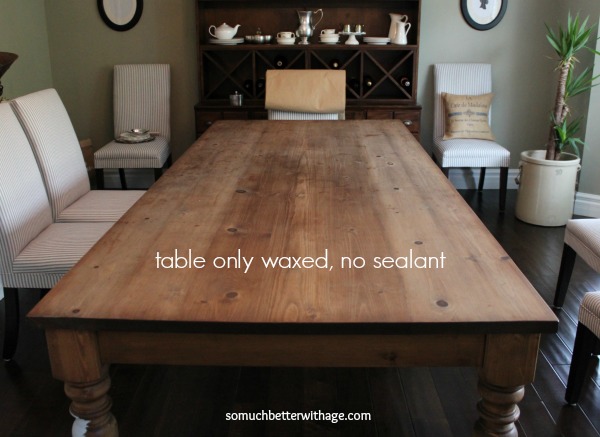 See those grease marks? Gross! Regular spray and washing will not get them out.
So I brought it out to the garage one day and started to sand the top down.
It looked amazing once it was all done and the garage smelled great…nothing like the smell of fresh sawdust!
Before I started to stain it, I treated the entire tabletop with Minwax Pre-Conditioner. Especially since this table is pine and pine is a bit more difficult to stain evenly.
Minwax 61500 Pre Stain Wood Conditioner, 1 Quart
I kinda wanted it to match my printer's cabinet from Pottery Barn. I know you shouldn't be matchy-matchy with your furniture but I wanted to go darker on the top and then paint the legs grey. So I mixed up Special Walnut and Dark Walnut from Minwax to try to match the PB Tuscan Chestnut stain.
So I mixed up the stain and this is the result!
Minwax 70012 1 Quart Wood Finish Interior Wood Stain, Dark Walnut
Minwax 70006 1 Quart Wood Finish Interior Wood Stain, Special Walnut
I stained two coats then added two coats of Wipe-On Poly from Minwax too. This stuff is amazing! Such a great clear coat.
Minwax 60910 Wipe-On Poly Polyurethane Finish Clear Satin, Quart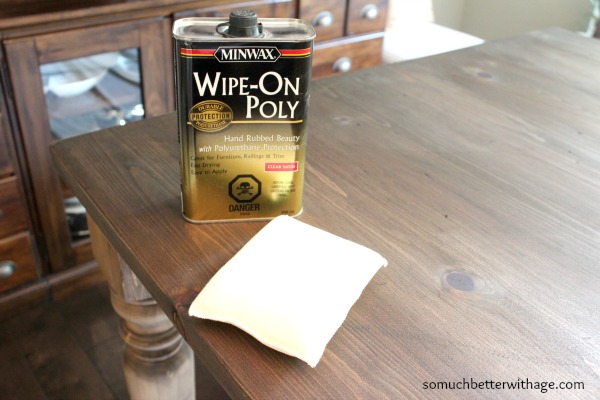 Then I got to work on painting the legs. Does anyone else drink tea while they paint??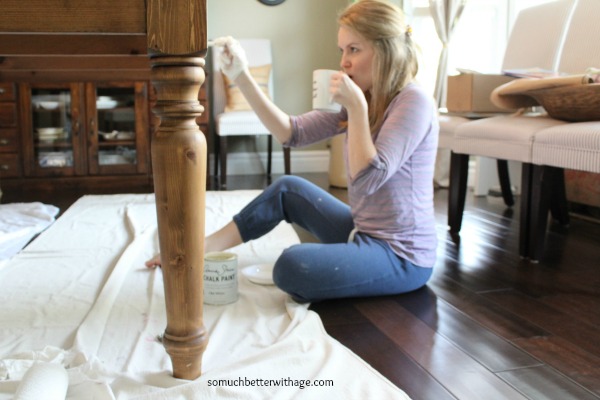 I painted the legs with Annie Sloan Chalk Paint – two coats of Old White then two coats of French Linen.

I distressed the legs a bit then buffed on Clear Wax.
I love the way it turned out!
I think it's a great match to my cabinet but the grey legs break up all the dark. I'd like to get a bamboo rug under the table to really lighten up the space.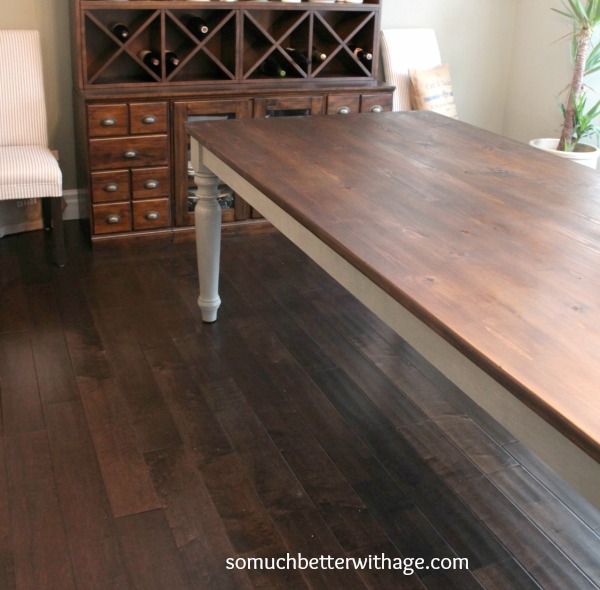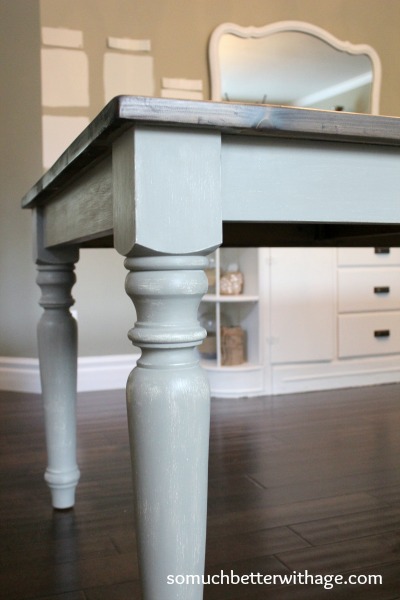 I even add a few knicks and dings to match the cabinet as well.
Be sure to check out more of my dining room posts:
Industrial Vintage Dining Room
Farmhouse Christmas Dining Room