I have an old cabinet that I refreshed with a little interior paint.
My dining room is done!
 It's only been forever. I never think that you should rush decorating especially when you love vintage and junk or antique items, those take time to find.
Next week I'll be giving you the dining room source guide and a run down of all the items done off the list.
Today, I'm showing you my final project, a cabinet refresh. I painted the interior of this cabinet and it looks amazing!
First, remember when I did this post and asked my lovely readers if I should paint the interior of this cabinet like the one at Ballard Designs?
Well, so many said to go for it (woohoo! you brave people, you!) and many came up with some fantastic alternatives.
I decided in the end to be brave and to just go for it.
So here is the before cabinet with the inner shelves gone.
This Pottery Barn cabinet* is modular so you can order different pieces for it and build it how you want.
I took the wine boxes out and got them ready to paint. I just painted the interior of the boxes and large interior space of the cabinet.
There were a bunch of holes on either side and middle of the cabinet. It bothered me (because I'm anal like that) as I never used the shelves that it came with.
So I added some putty to the holes so you can no longer see them.
Allow them to dry and start painting.
I decided to use Annie Sloan Chalk Paint because I was lazy and didn't care to sand or prime.
But once I painted it white (Pure White) I didn't like it. It looked a bit too stark.
(the photo shows wet paint)
So I painted over it with a combination of Paris Grey and French Linen. I couldn't decide which grey to use so I combined half of both.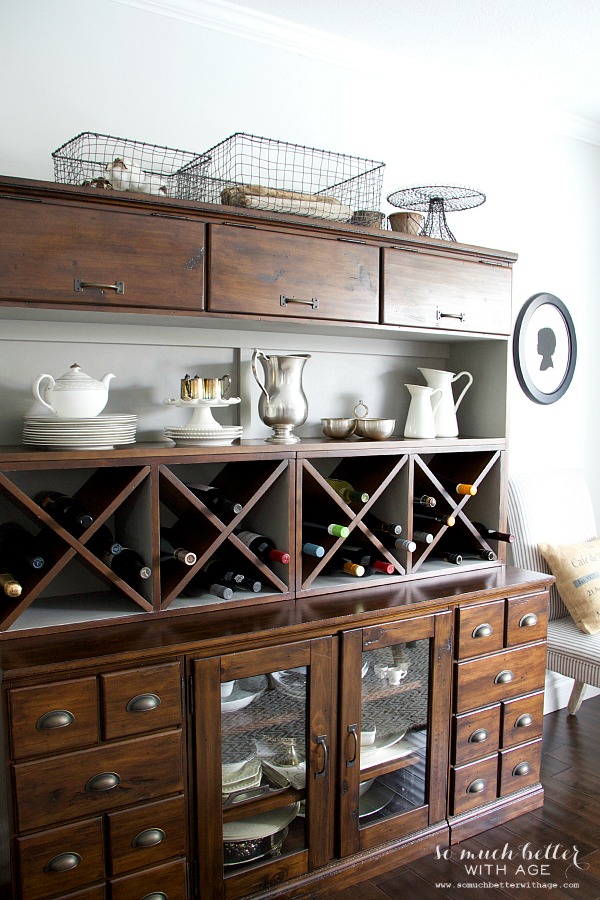 Okay, now I'm happy.
The cabinet is nearly the same color wood as the floors so it just seemed too dark together.
Now my china just pops.
Be sure to come back next week to see my entire dining room source guide.
You might like: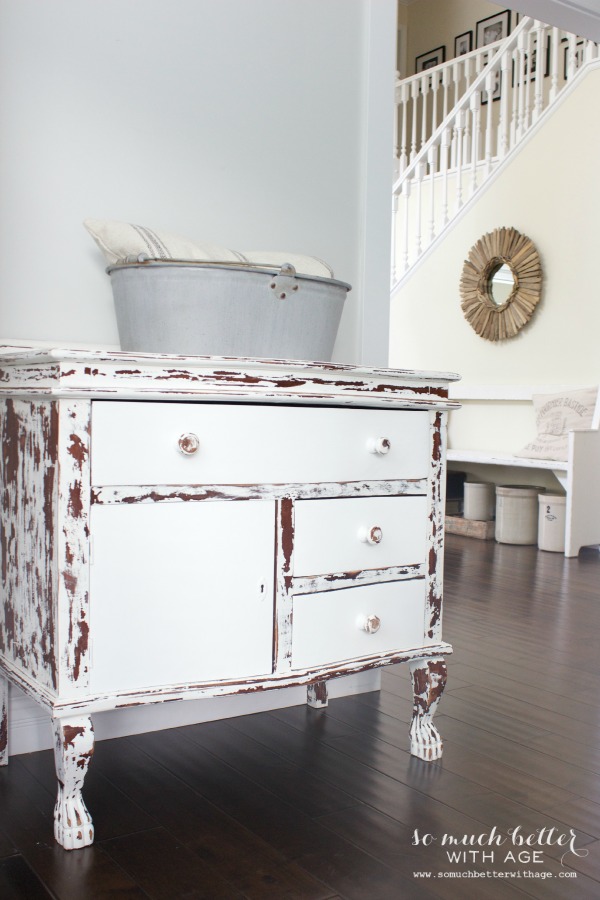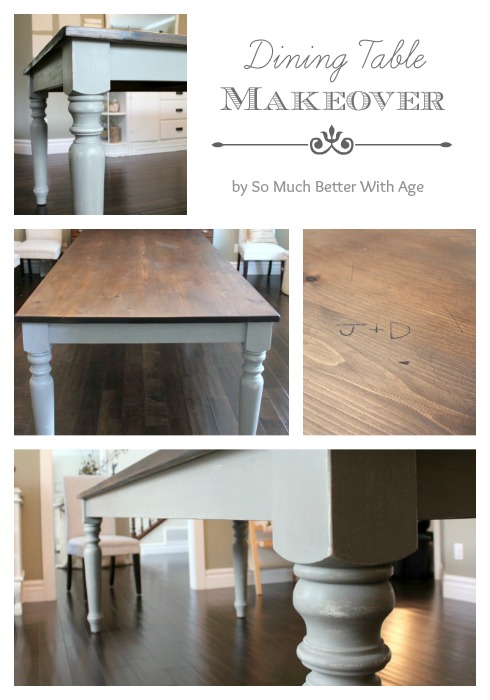 See All The Dining Room Posts:
[catablog_gallery id="9875″ template= "gallery"]