Finding your tribe is the key component to your online business. Read to find out why!
This past weekend I went to Nashville with my best blogger friends. We live all over the country and planned this trip about 6 months before and had been talking about it for years. We all started blogging around the same time and we loved seeing each other at conferences but we found that the best chats were the ones that were in between the classes. That doesn't mean that we didn't learn from the classes (trust me, we loved everything from those classes in the beginning!) but after so many years, you start to build a good relationship with your friends and talk about everything from how to balance your business with family life to what kind of pivots you'd like to make and can't wait to chat with them when you see them once a year.
I started my blog in 2010 but didn't really get serious about it until 2012/2013. What I have learned is that you can have all the knowledge in the world about your business but the key business component is a tribe. I didn't really get it at the time but it has made a tremendous help in my business.
Today I'm sharing the things I've learned by being in a tribe and how you can find your own tribe.
Things I've Learned Being in a Tribe
1. Support
Blogging can be a very lonely world sometimes. I love that I can stay at home for my business and can be flexible if I need to pick the kids up early. I don't have to ask a boss because I am the boss! It's awesome!! But at the same time, all I have to compare what I am doing to what other bloggers are doing is by looking at their blogs. Until I talk to them, it's all a guessing game. When you talk to other bloggers, you quickly find out that they are going through similar struggles as you and even though it may look like they have it all under control, none of us do. Just knowing that we experience the same feelings and have the same concerns comes as a big relief. I can't tell you how many times I've felt like packing it all in but leaning on my tribe for support has been so helpful. They feel the same way sometimes and encourage you to keep going.
2. Friendship
It's easy to see how supporting one another can quickly turn into an easy friendship. Not only do we support one another but we truly like one another and love spending time together. It's just so easy to 'get' someone that has the same job as you and blogging is a weird job. You don't have to explain why you took 978 photos of the kitchen that day and ran out of time and have to do it all over again. A regular friend might not understand what it is you actually do so it's great to have friends that you can talk to about blogging life. It truly keeps me sane!
3. Share Business Knowledge
With all the courses and articles on the web these days, it can be difficult to determine which knowledge is actually helpful and what is just a waste of time (and a waste of money!). We share the knowledge of what we find is working for us in our business. We all have slightly different blogs but it's helpful to know what is working and what is not. The blogging world is constantly changing so most of the time it's a guessing game. We can trust each other with the knowledge we give and when we ask our tribe for advice.
4. Fun
When we get together, we make sure to have a little fun! Blogging can be all-consuming. Because there are no fixed hours, we all tend to work too much. This weekend we worked together for two days straight but made sure that we went out for dinner. Our Nashville trip coincided with the NFL Draft so to get to the restaurant that we reserved a couple of months earlier, we had to walk through the crowd. After dinner, we got to listen to the free concert (we saw Dierks Bentley perform) and have a bit of fun before getting up at 4 am for my early flight. We also make time to laugh at ourselves as nothing can ever get too serious, right?  Sharing funny stories in our Facebook group always brighten our days.
How to Find Your Tribe
So maybe you are a blogger or an Instagrammer or have an online business that keeps you at home and away from people. How do you find your tribe?
1. Go to a Conference in Your Niche
The biggest helpful tip I can offer is to go to a conference in your niche. I went to Haven in its second year and I had been blogging for two years as well. I live in Vancouver Canada and Haven is in Atlanta, Georgia. So it was a big decision that first trip but SO WORTH the time and expense. I had made a few friends when I first started blogging but to meet them in person was everything!
The people you click with are the best ones to form your tribe. Ask them if you have a tribe of their own and if they'd like to join you. Two people is all you need to start and you can add more people as you go. Our tribe has 12 bloggers and it works for us but I wouldn't go any higher. Smaller is usually better.
2. Blogs/Instagram/Facebook Groups
If going to a conference is either too far away from you or one doesn't exist in your niche, find similar people and reach out to them. If they have blogs, comment on their posts, share their content and email them! You can do the same on Instagram. Sharing is caring!! You can also join Facebook groups in your niche. Go to the Groups section on Facebook and use the search bar to search for similar
3. Find Others in Your Same Season
When you're just starting out, it's good to find people that share the same questions and concerns as you so can figure them out together and share your information. When you're invested in your season of your blog or business, you can talk about it allll the time (trust me on that one!). It can be difficult and time consuming for someone who has been blogging for years to spend time explaining how to start a blog to someone who is just starting out. There is a LOT of information out there and when you find your tribe, you can help each other. So look for people that have roughly the same amount of followers or are just starting out like you.
4. Nurture Your Tribe
A tribe is just like any relationship, it needs to be nurtured. Don't expect to find a tribe to help you out but you don't offer any help in return. A tribe is a trusted business/friend relationship and should be nurtured as such. Make sure you find people that you click with, trust and feel generally good about. It might take some time before you find a tribe that works for you. Skype/FaceTime/text each other and start your own private Facebook group to help share each other's content and support one another.
Standing/back row left to right: Chelsea | April | Jenna | Chelsea | Laura | Krista | me
Front row: Rachel | Abby | Lauren | Nina | Sarah
I hope this has helped you with finding your tribe! Let me know in the comments below if a blog post about how to start a blog is helpful.
Make sure to pin it for later!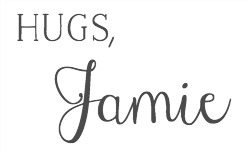 Click In Case You Missed: