How to Plant Herbs in Metal Containers
I've taken everyday metal containers and turned them into a potted herb garden.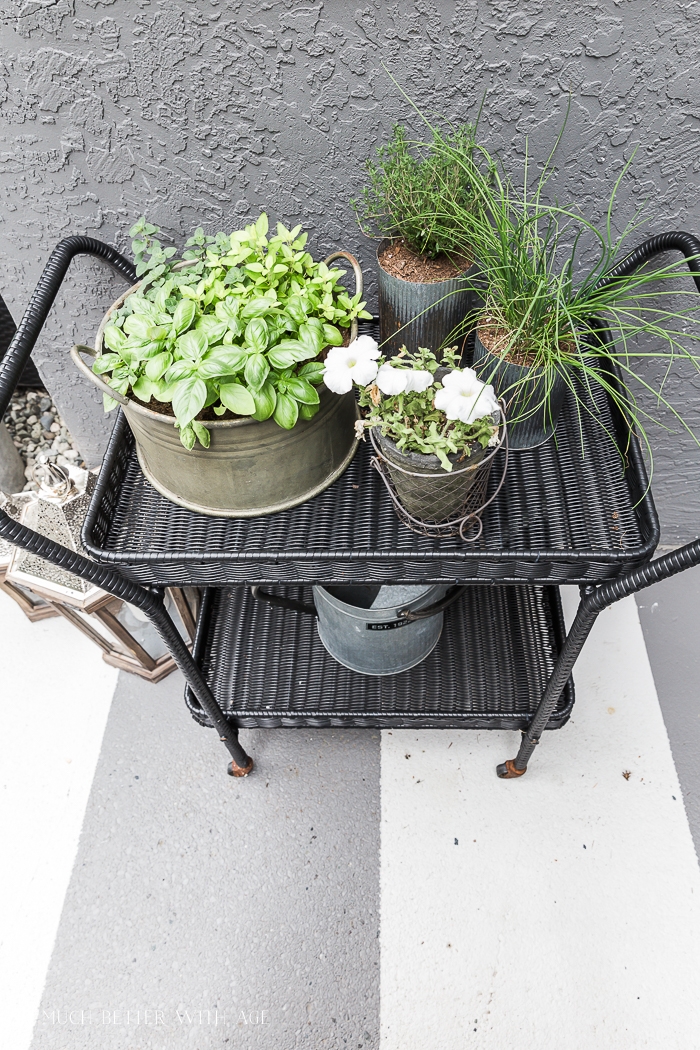 We love having fresh herbs in the summer and last year I planted a herb garden in some metal containers that I had around the house. I love using unique vessels for my floral arrangements and herb garden. The herbs did okay but not having proper drainage was a problem as the soil stayed too wet.
Disclosure: This post may contain affiliate links. Please read my disclosure policy.
This year I decided that some drainage was needed, so I had Aaron drill one hole in the bottom of each metal container and got to planting my garden of fresh herbs.
He used a drill bit for metal and wood.
It wasn't necessary but I added a layer of rocks to the bottom of the larger metal container then soil and added the herbs. I used a regular container potting soil like this one and not garden soil.
I planted two oregano plants together (Greek oregano and golden oregano. Chives on their own and thyme on its own.
(I've always said I have a black thumb but I've been learning more and my friend Ann from On Sutton Place is a great resource for gardening tips!)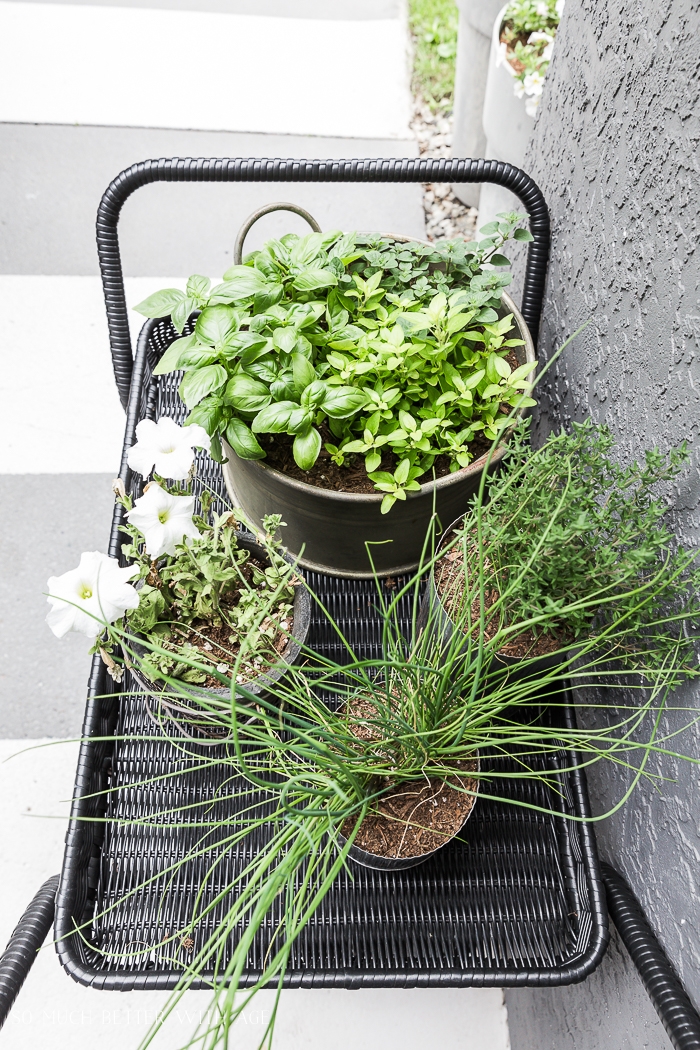 I love our little fresh herb garden on the outdoor bar cart as it can easily be rolled out when it rains to catch some water as it's covered a bit by the side of the house. It's convenient to grab a few fresh herbs from the kitchen.
You can find metal containers here:

Make sure to pin it for later!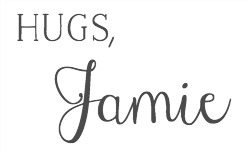 Click in Case You Missed:
Bug Repellent Outdoor Centrepiece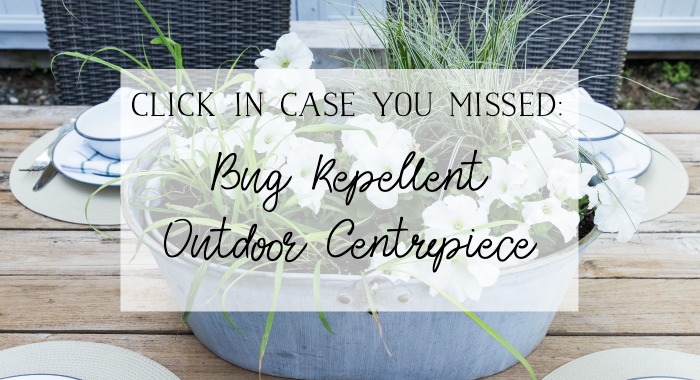 The Best Tip for Filling Large Outdoor Planters