This post shows you how to easily remove old stain from an old fence and apply a new solid stain.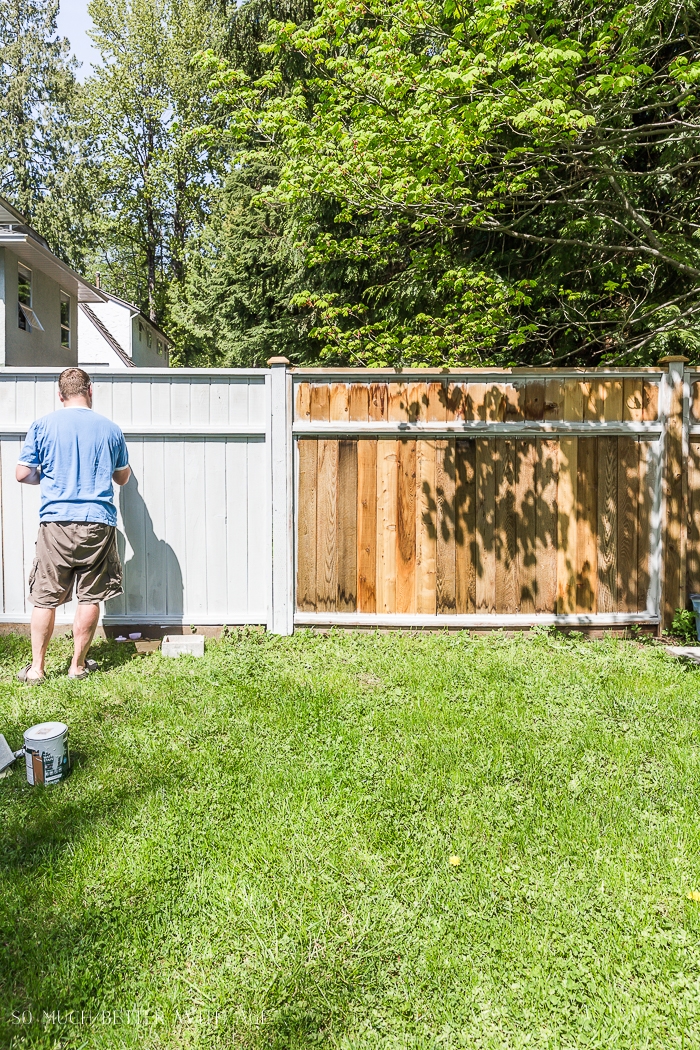 Our backyard fence is original to our house that was built in the late 1980s and had seen better days. The stain was orange and worn and we recently replaced the lattice that was on top, typical of prefab fence panels.
I really wanted to replace the whole fence but to save on costs, we thought we could upgrade it by replacing the lattice and try removing the old stain and paint it with a new stain.
BEFORE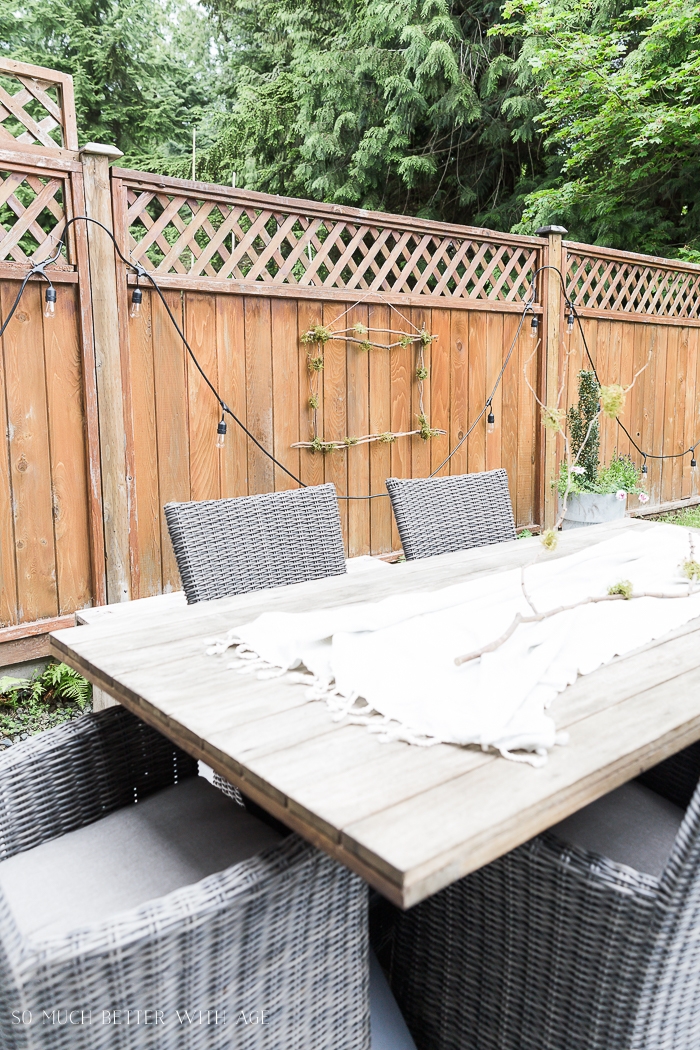 We noticed a number of products on the market that remove old stain from a fence that we thought it couldn't hurt to try them. This post is not sponsored, I'm just in love with these products because they worked so well!
Let me show you how easy it was to remove the old stain and prep this 80s fence for staining.
This post contains affiliate links for your shopping convenience. Click to read my full disclosure policy.
Supplies:
Benjamin Moore Restore and Brighten (for non-stained fence)
Refill pads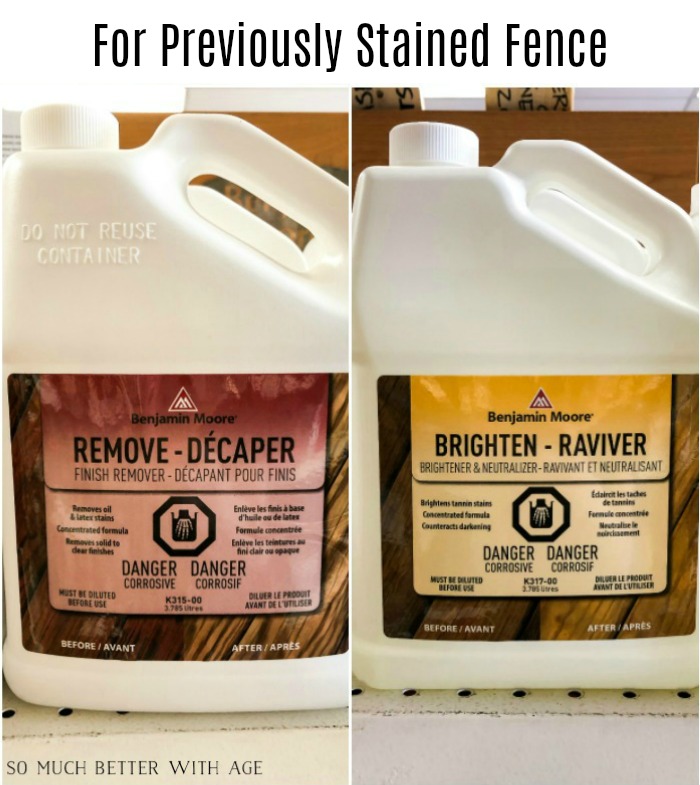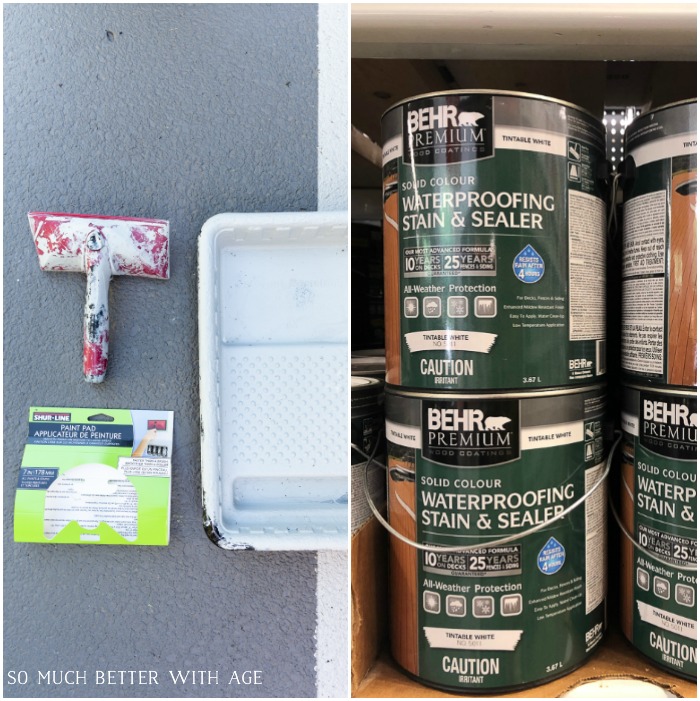 Directions:
1.Wet the fence down with a garden hose. Spray with Remove product on with the sprayer. Rub in the product with a stiff bristle brush. Rinse the fence off with a garden hose again. Note: A pressure washer is not recommended as it could damage the old fence.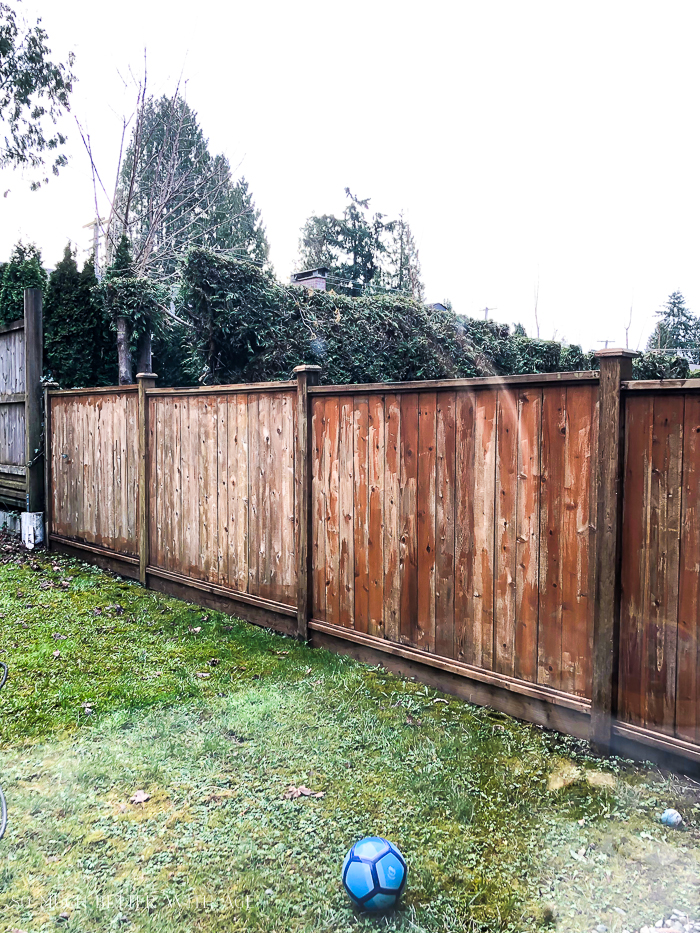 2. Let dry (visually dry, doesn't need to be overnight). Spray on the Brighten product with the sprayer. Let it soak in for approximately 15 minutes (check the directions on the bottle). Rinse off with a garden hose.
3. Let dry completely (24 hours best) before applying the stain. Use a sash brush to get into corners and cracks. We tried hard to make sure we didn't get any paint on our neighbour's side. Use the pads for painting the boards, it works amazingly fast!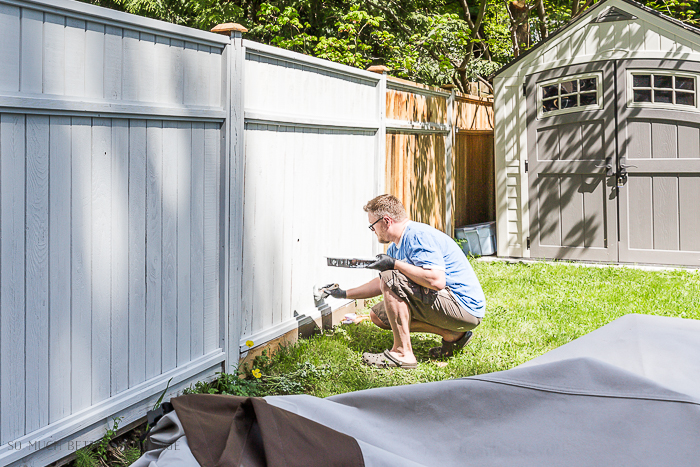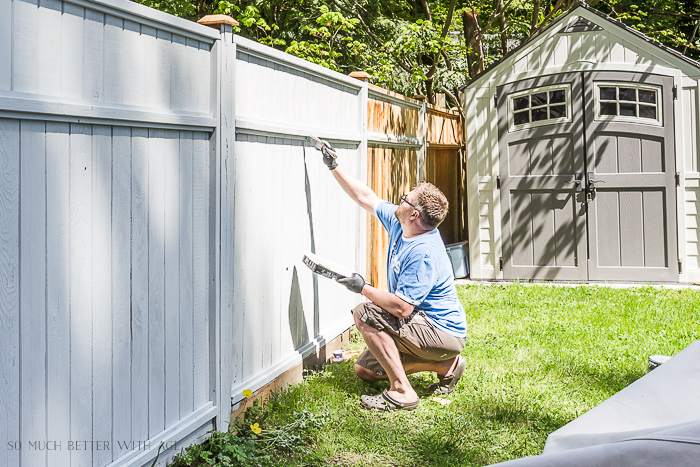 4. Let dry overnight and apply another coat.
If your fence has not been stained before
If you have an old fence but it wasn't stained or the stain is gone as far as you can tell, use Restore first (instead of Remove) and then Brighten.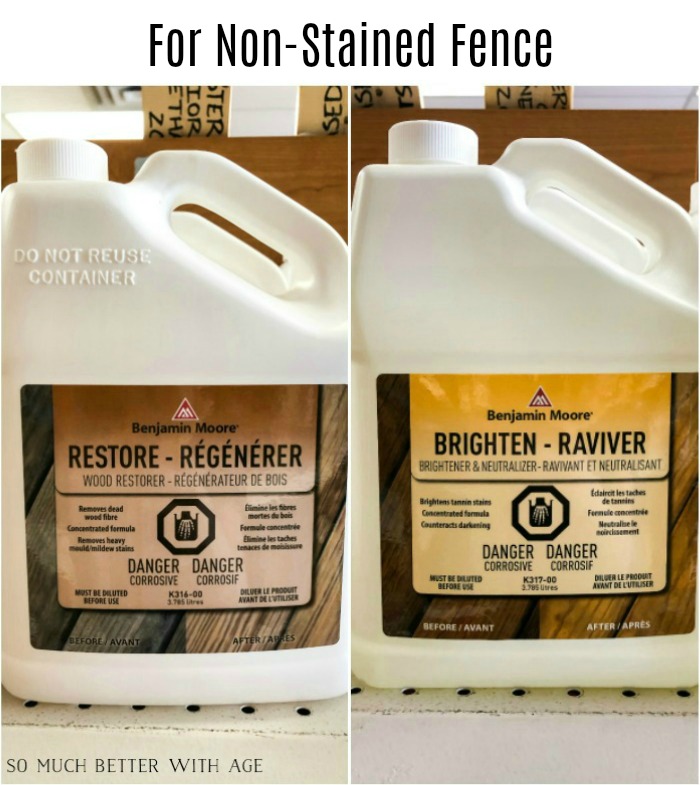 If your fence has new boards added
We replaced a few of the boards that were rotten and replaced the lattice on top. Those boards, because they were new, had lots of tannins in them and as such, the tannin color leaked through the stain after it rained. We had to paint over those new boards again with another coat of stain. So if you have new boards or an entirely new fence, a primer is a must!
Alternatively, you could just use the Brighten product on those new boards.
video:
Be sure to watch my YouTube video on how to stain an old fence below!
I hope this helps you with how to prep and re-stain your old fence. Please let me know if you have any questions in the comments below.
Make sure to pin it for later!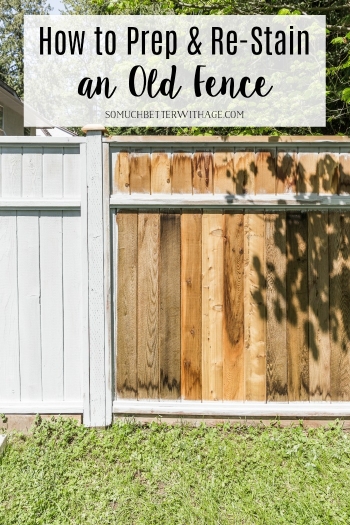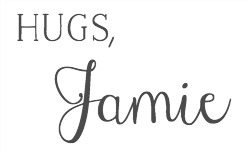 Click in Case You Missed:
How to Replace Lattice on a Prefab Fence Panel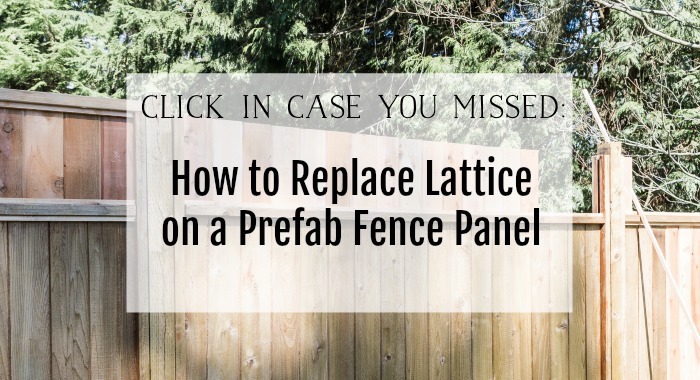 Bug Repellent Outdoor Centrepiece