The little town of Perigueux France where we were able to practice our photography and enjoy the market.
It's been awhile since I've shared France photos with you. Oh you thought I was done? Au contraire, mon frere!
I have lots but I took soooo many photos in France it's a lot to go through.
I've shared with you Heather Bullard's The Academy Part 1, Part II, Part III, The French Chateau and the Villefranche-de-Lonchat.
Now it's on to Perigueux. This is a little town we visited to practice our photography at the fruit and vegetable market.
And the little town was gorgeous as I'll show you. So many photos to share with you today!
Now I know why Heather took us here, the market was a perfect place to photograph.
These strawberries were DELICIOUS! We ate so much of them during our trip, they tasted like candy.
We even made strawberry jam on our trip.
My roomie Stacie added a 'human touch' with her hand modelling.
These tomatoes are like a work of art.
This region is known for their white asparagus. It's green asparagus but covered up at some point with hay so they don't get their 'green'.
So many beautiful flowers and herbs were also sold at this market.
These caneles are specific to this region too. They are like mini dense cake with a sticky icing but not too sweet. They are good!
You could grab fresh fish at the market too or lunch. So much good food to eat.
This is my roomie Stacie picking up a baguette for us to snack on later with cheese and wine of course.
So many cute shops around the market too.
Tanis, this is where I bought that gift of the candle in the mini clawfoot tub 😉
I wanted to take this mini green bench home with me.
This is the market in the middle of this square but when you turn to look on your right you see these amazing side streets.
Like this!
 I fell in love with this street.
I waited awhile to get a shot with no people in it.
So close…keep walking people.
There we go. Simply stunning. It just looks like a storybook.
These shells were laid out down a few streets to form a path made centuries ago that you can follow all the way to Spain.
The Camino de Santiago or The Way of Saint James Pilgrimage.
What an amazing bucket list adventure that would be!
After the market, it was time for lunch.
We got very distracted on our way to the restaurant by taking photos of everything.
Every alley is stunning.
The walk to lunch took a long time as you can imagine.
I mean every alleyway!
I was taking photos of Denise standing in front of this gorgeous mint door and we were just saying how do people even live here? Not two minutes later a man walked through that door lol.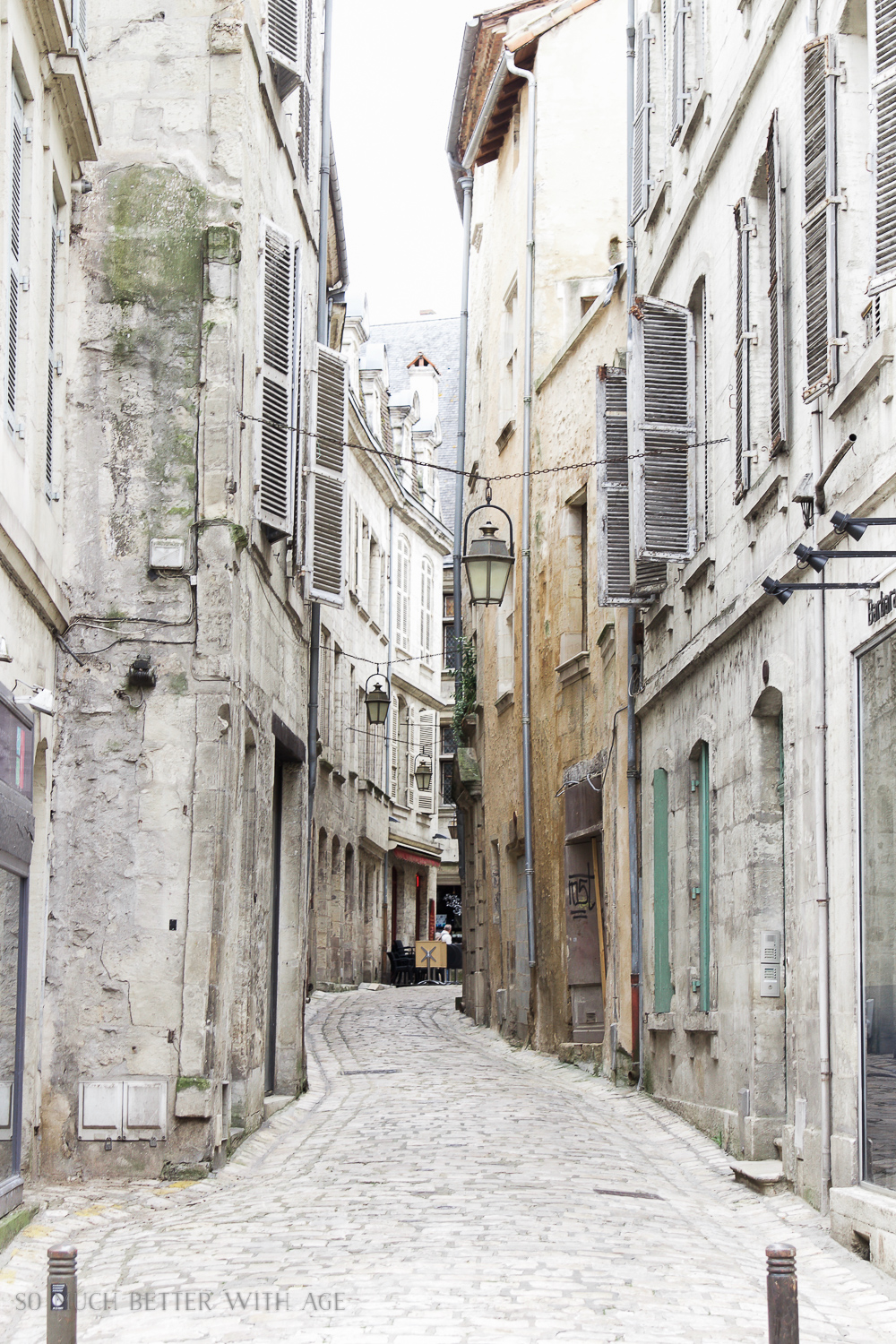 Okay, we finally made it to our restaurant.
Perigueux was the perfect town to practice our photography in.
I hope to make it there one day again soon.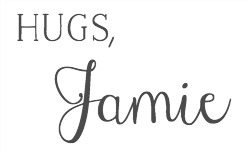 Click to See All My France Posts:
Heather Bullard's The Academy in France – Creative Styling & Photography Workshop