Vanilla Cream Pie with Chocolate Ganache Bottom
Enjoy making and eating my recipe for vanilla cream pie with a chocolate ganache bottom.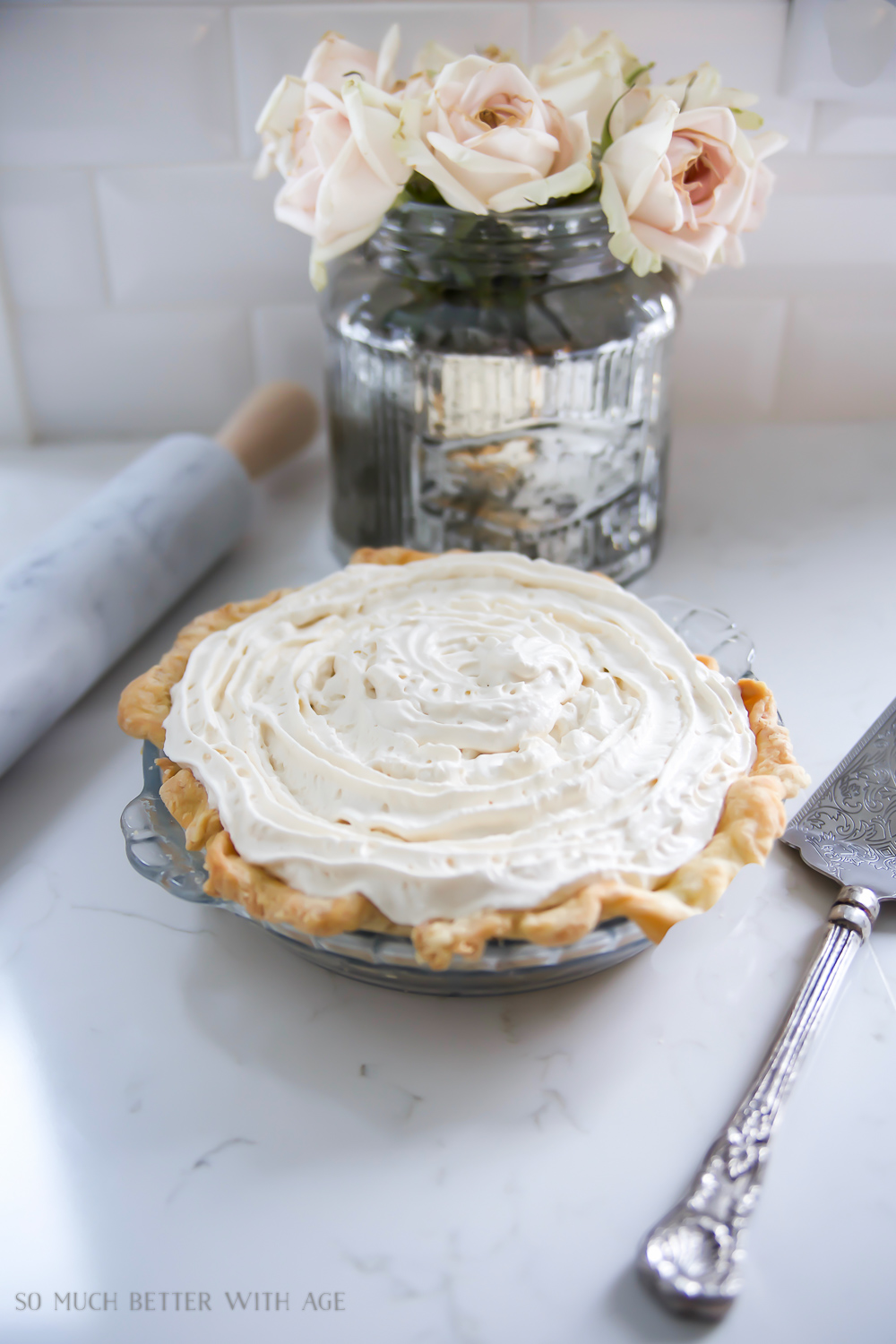 I have made this family recipe of vanilla cream pie with chocolate ganache more times than I can count. I've often made it into a banana cream by by slicing fresh bananas on the bottom but this chocolate ganache bottom is the best!
You must try my family recipe of delicious vanilla cream pie with chocolate ganache bottom.
Be sure to use my easiest pie pastry recipe. You will only need half the recipe or you can make two pies.
Disclosure: This post may contain affiliate links. Please read my disclosure policy.
I cover the whole top with whipping cream. I use this whipped cream dispenser for light and fluffy whip cream that's not sweet. I just add 1 tsp of vanilla to the dispenser and shake. It's the easiest thing to use. I've had this one dispenser for about 20 years now and can't live without it.
The eggs I used were really orange this time so it makes the pie very yellow.
baking tips
add 1 cup milk to start before the heat is even turned on to blend the flour/sugar mixture into the milk, it will prevent the filling from getting lumpy
you'll need to stand at the stove and stir the whole time so the filling doesn't get lumpy
use a silicone coated whisk to prevent lumps
prick the bottom of crust with a form to prevent bubbly
add parchment paper and pie weights (or you can use dry beans) on the bottom of the unbaked pie crust and bake. The weights prevent the pastry from shrinking
It's so delicious and smooth and not too sweet. The perfect pie for a date night.
Print Recipe
Vanilla Cream Pie with Chocolate Ganache Bottom
This delicious cream pie recipe is the absolute best! Not too sweet. Tip: be sure to stir with a whisk to prevent lumps. Stir the whole time not letting it sit to prevent lumps. The ganache makes a delicious decadent addition!
Ingredients
FILLING:
1/2

cup

flour

1/2

cup

sugar

3

cups

milk (preferably whole milk)

3

egg yolks, no whites, slightly beaten

1 1/2

tsp

pure vanilla extract

1

tbsp

butter
GANACHE:
1/2

cup

whipping cream

1

tbsp

butter

4

oz

semi-sweet chocolate, chopped

1/2

tsp

pure vanilla extract
TOPPING:
1

cup

whipping cream

1

tsp

pure vanilla extract
Instructions
GANACHE:
Heat cream and butter in small saucepan over medium until mixture is hot (do not boil)

Add chocolate and vanilla.

Pour over baked pie shell.

Chill crust until chocolate ganache is firm, about 30 minutes.
FILLING:
Combine flour and sugar in medium saucepan.

Add 1 cup milk and whisk together.

On medium heat, add 2 cups of milk to saucepan and stir constantly with a whisk until thickens.

Add a couple of tablespoons of the milk mixture to the egg yolks and stir.

Add those egg yolks to milk mixture.

Stir until smooth. Cook for 2 minutes.

Remove from heat. Add vanilla and butter.

Pour over cooled ganache in pie shell.
TOPPING:
Whip whipping cream and vanilla together with beaters or in a whip cream dispenser and add to top of pie.
Make sure to pin it for later!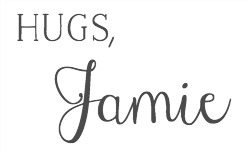 click in case you missed: