Vintage Pink Dresser Makeover
I loved this vintage pink dresser makeover for my daughter's room. You won't believe the before and after.
I have been slowly plugging along with getting my house set up. There is a bunch of furniture I need to paint for the bedrooms so the bedrooms are not nearly done. I will show you photos of them in their current state soon and what what my plans are for each room.
I have four bedrooms upstairs which is nice as I have an extra large room for my office. It's still being organized but I cannot wait to show you that room, too, when it's done.
I've been kinda obsessed with decorating my little girl's room. It's always fun to bring out the girly side in me and decorate with pink, pink and more pink. I'm glad that she loves pink too! If you follow me on Instagram, you'll notice some wallpapers I'm considering for one feature wall in her room too.
Family friends gave me a wooden dresser and vanity for her room which I'm so grateful for. It's solid wood, in great condition but I felt bad painting it. I always tell people, don't give me furniture if you don't want it painted! Luckily they didn't mind. The best part about this dresser is the hardware. I've never seen anything quite like it. Very art deco. There are going to be many different variations of pink in her room. This pink that I used from Fusion Mineral Paint is just the perfect touch. It's just the right lightness and make the handles pop.

After I painted the dresser, I took a few shots of it on the main floor. It goes so well with my wood floors. Hmmmm.
I used Fusion Mineral Paint Tones for Tots in Little Piggy
and Inglenook on the interior and sides of the drawers for a fun contrast.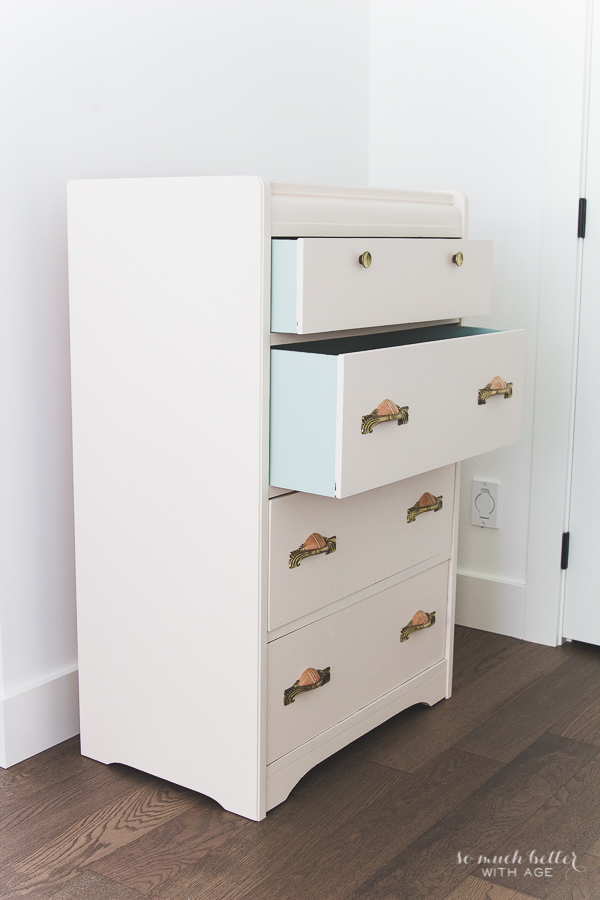 Here are some bad before photos:
It was really busy looking with the detailed veneer and the top drawer had the impression like it was four mini drawers so I put some wood putty over the carved lines and two of the knobs and sanded down when dry.
So. Much. Better
I did nothing to the hardware. It's just amazing how the vintage pulls pop against the clean paint.
I sanded lightly by hand all over the piece but very minimally (and by minimally I mean like 2 minutes for the whole piece). I wiped it down after with a slightly damp cloth and started painting immediately. This paint glides on beautifully and doesn't need prep work.
I painted it with three coats of paint as it was a pretty dark piece and finished it off by buffing in clear furniture wax.
Here's the only decorated corner of her bedroom. It goes very well with her petite French market bag I brought back from France for her and her little porcelain collection I've started.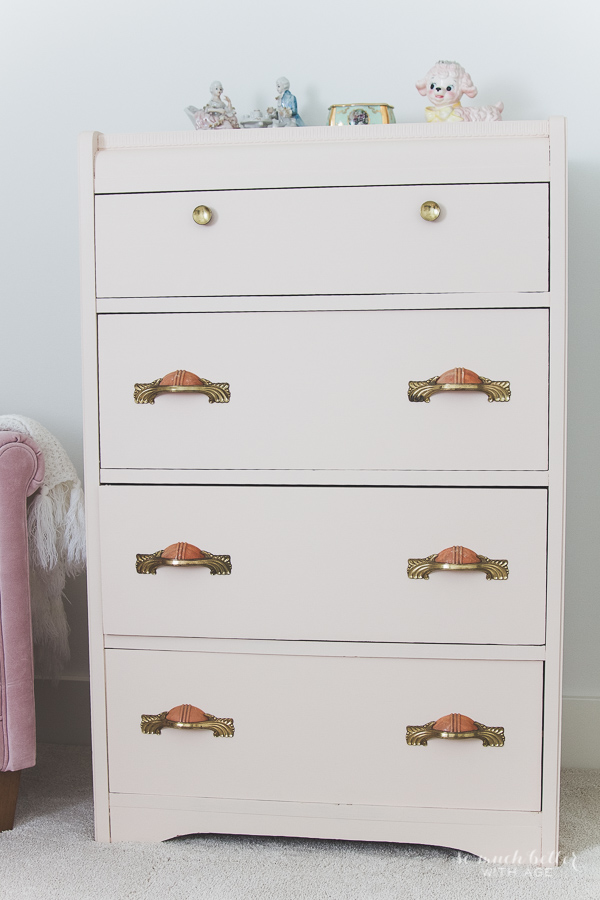 I'm very excited that this super cute vintage pink dresser makeover is now out of the way so I can carry on with decorating my little girl's room.
I hope you follow along to see how I've transformed this whole house.
Click HERE to become a subscriber.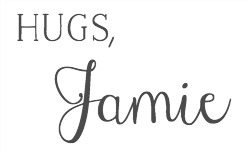 Make sure to check out: