Beautiful Master Ensuite with Before Photos
I love my newly renovated master ensuite with beautiful before and after pictures.
My beautiful master ensuite was part of my large master bedroom. If you've seen my master bedroom floor plan, then you'll remember how huge the room was.
The original bedroom was very large with a small master ensuite. I would say the ensuite was more like a powder room. It was so weird.
Changing the floor plan around was a must and also the best decision ever.
Let me show you around my beautiful redesigned master ensuite.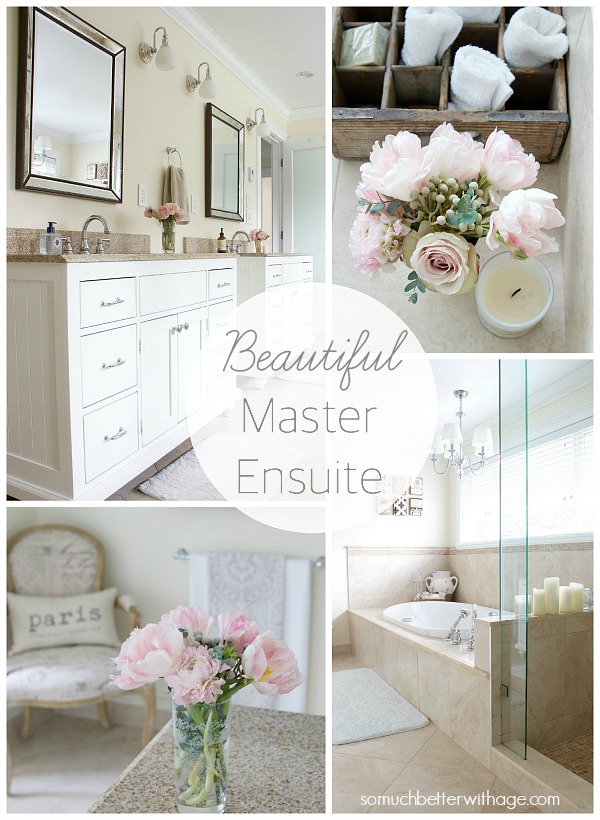 Here is the part of the bedroom that we used for the new master ensuite.
This is only a portion of the bedroom; a portion that we would never have used.
I would have just filled the spot with furniture. Yes, it would have made for a nice sitting area but I have a sitting area on the other side of my bedroom. Like I said, weird floor plan.
Here's the bathroom all roughed in.
Now here is the after.
You can read all about my real wood custom vanities for less here.
A recent addition are these new square mirrors. I scored them at Home Sense.
I really hate this TV here but it was a compromise.
What I really wanted was an armoire for towel storage.
You can't see from this photo but on the right hand side there is an inner shelving unit for towel storage.
There is also a handy closet behind the bathroom door.
Lots of storage but an armoire would look gorgeous in this space.
The industrial stool was another find from Home Sense.
The bathroom floors have radiant heat which is nice first thing in the morning.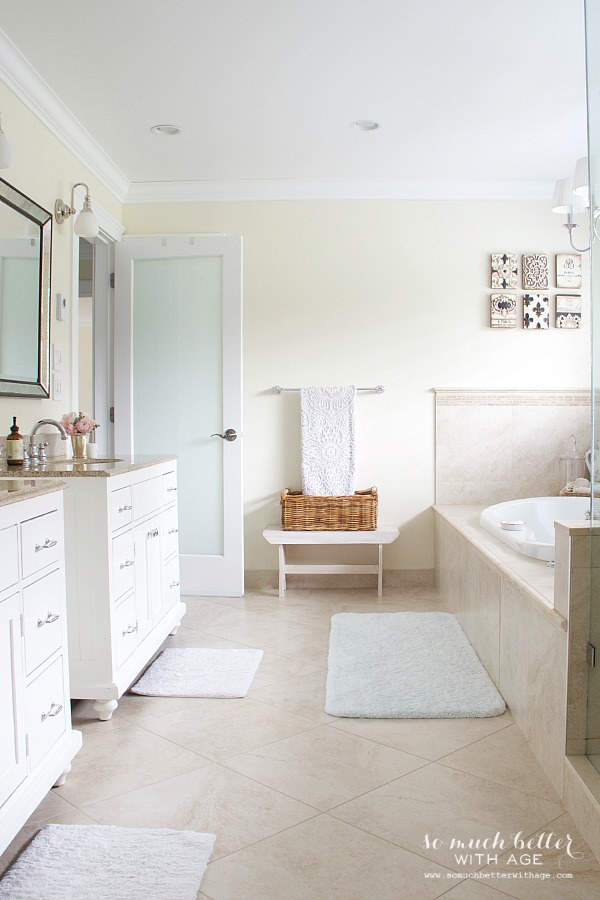 I always have beachy elements in every room of my house.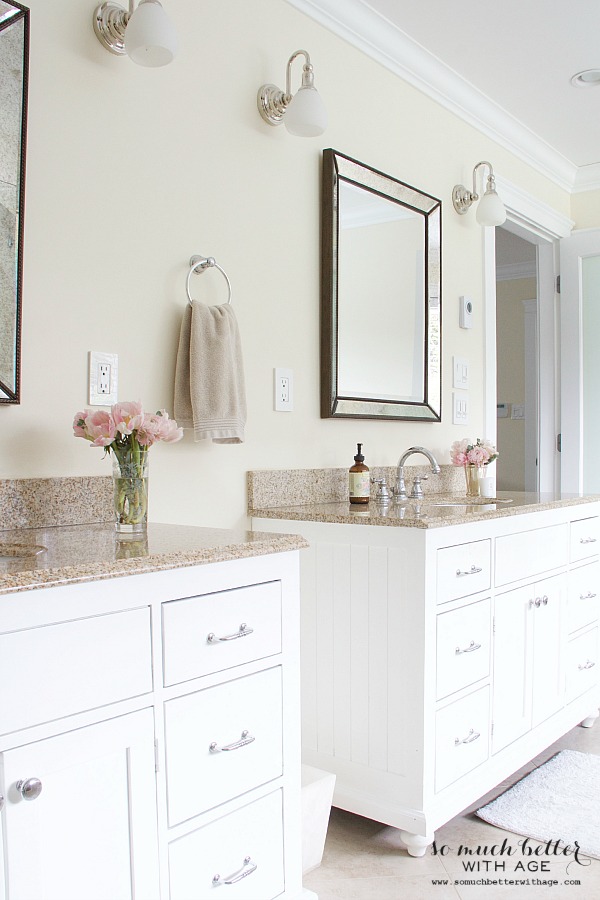 And vintage elements with a hint of French of course, like this old crate.
Thank you for being here on the tour, lovely reader.