I have put together my master ensuite design board and the finished look at the end of my post.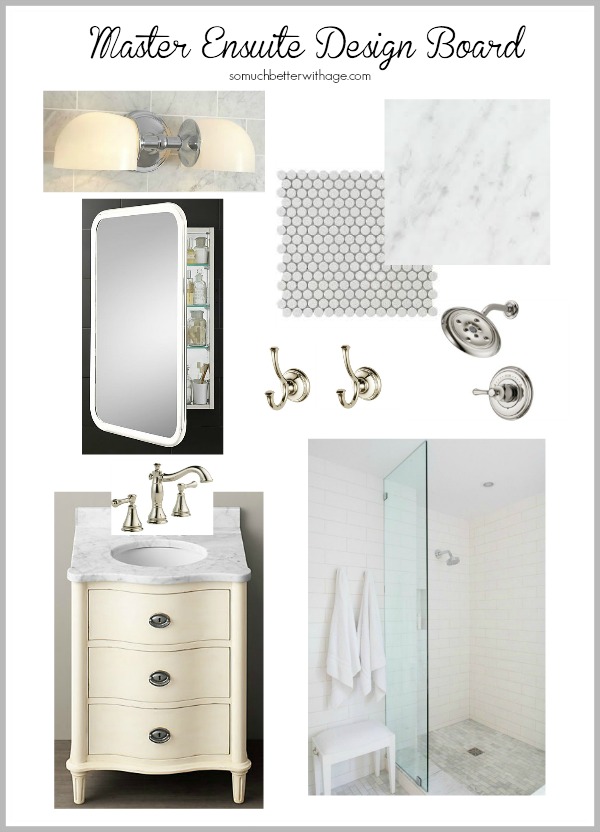 It's week 11 of renos at the Sweet Little Bungalow and I'll be moving in in two short weeks!
It has taken for what feels like an eternity since I've had possession of this house at end of October but the renos have been happening so fast it seems to have gone by quickly.
Like my last post mentions, the kitchen cabinets have been installed but since then the countertops have been installed, the backsplash is done, the laundry room cabinets and countertop and backsplash are in, all bathroom countertops have been installed, plumbing fixtures have been done, the appliances have been delivered, the built-in refrigerator has been installed and the carpet was just laid!
It is ALMOST DONE!!!
So it's time to move upstairs to see what is in store for my master ensuite.
Let's take a look back and see what the master ensuite looked like when I first toured the house.
Nothing special and quite small.
I wanted it to feel luxurious as possible in the tiny space and thought marble would be gorgeous but too expensive but I found a beautiful substitute: this tile is actually porcelain.
Using the penny tile on the shower floor added a bit of contrast. So pretty.
I picked this Cassidy collection from Delta Faucets.
Pottery Barn Mercer light fixture.
Rosette vanity from Restoration Hardware.
Astoria medicine cabinet from Restoration Hardware.
You might have spotted the sneak peek I added on Instagram the other day. Here is what the ensuite has looked like over the last couple of weeks.
I'm in love with this tile.
Here is a photo of the tile just completed.
A bench was added to the shower.
 Everything is now done in this small but luxurious room. The glass doors were just installed today which was the last item to be done.
Stay tuned and I'll show you more beautiful before and after photos.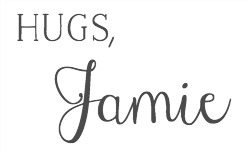 Click to See All Master Ensuite Posts:
Where to Buy Faux Carrara Marble Porcelain Tile
Bathroom Minimalism – How I Organize Small Bathrooms 
13 Tips to Make a Small Bathroom Feel Luxurious