I've been organizing like crazy lately. Purging and getting rid of stuff.
It feels goods.
January is the perfect time to do it, too.
My necklaces are a jumbled up mess and I've been eyeing this spot in my walk-in closet for some time now.
Seriously, 20 necklaces on three hooks. It was time to do something about it.
I had some photos on this blank wall before. It was okay. This is better.
I just used a bunch of Command strips mini
 to hang them up. Easy peasy.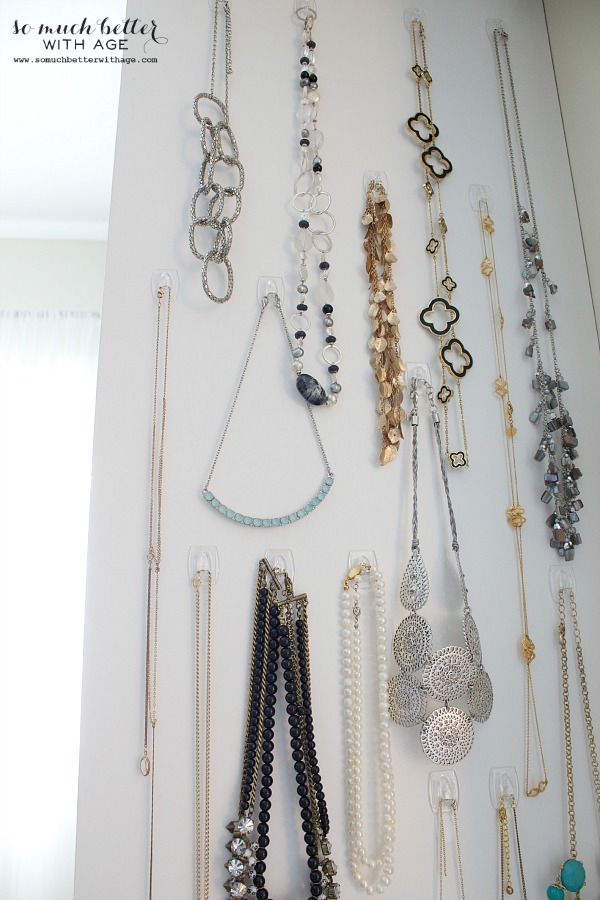 I just started at the top and made a random pattern.
It goes great with my Audrey Hepburn inspired closet.
The other thing I realized with this project? I need more necklaces.
 Be sure to see:
Audrey Hepburn Inspired Walk-In Closet
My Master Bedroom Style with Floor Plan
Affiliate links used