Details on Those Gorgeous Lights + Sneak Peeks
I am sharing the details on the beautiful pendant lights hanging in my not-so-rustic cabin in the woods!
We spent another relaxing weekend at the not-so-rustic cabin in the woods.
It seems like every time I go, I'm bringing up my camera and tripod. Okay, it actually doesn't seem like it, it's true.
I love decorating and photography so I don't mind and now that the main floor is pretty much all done, it is more relaxing each time we go.
Besides those rustic shelves, I get a ton of questions about the gorgeous pendant lights hanging in the industirial kitchen.
They've been hanging up for awhile now.
There are also rooms you haven't even seen before so I'm going to show you a few sneak peeks today.
I love these lights. Before the shelves were in, they seemed really big but they are the perfect size.
You never know when you order pendant lights online. Most times they are way too tiny to even make an impact but these are just the right size.
They are from Kenroy Home but you can purchase them via Amazon
.
Chicken wire, oil rubbed bronze and mercury-like glass. What's not to love, all my fave things.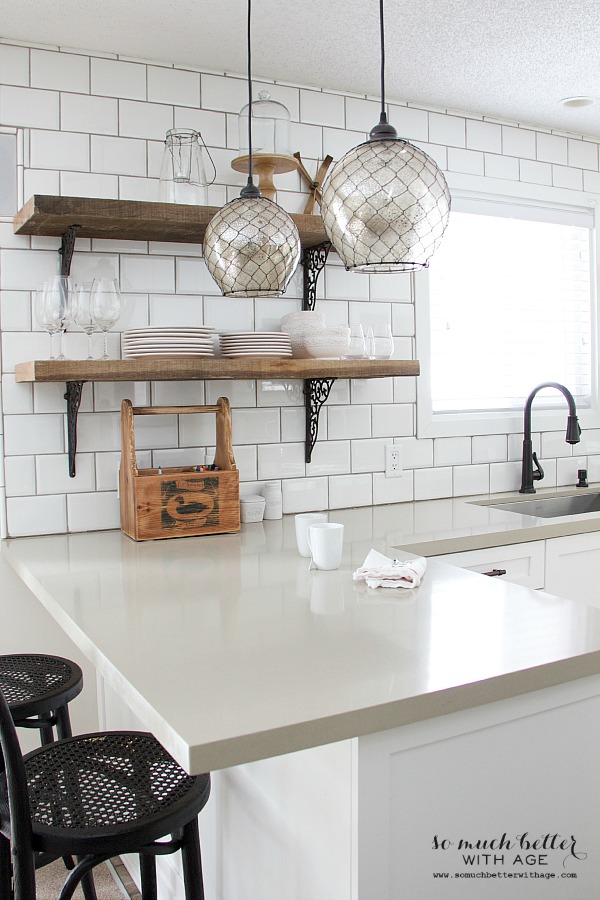 They go perfect with the kitchen faucet too and open rustic shelves.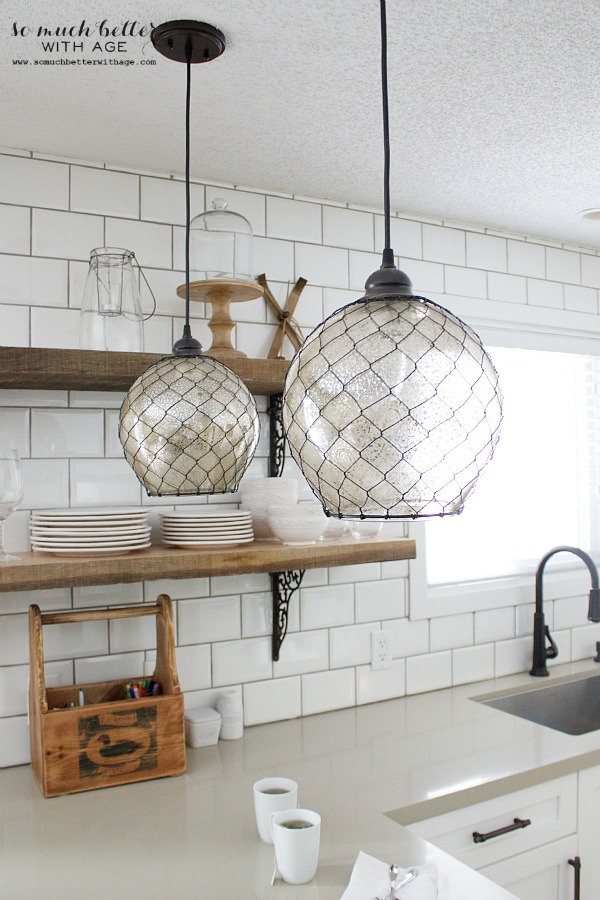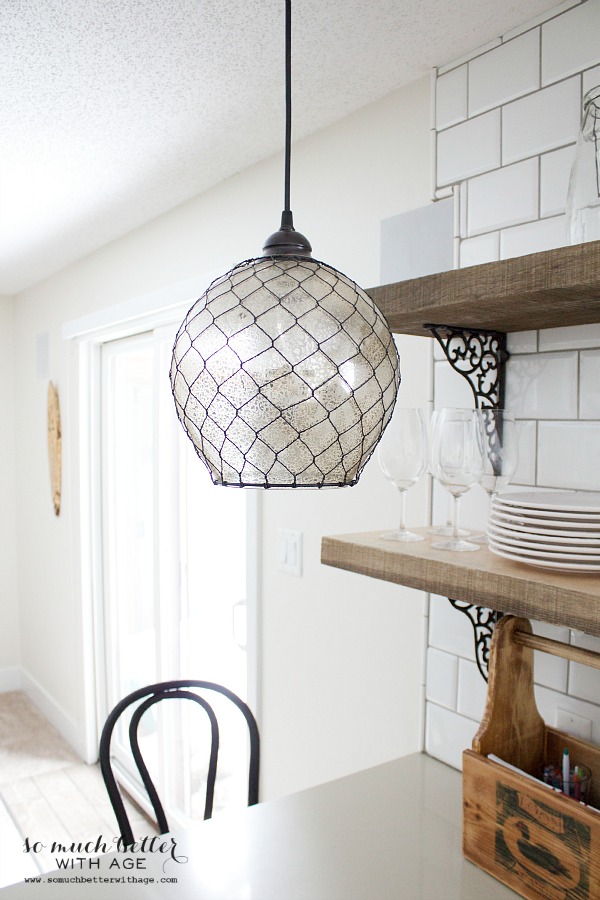 I've had a couple of readers ask if I have any upper cabinets and yes I do (thanks for the reminder, April!).
Here is the opposite side of the kitchen.
It never seemed that exciting to me so I skipped it but yes, I do have upper cabinets for spices and things.
And now some sneak peeks.
Here is the master bedroom. That is really all there is in it right now.
I love this bed (from West Elm) and the light fixture is from Restoration Hardware.
And here is a tiny room off the living room that we made into a guest room. It's perfect because it has a tiny ensuite too.
Stay tuned for the after photos!
Here are all the posts in one convenient spot:
[catablog_gallery id="11509″ template= "gallery"]
Affiliate links added
Disclosure: Thank you, Kenroy, for the beautiful pendants lights. All opinions are 100% my own.