Best Gray and Greige Paint Colors from Sherwin Williams
Check out the best and most popular gray and greige paint colors from Sherwin Williams.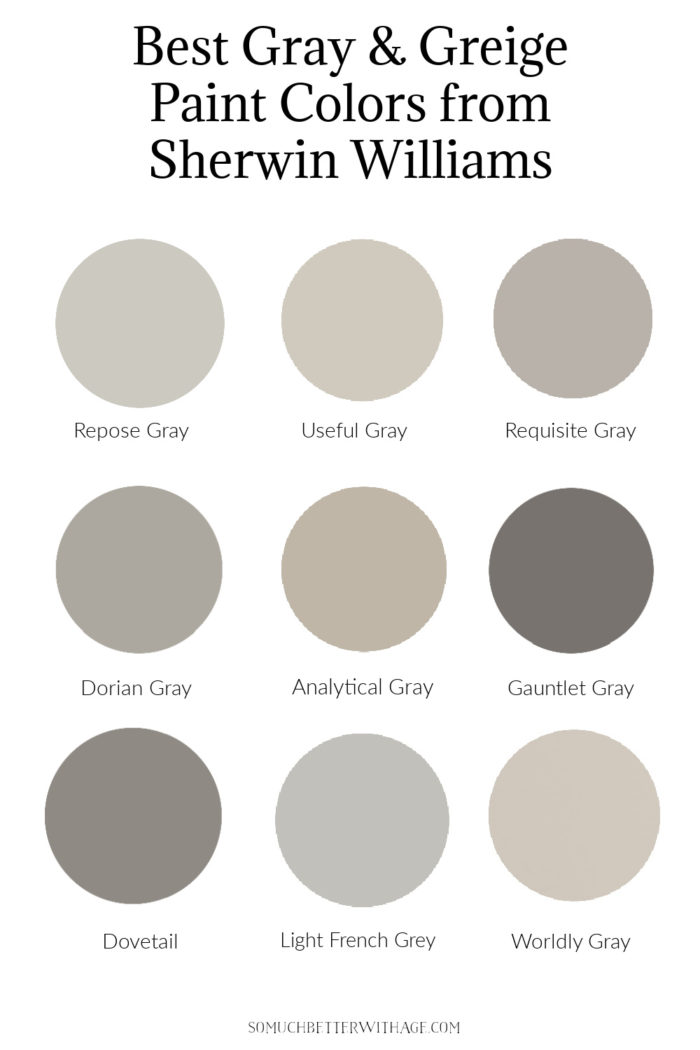 I have to admit, I've been using Benjamin Moore for years but lately I've been helping clients pick out paint colors from Sherwin Williams and these gray paint colors and greiges are the best! They are also the most popular out there and there is a reason why, they are just so good!
Grays may be on the way out and warmer brown tones coming in but I think these colors will always remain a classic. I love them for their warmth and how they look like they are in between beige and cool gray (hence the word 'greige').
I've rounded up the best of 9 paint colors and have real life examples for each color.
Best Gray / Greige Paint Colors
1.Repose Gray is such a pretty and light gray as demonstrated by Gray Clover Home.
2. Useful Gray is the perfect light greige paint color by Sherwin Williams. It looks very similar to Edgecomb Gray from Benjamin Moore.
3. Requisite Gray is lovely greige paint color and this room here by @emilyeveryday is perfect!
4. Dorian Gray has the best name (hello Oscar Wilde!). Love this room that Sherwin Williams has shared painted in such a lovely color. I love the warmth of this color.
5. Analytical Gray is a bolder shade of greige. Looks great in this bedroom, Sherwin Williams
6. Gauntlet Gray is a lovely deeper shade of gray. Evolution of Style painted her kitchen cupboards with it and I love the richness and depth it adds to the space.
7. Dovetail is the perfect dark gray paint! Sherwin Williams painted this room in this gorgeous color.
8. Light French Gray is so light and dreamy! Amelia Lawrence Style painted her office in this soft light gray, I love it!
9. Worldly Gray is a beautiful warm greige color. I love how @we3dwelllingsokc used it on these bathroom cabinets.
10. Agreeable Gray did not make the main graphic of grays but I had to include it! @lcinteriorsllc did an amazing job with picking out this color for the walls along with Peppercorn for the media centre.
The only way to tell if the paint color is right for your home is sampling the color on your wall. I always buy a small sample of the color and paint it on the wall or you can use large format peel and stick sheets from Samplize or Hello Paint (Canada).
What do you think of these colors? Do you think they'll still be around? I love them and I think they'll be here to stay, they are truly classic colors.
Repose Gray – SW 7015
Useful Gray – SW 7050
Requisite Gray – SW 7023
Dorian Gray – SW 7017
Analytical Gray – SW 7051
Gauntlet Gray – SW 7019
Dovetail – SW 7018
Light French Gray – SW 0055
Worldly Gray – SW 7043
Agreeable Gray – SW 7029
Check out all my paint color posts: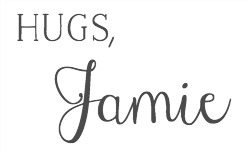 Click in case you missed:
Best Greige Paint Colors from Benjamin Moore