Two beautiful fully designed bedroom design boards for you to get inspiration from!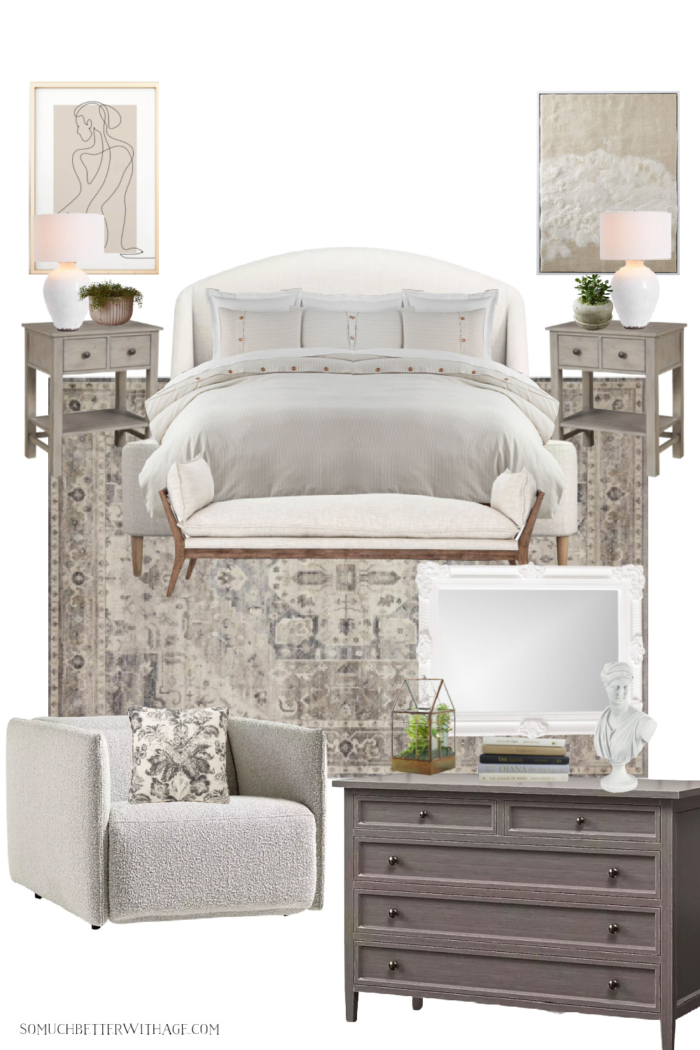 This post may contain affiliate links. If you purchase something from an affiliate link, I may get a small commission. No extra cost to you!
I've been designing a few primary bedrooms lately and was inspired to share some ideas I had. Both these bedrooms are neutral but have totally different feels.
And because it's Mother's Day weekend this coming weekend, I had mom in mind when I designed them. So basically something I would love 🙂
Earthy and Green
This earthy and green bedroom starts with the gorgeous green vintage art piece and lots of natural textures. The Jenny Lind bed is a gorgeous maple and the poufs at the end of bed are made of jute. I can imagine how fresh and clean this bedroom would be waking up to.
I add gold touches with the wall sconces and the mirror. The metal night stands and black dresser are a nice way to add something dark to anchor the room. The neutral soft rug and gorgeous plush chair really invite you in.
Art | Wall Sconces | Bed | Night Stands | Planter | Pillows | Lumbar Pillow | Bedding | Poufs | Throw | Rug | Mirror | Dresser | Chair | Wooden Urn | Basket | Candle
Shop this bedroom

warm and neutral
The second bedroom design board has a blanket of warmth and coziness all in a neutral palette.
Two different art pieces anchor both sides of the bed along with a pottery-style lamp and wood night tables. I love the pin striped duvet and that gorgeous linen and wood bench at the end of the bed!
This upholstered bed makes everything cozy along with the rug. I chose an automatic recliner as a chair in this room design for the ultimate Mother's Day escape!
A beautiful ornate white mirror tops off the beautiful grey toned dresser.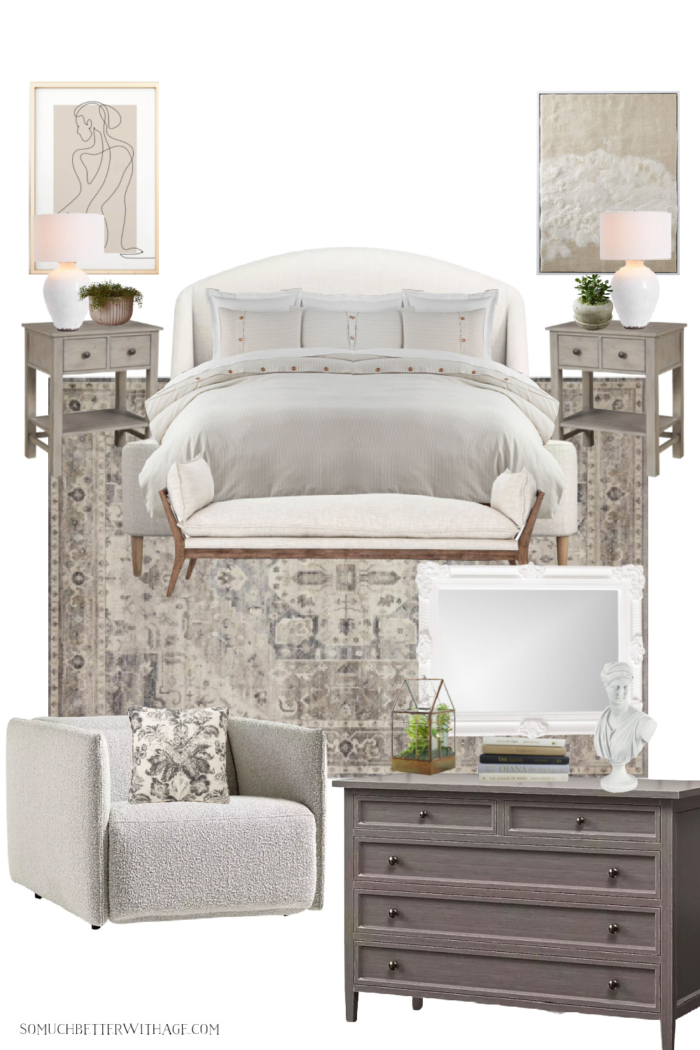 Bed | Art on left | Art on right | Night Stands | Planter on left | Planter on right | Lamps | Duvet Cover | Bench | Rug | Chair | Pillow | Dresser | Mirror | Terrarium | Bust
shop this bedroom

I love both this bedrooms and not sure I would be able to decide! Which one speaks to you more?
I hope you have a wonderful Mother's Day!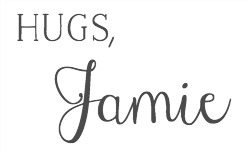 click in case you missed: