How I chose the perfect faucet for my new vintage bathroom.
A long, long time ago, I had plans to change the faucet in our main floor vintage inspired bathroom.
I even thought I might tackle that DIY myself but not enough time and not enough time got in the way.
Finally we got a plumber to come in and install the new faucet.
It's the perfect match for this vintage powder room of mine.
My vintage bathroom is our main floor bathroom, black and white with a light aqua color on the walls.
I still love it. Sometimes I imagine painting the walls grey or white but I still love the color so for now it stays.
The faucet we had in here before was fine but not very good quality. Parts kept falling off it.
I'm so happy to finally have this beautiful one installed. It's called Sonterra from Pfister. The polished chrome and white porcelain handles go perfectly with the claw foot tub.
The faucet swivels and the plug is a touch plug which is perfect for our household as the kids broke the pull on the other one.
I'm so happy it's finally installed and it's added such a nice update to the bathroom.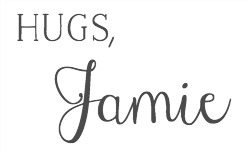 Disclosure:  Thank you, Pfister, for the beautiful faucet. All opinions are 100% my own.
You might like:
(click the photo or link)