Rustic Finds from Kirkland's + Giveaway
I couldn't believe all the great rustic items I found at Kirkland's !
We've been back at the not-so-rustic cabin in the woods a few times now and it's really coming together.
It seems like every time we go up we haul a ton of stuff, we work the whole weekend and then come back home so there is not much time for putting our feet up and relaxing….yet.
I've shown you the living room and kitchen recently but I really started to decorate the living room this past weekend and I'm loving the results.
Maybe soon we can go up just to relax! *gasp*
Rustic Finds from Kirkland's
I really want to go with a rustic/vintage/industrial vibe that also has winter elements since it's near a ski hill.
When I spotted this wire cubby shelf on the Kirkland's website, I immediately snatched it up.
I couldn't believe all the vintage looking rustic finds I found.
The entryway is narrow so it won't accommodate a table. A cubby shelf is perfect to hang on the wall for keys and sunglasses, etc.
I love the little rustic candle I recently got as a gift (thanks Seema!).
The pencils I scored at Home Sense and the felted wool trophy head I got from Spruce Collective.
Can't forget my official mittens from our 2010 Olympics in Vancouver!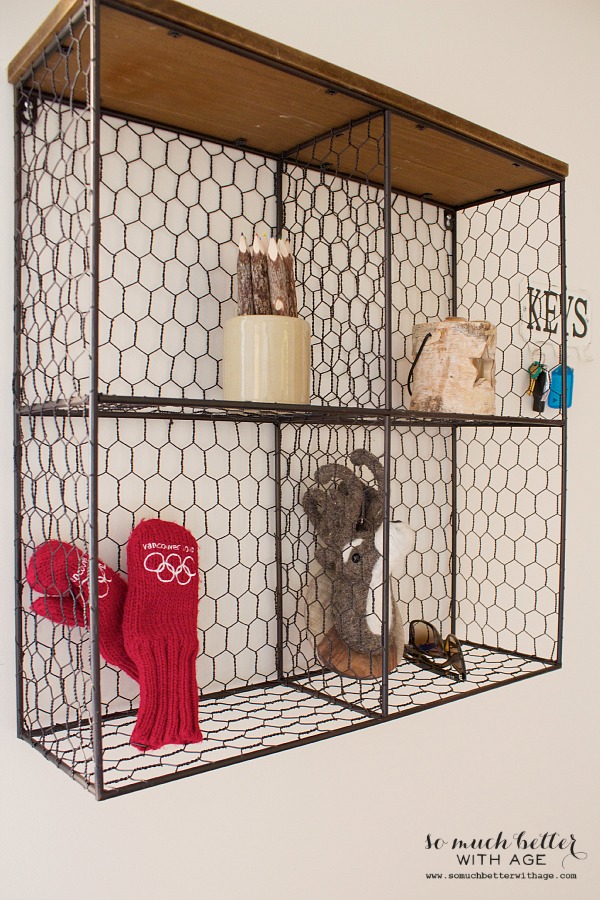 Just adding a few rustic touches to the living room have made it really feel cozy from the bare bones it was last time.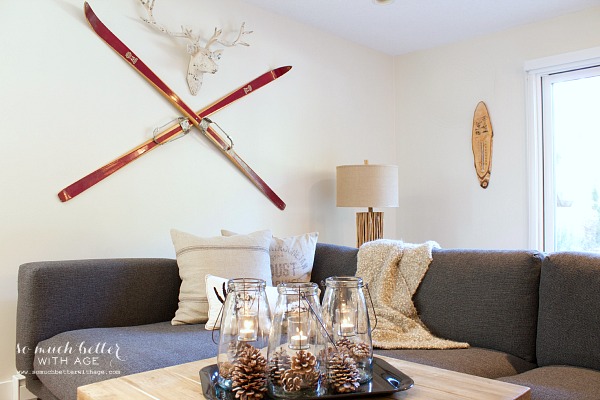 These glass lanterns are so economical at around $7 each! So why not pair three together and add whatever rustic element you'd like inside. The votive candle is suspended with wire. Love, love, love.
Thanks for the pinecones, Candice!
I asked some friends if they had some pinecones and my friend Candice came to the rescue. But when we went up to the cabin last weekend, I didn't realize the entire front yard in front of the cabin is covered with pinecones. Ooops! Good to know 😉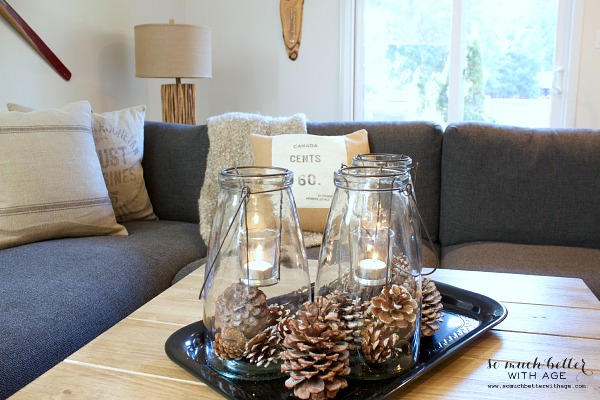 I love my deer head. You might recognize him from my fall home tour.
I purchased it for the cabin but when I ordered it online and it arrived at my house I couldn't wait to try it out at home. I think I need two of them!
The old wooden skis were a score at a local antique shop.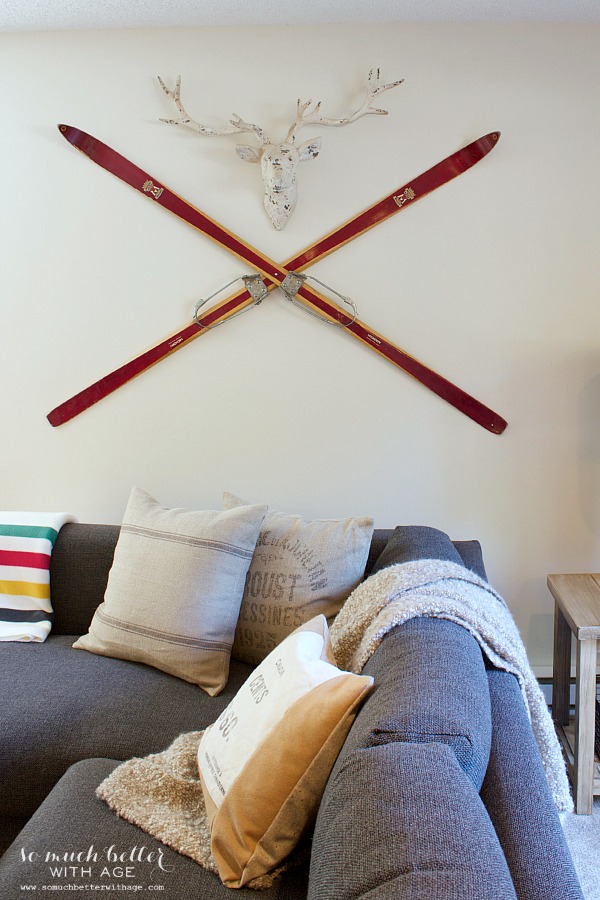 I love that it's all chippy and white but it's nice and solid too. Not extremely heavy but a good weight to it. It looks and feels like concrete but it's crafted of resin.
I'm also in love with this rustic twig lamp. The living room does not have any lighting so a lamp was key for this room.
Love how large the lamp is too. It lights the whole room.
I'm just in love with the rustic yet simple touches of this space so far.
I really want this place to be a cozy retreat, a place that feels different from our home, and a place to really unwind and get away from it all. I think it's off to a great start!
Check out all the great rustic finds from Kirkland's.
And be sure to check out their Black Friday and Cyber Monday sales!!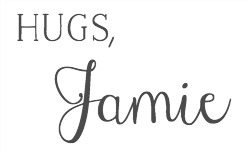 To see more Not-So-Rustic Cabin posts:
[catablog_gallery id="11509″ template= "gallery"]
Sharing at these parties & Coastal Charm & The Scoop & The Shabby Nest