Open Shelving vs. Upper Cabinets
I need some help deciding whether I should go with open shelving vs upper cabinets!
I need your help!
Further to my kitchen inspiration board, I've been contemplating whether to go with open shelving for the upper cabinets or a combination of open shelving and closed cabinets.
I love open rustic shelving! My house is smaller so the open shelving really opens up the space.
It also allows for me to add some decor elements to the shelves which adds some pretty to the room but I worry if I'll miss some upper cabinets.
Will I be dusting my plates all the time?
Is it a trend that will be on its way out soon? Or is it here to stay and become a 'classic' design?
This drawing isn't the greatest but here's the layout I have planned for my kitchen at the Sweet Little Bungalow.
I had upper shelving in the not-so-rustic cabin. It was great for easy access and adding decor items.
And of course those rustic shelves were amazing to look at.
Krista from The Happy Housie has a gorgeous new kitchen with no upper cabinets on one entire side of her kitchen.
It makes the whole space just open up. And looking at a lake isn't too bad either.
Jennifer from Town and Country Living has an adorable open vintage shelf she uses in her kitchen.
Love Kelly's kitchen from The Lily Pad Cottage.
I love counter to ceiling tile too.
Then there's the trusty upper closed cabinets that hold a lot of storage and hide a lot of mess.
These gorgeous white kitchens from my blogger friends are beautiful and will stand the test of time.
Rachel from Shades of Blue
Rachel from Maison de Pax
Sarah from Life on Virginia St
Abby from Just a Girl and a Blog
And I can't forget my previous kitchen with French industrial details.
I'm definitely going with open shelving in between the two windows.
But what about that corner area? Should I go with open shelving there too or a closed upper corner cabinet?
Thanks so much for your help, lovely reader!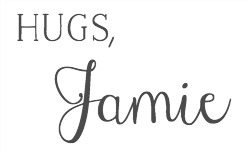 Click the image below to read more posts: