Do you need more space in your house? Have you considered changing rooms around? Check out this post!
Now that most of us are working from home, you might find that you are short on space. Other than moving, what can you do? I'm a believer in looking at your home as square footage and seeing how you can change the rooms around to better suit your needs.
Let me show you how we changed many areas of our house into better used space for our family.
Here is an old floorplan of how our house was originally laid out.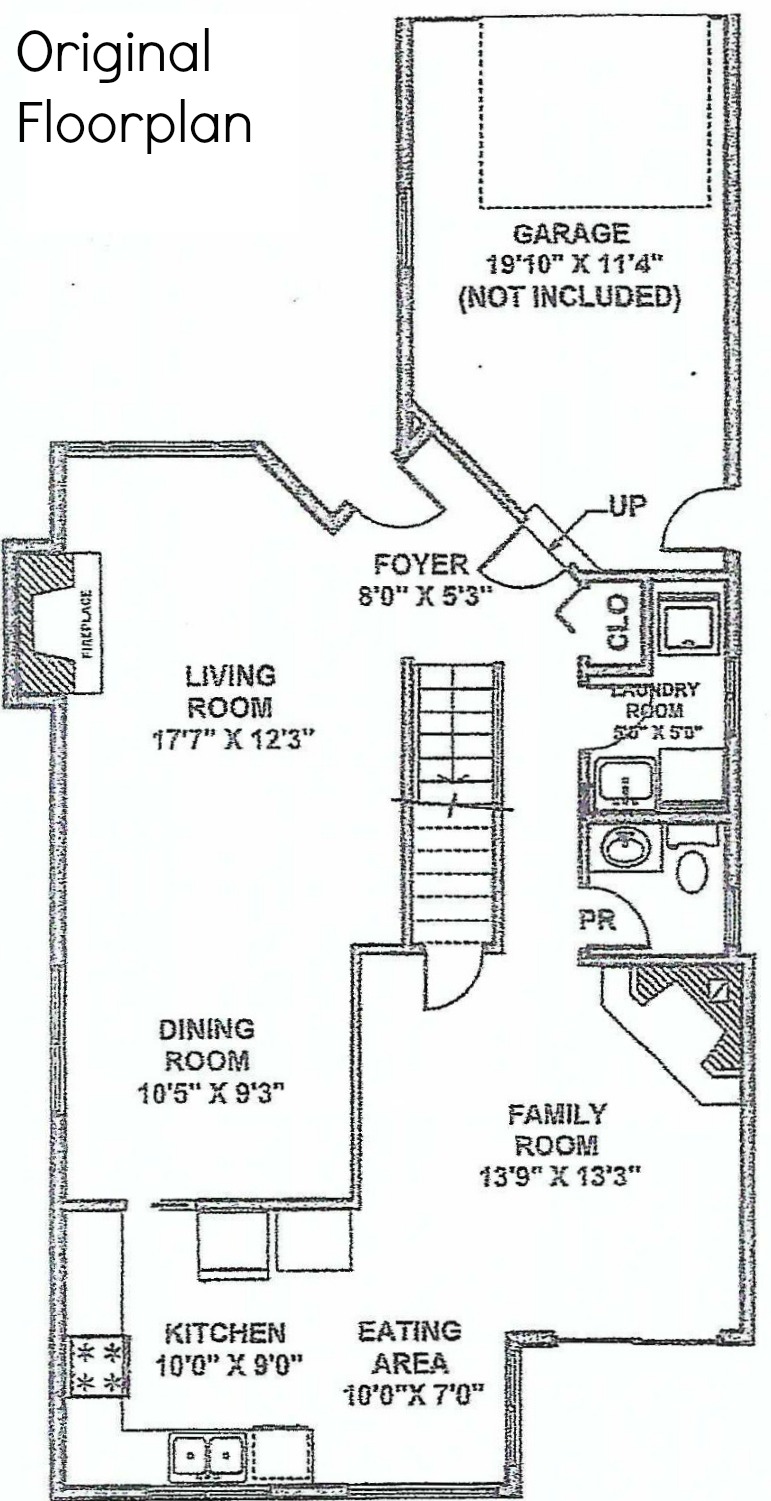 Removing the walls in the kitchen was the biggest renovation we did here. We removed the eating nook and extended the kitchen and removed the family room to create a larger dining room.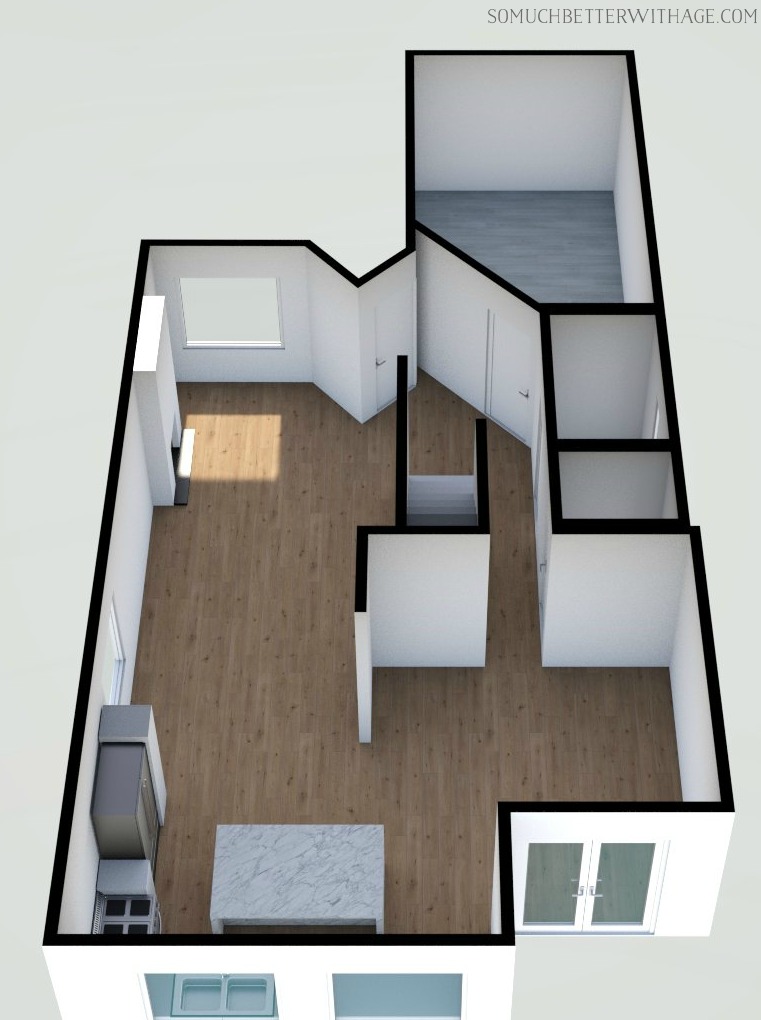 I know I've shown you lots of kitchen photos and I'm not saying you need to completely renovate your house but sometimes some minor renovations would make a world of difference.
For instance, in our dining room that was once a family room, it didn't make any sense to have a family room in addition to a living room on such a small main floor. It also was weird for furniture layout and traffic flow.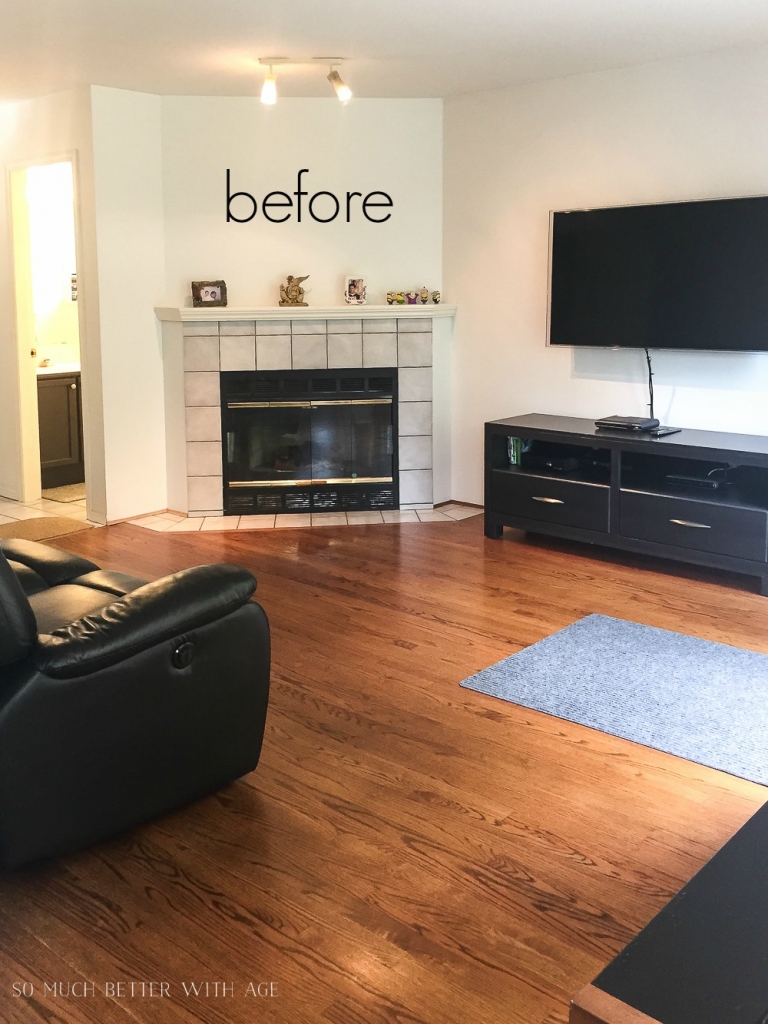 Removing the corner fireplace was actually not that big of deal as it was mostly drywall and tile.
Now our family enjoys the big dining room every day.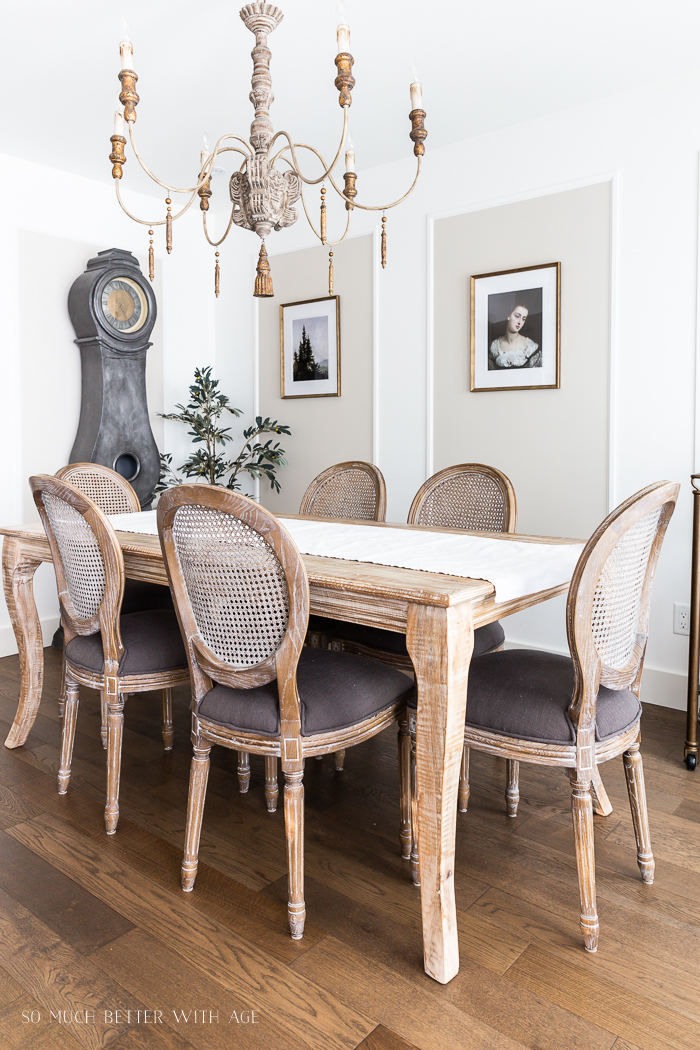 There was also room for a small desk in the dining room which has proven very valuable for Zoom calls since me and my husband both work from home and share an office upstairs.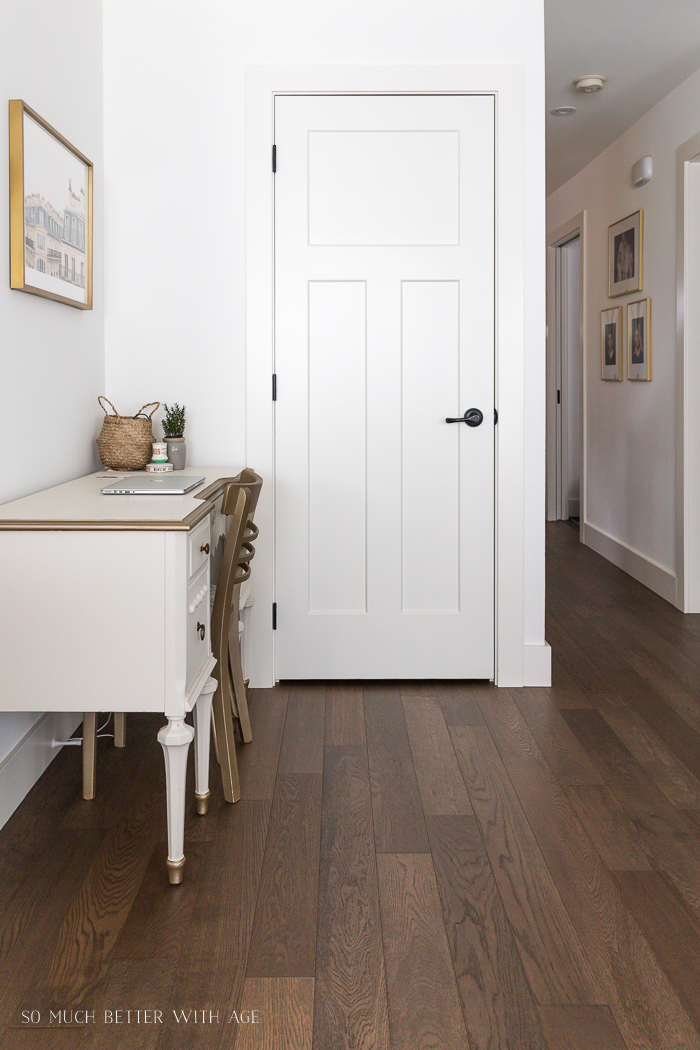 Another space we properly utilized was the laundry room. Originally it was an odd shape because there was also a hall closet.
You can see how much room there was after we removed the hall closet and incorporated that space into a bigger laundry room.
We now have more space to hang coats and jackets.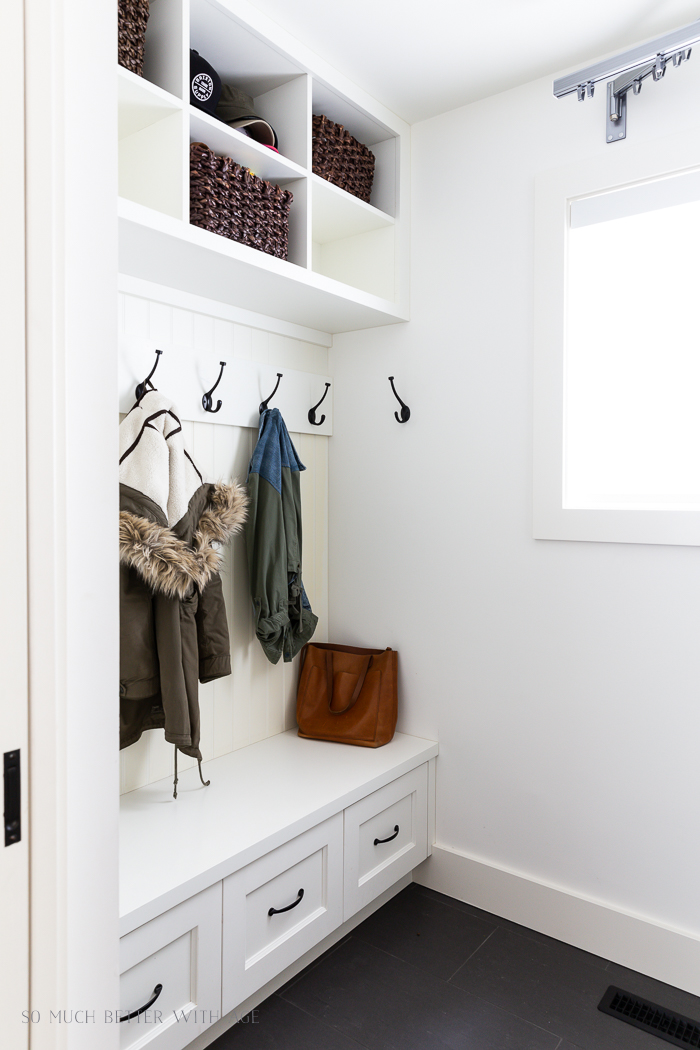 We also included a pocket door to close if don't want to see this room or if the washing machine is loud.
I love a garage for parking my car, I really do! This one was hard for me but it was valuable square footage that our family desperately needed.
So we turned this small one-car garage into a multi-use room.
Aaron and I blew in proper insulation into the walls, painted the floors, added heating and it's now a room for tons of storage, a second refrigerator and it's where all our shoes are kept.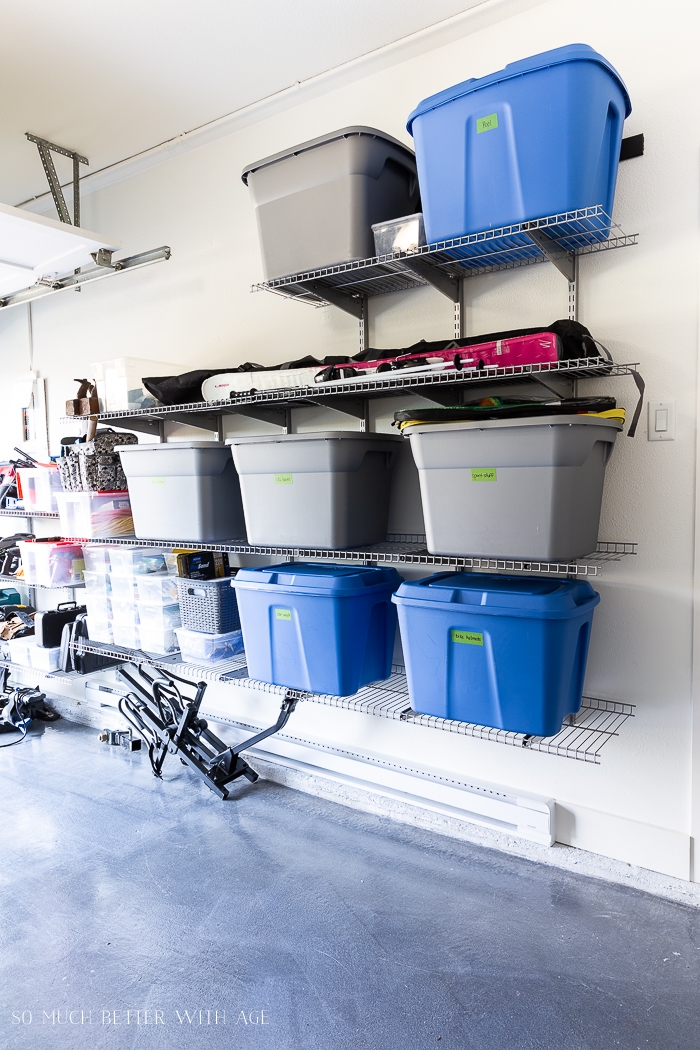 We've also moved my daughter's playroom from the basement into her bedroom.
It was sad to see this pretty room go but it was never this pretty looking. It was always a mess and also our media space with couch is right next to this.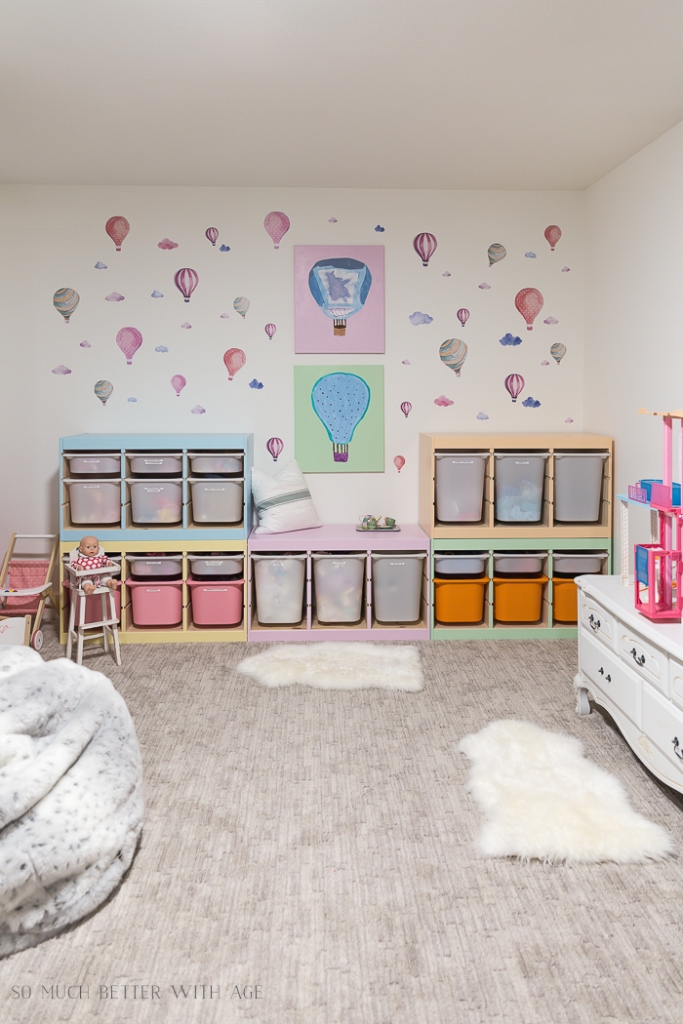 We went through every toy and purged a lot of it. Toys that she was unsure of, I put in a storage bin and tucked it out of sight and so far she hasn't remembered it.
I repainted all the storage units and she kept her bigger dolls down here with doll accessories.
Two storage units went upstairs in her bedroom and I sold the extra storage unit and hope chest.
We now have a beautiful treadmill in the basement and we use it every day!
Making better use of the square footage in our house has made us all happier and more organized. Has this helped you consider changing rooms in your house? Let me know in the comments below!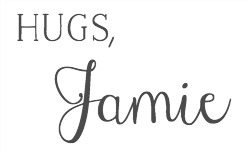 click in case you missed: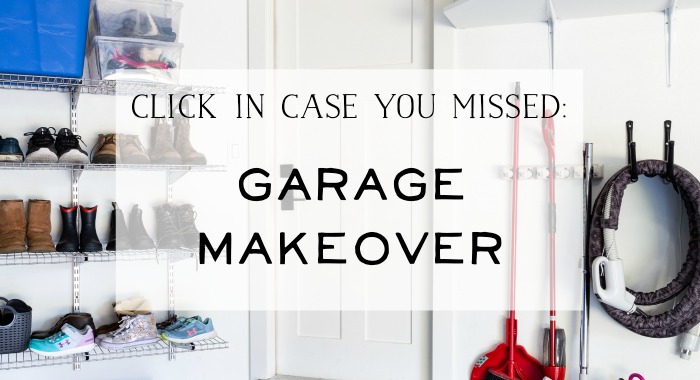 How to Decorate a Long, Narrow Living Room